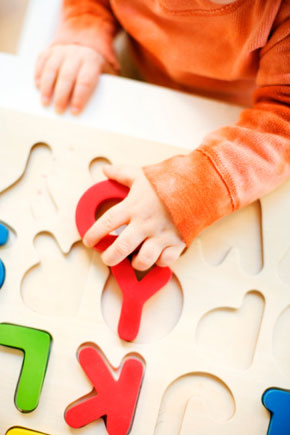 In the world of autism, sooner is better. It is believed that the earlier the diagnosis of the disorder, the more advantages there are. A new study found that early intervention could result in higher IQs, better language ability, and social interaction. In a University of Washington study, researchers divided 48 18- to 30-month-old children with autism with no other health problems into two groups. One received 20 hours a week of the intervention (two two-hour sessions five days a week from UW specialists. They also received five hours a week of parent-delivered therapy.) The other group of kids were referred to community-based programs for therapy. The findings were significant.
At the conclusion of the study, the IQs of the children in the intervention group had improved by an average of approximately 18 points, compared to a little more than four points in the comparison group. The intervention group also had a nearly 18-point improvement in receptive language (listening and understanding) compared to approximately 10 points in the comparison group. Seven of the children in the intervention group had enough improvement in overall skills to warrant a change in diagnosis from autism to the milder condition known as pervasive developmental disorder not otherwise specified. Only one child in the community-based intervention group had an improved diagnosis.
While the results are hopeful, parents of the "other" group might be feeling a bit frustrated that their child was not put in the research group, even if they did have the choice to include them at all. Would you let your child be part of a study to better the understanding behind a disease?