Early Maternity Leave
Is Early Maternity Leave Right For You?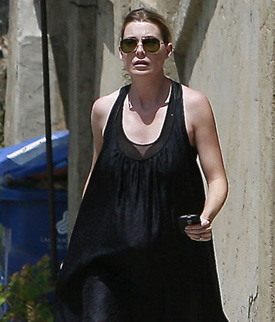 The last few weeks of pregnancy are wrought with anticipation. For some expectant women still on the job, the pressure of getting their work done while preparing for their upcoming arrival brings on too much stress. Add a commute and physical discomfort and some mamas-to-be beg their doctors to order them home. Other ladies stay in the office until they go into labor and save their leave for after their lil one enters the world. Nesters prefer to spend their final weeks preparing the nursery and resting. Ellen Pompeo, who is expecting her first child this Fall, is going to take an early maternity leave from Grey's Anatomy. What did you do while waiting for your baby?