Make them the grandest in the Easter parade this year! Holiday traditions may have a more modern feel these days, but there's something to be said for topping off your lil one's Easter look with a perfectly frilly bonnet. Historically, the wide-brimmed hats were adorned with a satin ribbon, but more contemporary takes still have the same holiday flair.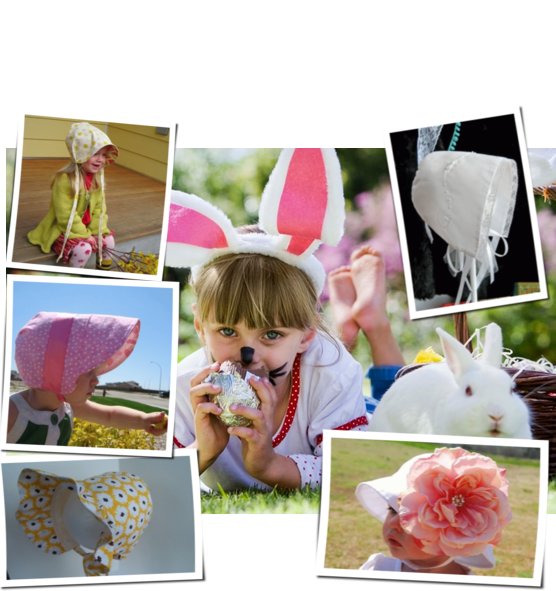 Get the look with these selections, clockwise from top left: Anabelfuz's
Design Your Own Reversible Bonnet ($24), Snowdrops Design's Reversible Trendy Bonnet Chici Hat ($29).