Easy Stroll One-Handed Stroller Handle
Easy Stroll Ergonomic Stroller Handle: Ga Ga or Gag?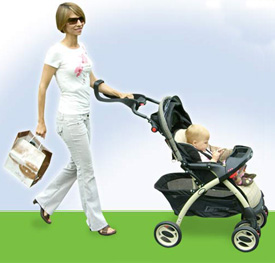 Mamas are always looking for an extra hand to help them on their way. From holding lil hands to carrying shopping bags, moms never seem to have enough hands when they need them most. For moms looking to free up a hand while strolling with their wee ones, the Easy Stroll ($30) is an ergonomic device that attaches directly to pram handlebars to allow for easy, one-handed pushing. According to the manufacturer, the handle improves user's posture by alleviating the need to hunch over the stroller. Would you invest in the product to improve your stroll?