Easy Way to Make Baby Books
Cool New Baby Book Trend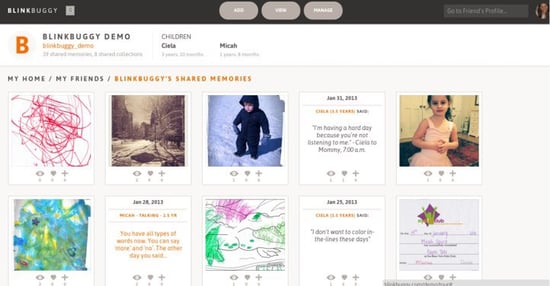 Many a mom puts off creating their child's baby book, as assembling an album of baby's first year often takes a backseat to parenting. But a start-up called Blinkbuggy aims to simplify the process, helping moms and dads put together the traditional piece of memorabilia online, TechCrunch reports.
Google ad sales manager Emma Weisberg says she recognized the need for a virtual baby book because so many baby photos are captured by mobile phones and shared by family and friends via email, Flickr, Facebook, and YouTube. Thus, she designed Blinkbuggy to allow parents to record all of their memories — photos, emails, notes, artwork, milestones, etc. — with one cloud-based service. Parents can categorize items for multiple children, as well as control privacy settings, depending on what content they want to make public and share with friends and family.
If all that sounds like a great way to organize and preserve memories of your child, then stay tuned. Weisberg says the ability to print albums and use a mobile app is in the works.