Eat Sleep Poop to be Made into Movie
Lights, Camera, Action! Eat, Sleep, Poop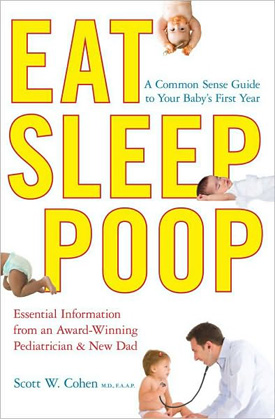 Hollywood isn't just having babies it's making movies about them too. Fresh off the heels of the announcement that What to Expect When You're Expecting will be made into a romantic comedy, comes news today that Dreamworks has plans to turn the upcoming Eat, Sleep, Poop: A Common Sense Guide to Your Baby's First Year into a movie too.
The soon-to-be-published book, written by Beverly Hills pediatrician Scott Cohen, is a humorous guide to raising a baby. Filled with stories about his posh clientele, the guide also includes anecdotes about Dr. Cohen's experiences raising his own children, which were often counter to what he learned in medical school.
They say it takes three to make a trend, but with the adaptation of these two parenting guides, it looks like baby fever has hit Tinseltown. Are you excited to head to the theater to catch these flicks?