Eco-Friendly Playdates
Eco-Conscious Playdates Make a Splash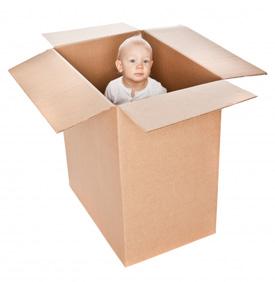 Imagine a baby's first sentence including words like "reduce, reuse, and recycle." As we raise a new generation of eco-conscious citizens, it might not be too far-fetched an idea. With playrooms stocked with eco-friendly wooden toys, nursery closets filled with organic cotton clothing, and freezers stocked with homemade, all natural organic purees, our lil ones are learning about their impact on the earth from the moment they enter the world.
So, it's no surprise that the green movement is now invading tot's playdates. Companies like the NYC-based Unplugged on a Rug host eco-guided play sessions that feature toys, songs, and activities designed to teach even the youngest kids about the importance of living a green lifestyle. Using recycled toys such as yogurt containers and cardboard boxes, age-appropriate storybooks, and cute songs about eco-conscious living, the playdates aim to educate through play.
Would you seek out a green-oriented playdate for your baby?