Egg Cartons
Lil Tip: Eggcellent Use of Egg Cartons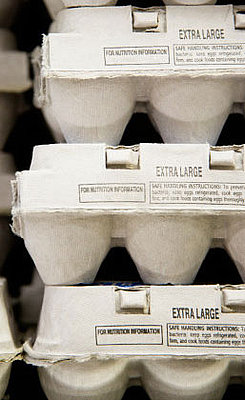 Egg cartons are good for more than just safely carting raw eggs home. As you prepare your Halloween costumes, consider including them in your design as ears, noses, and other crafty costume parts.
Use one pod and paint it pink with two black slits and attach pink ribbon to tie it around the face for a pig's nose.
Paint two of them black and hot glue them on a headband for a pair of cat ears.
Paint them yellow and wrap yourself up in green for a cute "corn on the cob" get up.
Cut out two side-by-side pods and attach pipe cleaners for a pair of goggles or glasses — punch out the bottom so your wee one can see of course!
The possibilities are endless so think before you toss that handy tray into your recycle bin!
Source