Elephant Stools For Kids
Simple or Swank: Elephant Stools For Kids
As the largest land mammal, elephants are symbols of power, strength, and wisdom. Elephants are über trendy among the pint-sized crowd and the lovable animals can be found everywhere — as a child's cuddly toy, a storybook character or a midcentury modern stool, to name a few! These two stools depict the pachyderms in different ways. Which do you prefer?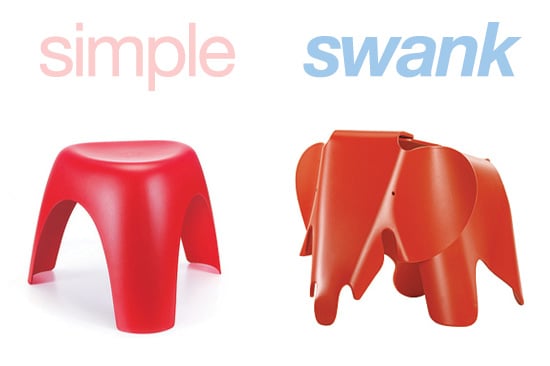 Simple: Vitra's Elephant Stool ($145) is a reproduction of the original 1954 stool designed by Sori Yanagi. Made from recyclable polypropylene, it's lightweight, stackable, and easy to clean!
Swank: Vitra's Eames Elephant ($290) is a reproduction of the limited-edition midcentury plywood toy elephant designed by Charles and Ray Eames. Available for the first time ever in plastic, this little guy will quickly become your tot's new best friend.