Ellen Pompeo Denies Hollywood Baby Boom
Ellen Pompeo Denies Hollywood Baby Boom, but Talks Paparazzi and Poop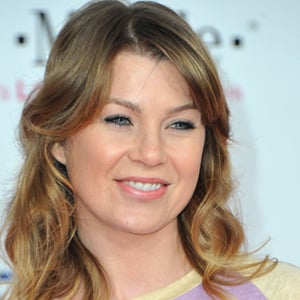 Ellen Pompeo may live in Tinseltown, but the mom of one — daughter Stella Ivery, 1, — hasn't allowed success or the bright lights of Hollywood to shake her sensibilities. The Grey's Anatomy star answered a few of my questions as she promotes Huggies campaign to diaper babies in need.
LilSugar: There's a big debate about whether or not it's possible for a woman to truly "have it all" — a career, a marriage, and children. What's your opinion and how do you manage?
Ellen Pompeo: I do think it's possible to have it all. However, I don't believe the definition of having it all means the same thing to everyone. Just because someone chooses not to have children doesn't mean they don't have it all. Just because a woman decides to be a stay at home mom doesn't mean she doesn't have it all. "Having it all" to me means being fulfilled and that should be determined by the individual not society. As far as managing goes. That's always a tricky question for me because I would seem a little out of touch if I didn't acknowledge the fact that I have a great job and am very lucky to be able to afford a little help. That being said I am a big fan of a strict schedule. Stella's mealtimes and sleep schedule happen at the same time every day and everything gets planned around that. Also a couple of days a week I set aside time to prep food. Veggies, brown rice...etc... so making meals takes less time and there are always things in the fridge ready to work with.
LS: On Grey's Anatomy, Meredith and Derek are having a hard time getting (and remaining) pregnant. The storyline is reflective of what a lot of couples go through. How do you feel about your character having this struggle?
EP: The infertility issue certainly is a relevant one. One of the conversations I had with Shonda was about the fact that we have an opportunity here and what do we want to do with it? It's very important to me to not ONLY portray the angst or desperation one would feel in a situation like this. I want Meredith's journey to be multifaceted and hopefully some sort of enlightenment happens along the way. What you end up seeing in the final cuts of the episodes is an entirely different story!
LS: Hollywood is experiencing another baby boom. With all the paparazzi and interest in famous families, is it difficult to raise Stella in such an environment?
EP: I don't think there's a baby boom. People have always had babies. The boom is the tabloid media's obsession with famous people's children and pregnant actresses. It is predatory and creepy. I'm a big girl and I can deal with being stalked by paparazzi — it's a very small price to pay for all the perks that come along with this life, but it's unfortunate our society is obsessed with exploiting innocent children.
LS: Fill in the blank. You know you're a mother when?
EP: You know you're a mother when you get excited about poop!
To see how you can help babies in need, read more.
LS: When people want to help children in need, they think to donate food, money and clothing, but not diapers. Is that why you got involved in this campaign?
EP: Exactly. When Huggies first approached me about becoming involved in Every Little Bottom, I was personally shocked to learn that one in three American moms struggles to provide enough diapers for their babies. This issue of diaper need has been largely unrecognized until now. We also know that unfortunately, there is a gap, and social service programs like food stamps don't cover diapers. After hearing this, I knew I had to get involved and I'm thrilled that the program has evolved to help even more families in need through an NHL partnership called Hockey for Huggies. I would encourage everyone – whether or not they are physically close to an NHL team – to go to NHL.com/Huggies to donate online, or text the name of their favorite NHL team to 501501 to help diaper a baby in need. All diapers collected during the NHL games in February and proceeds from texts and online donations through March will go towards a local social service agency within each NHL team's community, and of course to those moms and babies who are in need of diapers.