Facebook Adds Expected Child Option to Profiles
"I'm Expecting a Child" Facebook Updates: Ga Ga or Gag?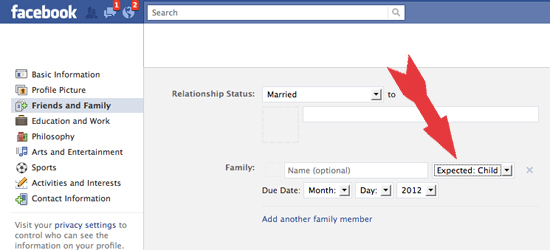 Moms love Facebook. In just a few short years, the social networking site has become the de facto playground for showing off baby pictures, bragging about lil one's latest accomplishments —often to friends' chagrin — and asking friends and family for parenting advice.
The world's largest social network is about to become a tool for announcing pregnancies as well. Though Facebook recently removed a page belonging to an unborn baby, the company recently added an an "expected child" option to members' profile pages. Parents-to-be can now add their unborn child, her future name, and due date, to their families in the "friends and families" portions of profiles, and the updates appear in friends' newsfeeds. In an age where oversharing has become the norm, how do you feel about learning friends are pregnant through a newsfeed update?