Facebook Removes Page For Unborn Child
Facebook Removes Unborn Baby's Profile; Fair or Not?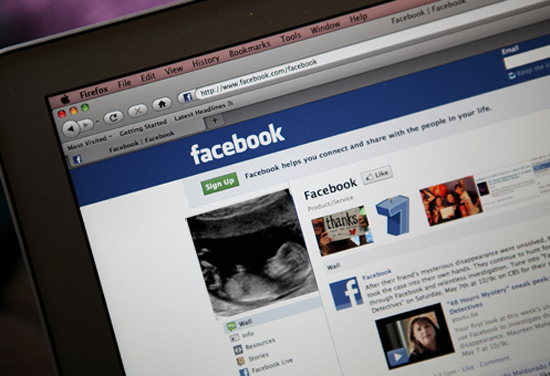 How young is too young for a Facebook profile? Mark Zuckerberg and company have gone on the offensive, removing profiles of Facebookers younger than 13, and that hard and fast rule also seems to apply to tongue-in-cheek sites for unborn babies.
Ellie and Matt Greene of Texas learned this the hard way when the page they set up for their unborn tot was serendipitously removed after the Facebook powers that be noticed its existence. Well into their third trimester, they started the page to update friends and family about their upcoming arrival. Within days, their status updates (along the lines of "I'm doing somersaults") were followed by more than 250 people, all interacting with tot in utero. Then, the page mysteriously disappeared. Was Facebook right to remove it?