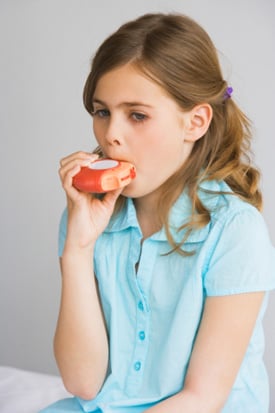 Before you panic, just breathe...and get the facts about asthma. Seven million US children currently suffer from this common chronic condition and that number is rising every day. As kids head back to the classroom, and lil athletes take to the field, test your knowledge by taking this quiz.
Kiddie Wellness: How Much Do You Know About Asthma?
True or False: Asthma is the leading cause of school absenteeism.