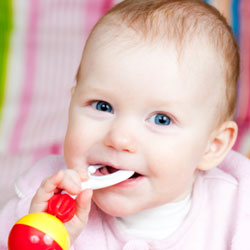 Sleepless nights, a crabby attitude and enough drool to fill a swimming pool — the life of a teething baby. Some tots aren't phased by their gummy situation, but there are some undeniable truths about teething. Take the quiz to see if you know them.
What Do You Know About Teething?
True or False: Teeth most often break in pairs.