Family Adopts Baby With Umbilical Cord Still Attached
An Unexpected Miracle Happened When an Abandoned Baby Was Found With His Umbilical Cord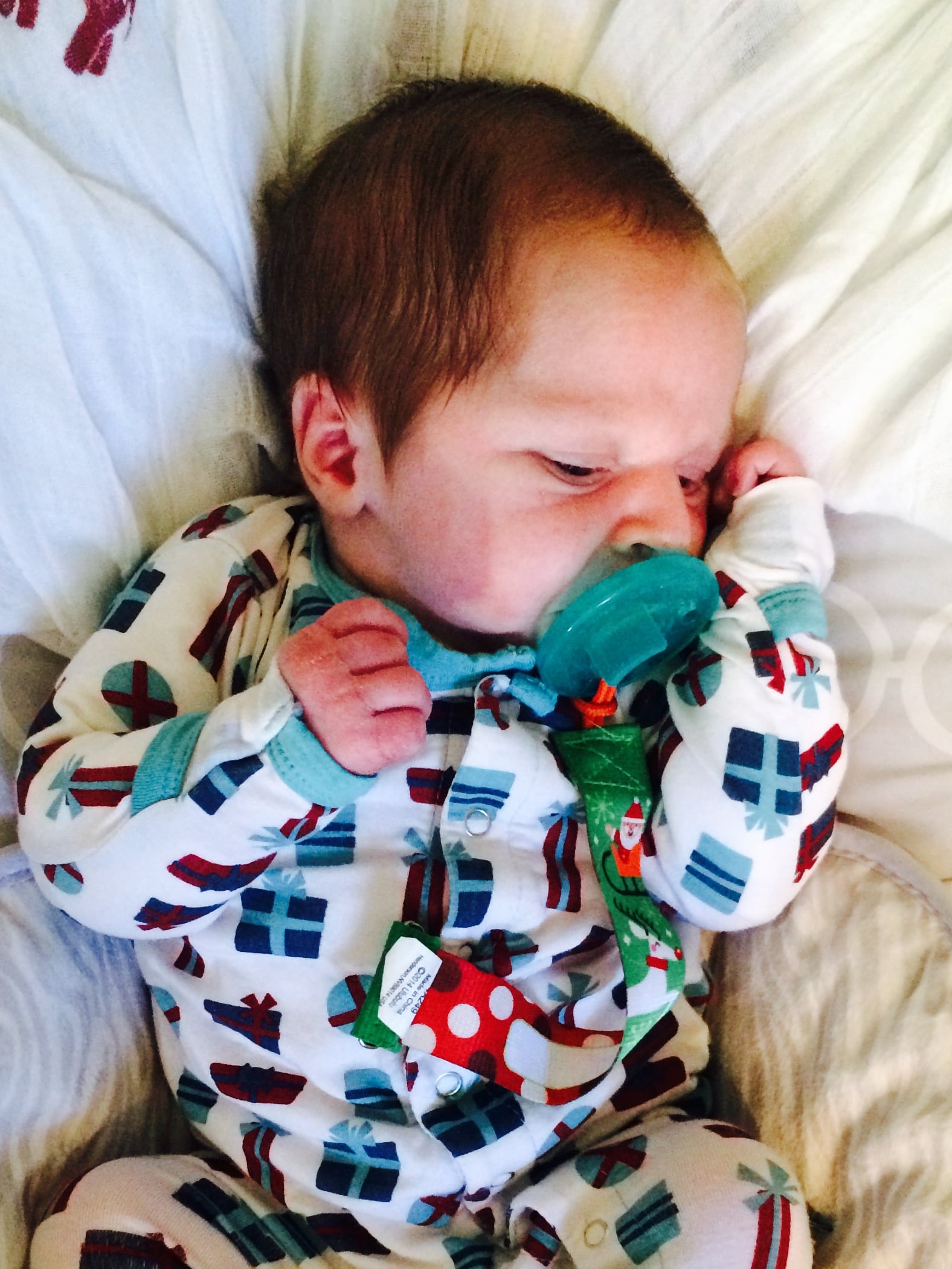 Amy, a mom from Tulsa, OK, remembers feeling particularly depleted after going through rounds of interviews only to find out it would cost her family thousands of dollars and up to three years to adopt a baby. Despite the long wait, Amy and her husband, Todd, signed with the adoption agency in the hopes of eventually making their dreams of adopting come true. A week later, Amy received an urgent phone call from the agency asking her and Todd to come and sign some papers ASAP. Although they were about to leave for a family vacation, Amy obliged and left Todd home to finish packing.
She told POPSUGAR how she was totally caught off guard by the phone call: "Our agency called back and asked if Todd and I could come by and sign some papers real quick. We were busy packing the kids and the dogs for our trip to the lake for Thanksgiving. I asked if we could come by and sign the papers when we got back in town. They were very adamant that Todd and I needed to come by as soon as possible. So, I left Todd and the kids home to continue to pack, and I got ready to go get the paperwork."
As Amy was heading out the door, Todd mentioned a heartbreaking story he had just seen on the news about a baby being left at an urgent care in Tulsa with his umbilical cord still attached. It turns out, his mom was homeless and couldn't care for him. As sad as Amy was to hear the news about the tough decision another mother had to make, she desperately wanted to lend a helping hand and adopt him.
When Amy realized she was called to the adoption office to take home the very same newborn who was featured in the news story, she broke down. "I said, 'Oh my gosh, Todd just told me about this little one!' That's when they said: 'You don't have more paperwork to sign, he's waiting for you in the NICU, he's yours.' There are no words to describe all the emotions I felt at that moment. That's when they explained they wanted both of us there to tell us both at the same time and that us being a match with W was nothing short of God."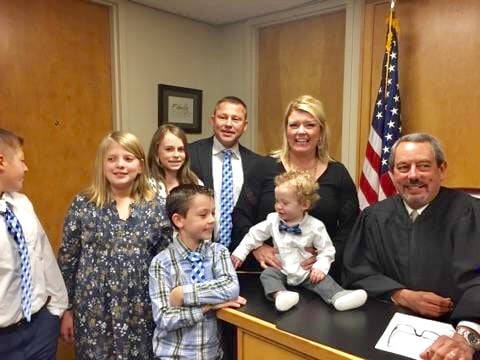 Fast forward past some hard time spent in the NICU and two years, and little W is loving life with his new family. Amy and Todd officially adopted him two years after he was left at urgent care and agree that he makes a wonderful addition to their family. "W, well, he is a one of a kind. He is the healthiest, happiest, most full of life 2-year-old. He has brought so much fun and joy to our family," Amy said. "God moved some mighty big mountains to align our paths . . . God has big plans for our little tornado, and we are grateful to be along for the ride!"