Family Dinner Routine 2010-10-05 15:00:57
How Many Dinners Do You Make Each Night?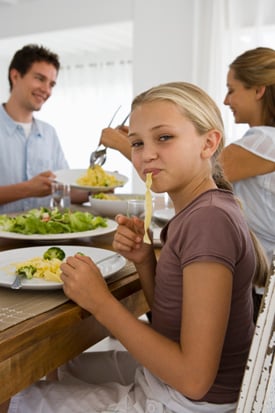 Mama never signed up to be a short-order cook, so why does she feel like one every night? There's no question that kids can be picky eaters — munching on pasta one week and then loathing the carb the next. Or throwing a fit at the first sign of something green on their plate. Some parents are willing to give in to their lil ones' "quirks" and make different meals for each tot in order to maintain some peace. Others serve up one dish and kids can take it or leave it. Which category do you fall into?