Although getting the house decorated for Halloween [1] and doling out tons of goodies to trick-or-treaters [2] are some of our favorite parts of All Hallows' Eve, every Halloween [3] enthusiast worth their weight in candy [4] knows that finding an original costume [5] is the real challenge. But you know what can earn you extra bonus points at your spooky soirée? Coming up with the perfect family costume [6].
So whether you're angling to dress up like characters from your squad's favorite movie [7] or you're hell-bent on doing something truly unique, there's definitely strength in numbers. Scroll through to get a peek at family getups [8] that will be all the rage this year.
Tacos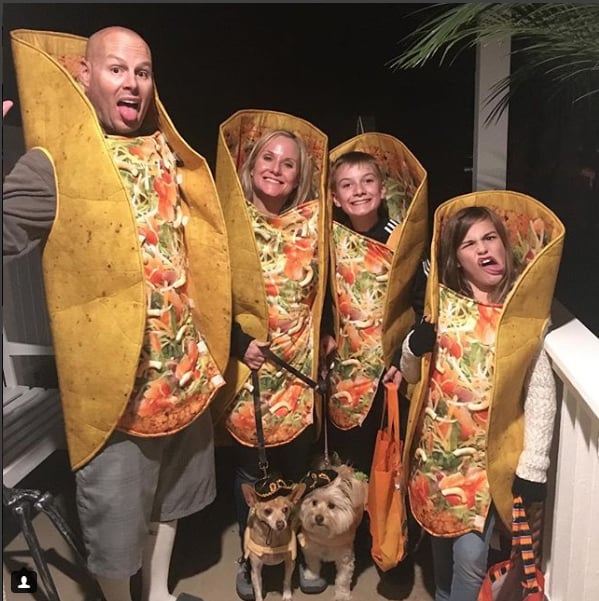 Because Taco Tuesday should be every freakin' day.
The Addams Family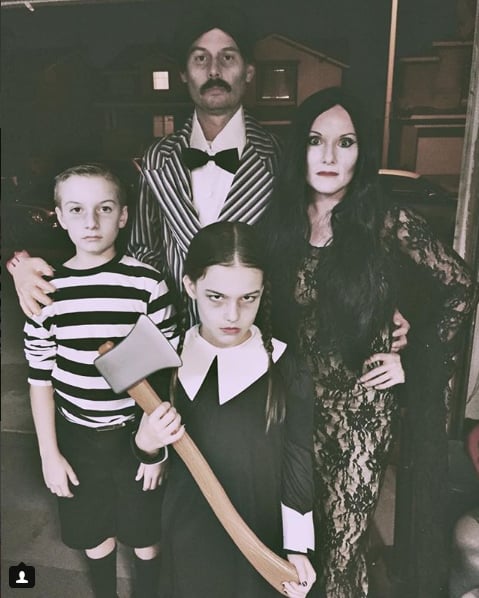 There's nothing like putting a personal twist on a classic. And how perfect is this Wednesday?
Aliens
It's as simple as picking up similar alien masks for the entire family, tossing on a hoodie, and you're ready for a Halloween [10] adventure. Everyone will wonder what planet you're from!
Kiss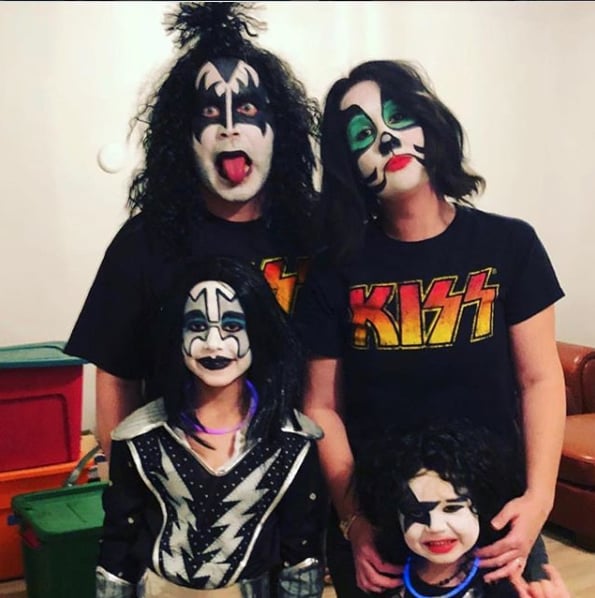 Dress your kiddos up as your favorite rock stars — face paint, and all.
Flamingos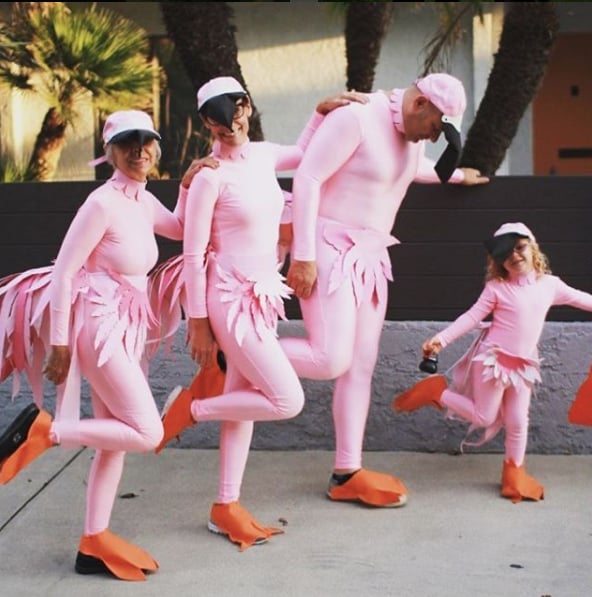 These coordinating flamingo costumes are the epitome of awesome. The best part? They're a great option for family members of all ages.
Little Red Riding Hood and Company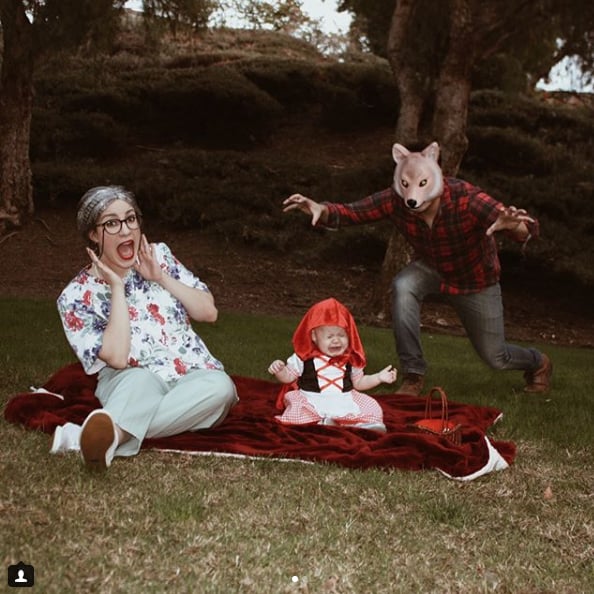 Ah! This scary spin on a classic fairy tale guarantees a few cameras come out.
The Incredibles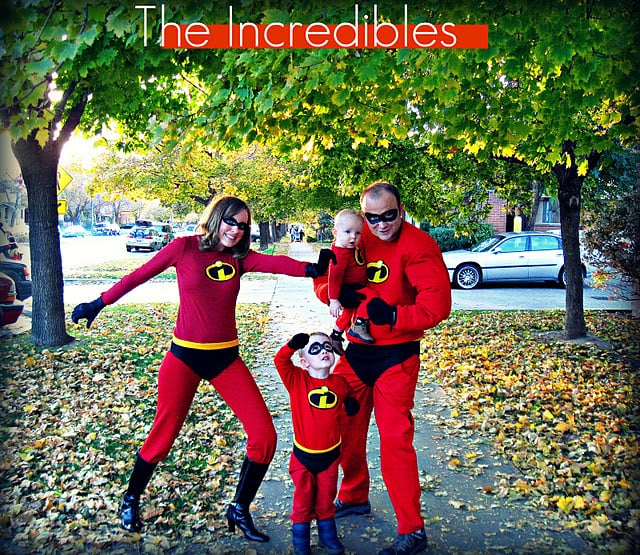 If you brought your little ones to The Incredibles 2, then they'll have no problem dressing up as this superhero family.
Toy Story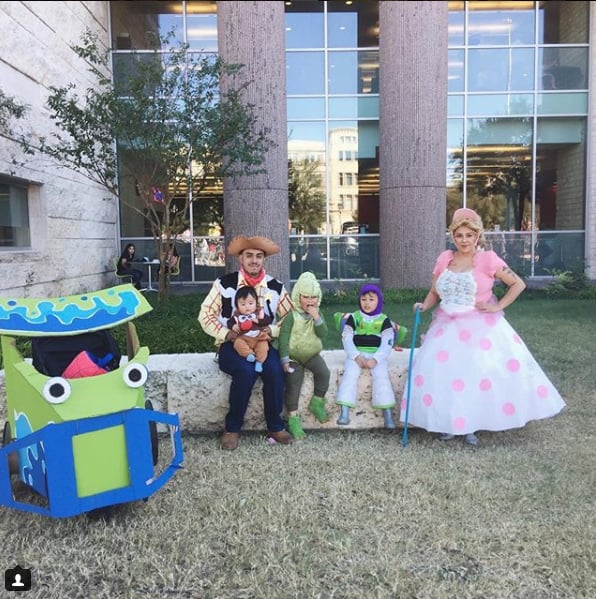 With so many characters options, it's easy for bigger groups to rock this look.
Shark Attack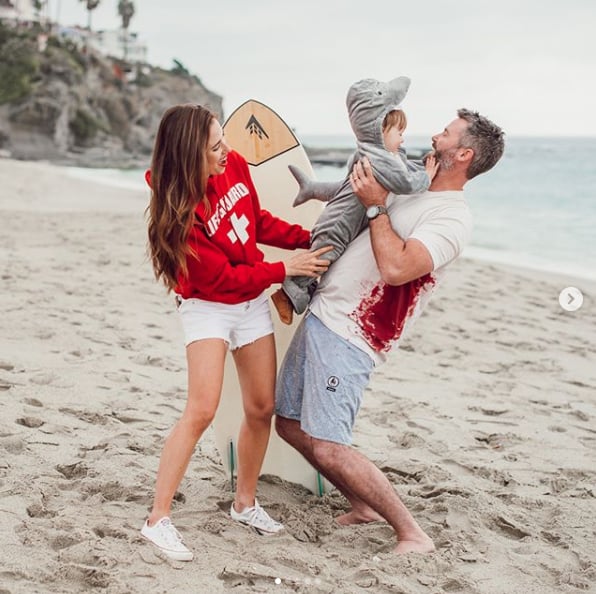 This easy-to-DIY costume is perfect for any squad that counts down the days till Shark Week every year.
Rugrats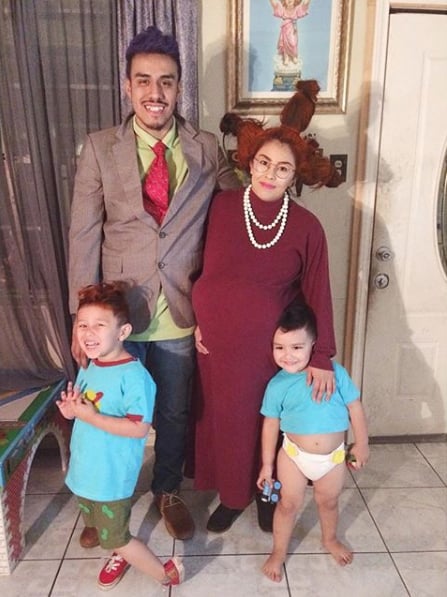 This well-thought-out Rugrats ensemble ups the nostalgia factor big time.
Lobster Boil
This costume is certainly out of the box, or er, pot!
The Wizard of Oz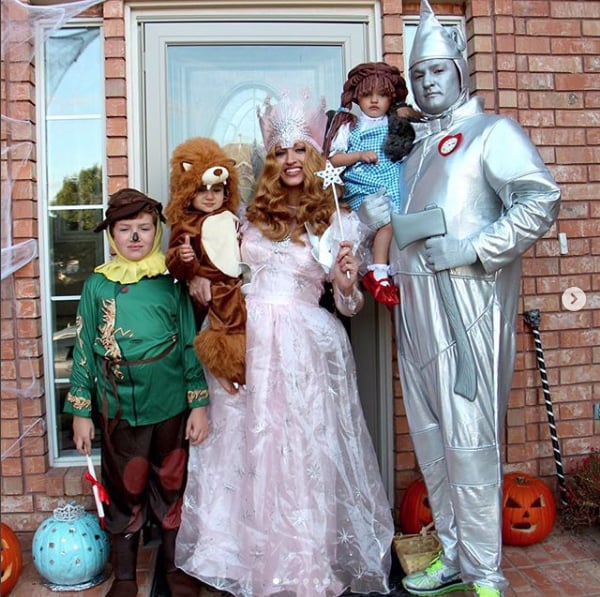 Is there anything sweeter than a full-on rendition of the Wizard of OZ? Answer: absolutely not.
Power Rangers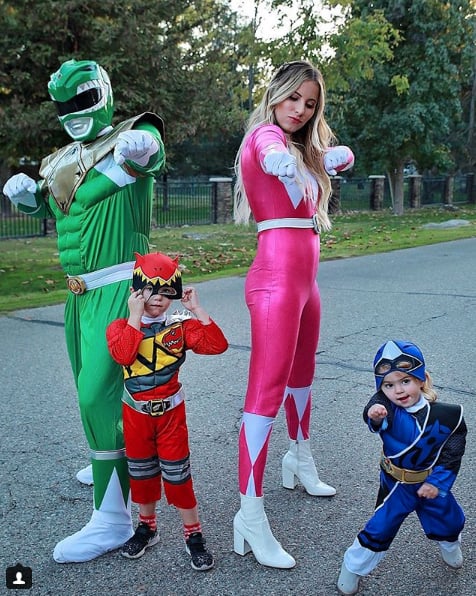 It's morphin' time!