Films often reflect life, and that's why families will be well-represented at the 2011 Academy Awards. When the Oscar nominations [1] were announced this morning, it was thrilling to see that movies made about and for families were recognized in the most prestigious categories. From mother and father roles to those behind animated flicks, see which nominees will be vying to accept the sought-after statue on the big night!
Toy Story 3
The animated film that made toys come to life is up for Best Picture, Best Adapted Screenplay, Best Animated Feature Film of the Year, Best Original Song, and Achievement in Sound Editing. Father of five and chief creative officer for Walt Disney and Pixar Animation Studios, John Lasseter released this statement: "To have Toy Story 3 represented in the Best Picture category is a great honor, and a fitting tribute to director Lee Unkrich, producer Darla Anderson, screenwriter Michael Arndt, and all of the talented people at Pixar, who worked so hard to live up to and exceed the standards and expectations of Toy Story fans and moviegoers all over the world," he said.
The Kids Are All Right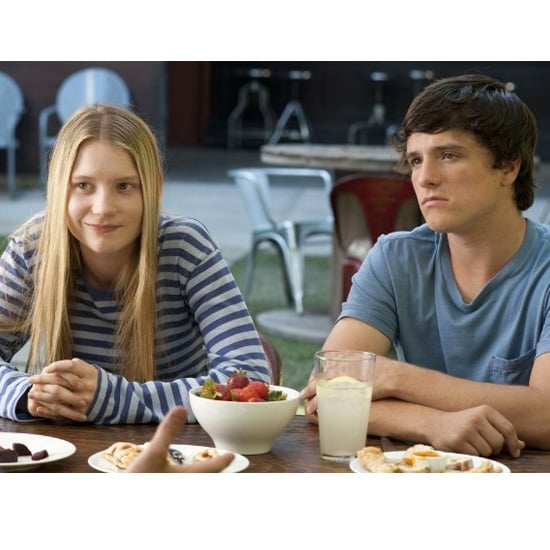 The Kids Are All Right [2] is the story of the average modern American family. The parents are lesbian couple, Nic (Annette Bening) and Jules (Julianne Moore), and their kids Joni and Laser (Mia Wasikowska and Josh Hutcherson) are coming of age and want to meet their biological father, sperm donor Paul (Mark Ruffalo). The high impact film that was made on a low-budget is up for Best Picture.
Annette Bening
After winning the Golden Globe for Best Actress, Annette Bening [3] is up for the same category at the Oscars for her portrayal of Nic, a lesbian head of household in The Kids Are All Right [4]. Focus Features released her reaction to the news. Bening said, "Four nominations and four kids.  I am damn proud!"
Nicole Kidman
Just the thought leaves a lump in a mother's throat. It's impossible to fathom how parents deal with losing a child, but they do — they survive. In Rabbit Hole [5], Becca and Howie Corbett (Nicole Kidman and Aaron Eckhart) cope with the unexpected death of their young son. It's a compelling tearjerker, and Kidman is up for Best Actress because of her performance.
Javier Bardem
Javier Bardem garnered the Best Actor nomination for his intense role as Uxbal, a terribly troubled and drug-addicted father fighting cancer and raising his two children in Biutiful [6].
Mark Ruffalo
Technology has made it possible for many configurations of people to make up a family. In The Kids Are All Right [7] Mark Ruffalo's plays Paul, a sperm donor, trying to connect with his kids. He is up for Best Supporting Actor. Focus Features released Ruffalo's reaction. The father of two said, "It is with great honor and humility that I receive my Oscar nomination. I have been included with a group of top-notch actors who I respect and admire. I am humbled to be in their presence. I also would like to acknowledge the power of ensemble acting. The kind of acting that happened in this movie does not exist in a bubble. Any honor that I receive must be shared with Julianne Moore, Annette Bening, Josh Hutcherson, Mia Wasikowska, the rest of the cast, and of course the inimitable Lisa Cholodenko. Thank you to the Academy. This nomination is a win for Marriage Equality and that is the most I could hope for."
Lisa Cholodenko and Stuart Blumberg
Lisa Cholodenko [8], the writer and director of The Kids Are All Right [9] and her writing partner Stuart Blumberg are nominated for Best Screenplay. Their script is somewhat reflective of their own lives. Cholodenko and her partner have a son, who was born through artificial insemination, and Blumberg was a sperm donor in college. Focus Features released his response this morning: "Try as I could to act cool and not care, as soon as I heard our names called, I started crying like a little kid. Pardon the cliché, but this truly is a dream come true," Blumberg said.
How to Train Your Dragon
Based on Cressida Cowell's book, Dreamworks's How to Train Your Dragon [10] is the story of a Viking teenager who befriends an injured dragon and the friendship and hardships that ensue. Featuring the voices of Gerard Butler, America Ferrera, and Jonah Hill, the film is up for Best Animated Feature Film of the Year and Best Original Score.
Alice in Wonderland
A teenage Alice revisits her fantastical past in Tim Burton's whimsical take on Alice and Wonderland [11]. The Disney movie starring Mia Wasikowska, Johnny Depp, Helena Bonham Carter, and Ann Hathaway was nominated for Best Achievement in Art Direction, Best Achievement in Costume Design, and Best Achievement in Visual Effects.
Harry Potter and the Deathly Hallows: Part 1
After reading all the books, many families headed to the theater together to see the Harry Potter movie that some say is the best in the witchcraft and wizardry series yet! Harry Potter and the Deathly Hallows: Part 1 [12] is nominated for Best Achievement in Art Direction and Achievement in Visual Affects.
Tangled
Magic happens when animation is paired with music! In Disney's Tangled [13], Rupunzel (Mandy Moore) and Flynn Rider (Zachary Levi) fall in love. The flick is nominated for Best Original Song.