Fast Food Doesn't Contain Meat
Feeding Kids Filler: Does Your Family Still Dine at the Drive Thru?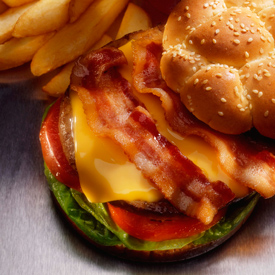 Babies are consuming fast food in their car seats. Forty-four percent of LilSugar moms say that their tots tasted fast food by the time they were 1. Despite the Food Revolution and expert advice, parents still pull up to drive thru windows to purchase meals for their families — despite the fact that the proteins aren't always the meat they appear to be. One report said:

Kantha Shelke, chief science officer of Corvus Blue LLC, a Chicago food science and nutrition research firm, says it's frankly impossible for a consumer to know how much meat is in a food item at Taco Bell, McDonalds, Burger King or any other fast food restaurant. That's because such disclosure is not required. Even when an item is touted as being "all-beef," it may be only 70 percent meat and not run afoul of regulations.