Father's Day on a Budget
Affordable Father's Day Affairs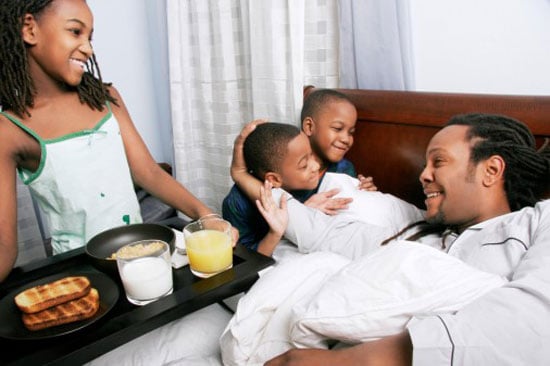 Most fathers I know use the same cop out every Father's Day, "I don't need anything. Just a card. Maybe some new socks or golf balls." While he may be telling the truth, there are some practical yet fun ways to celebrate dear old dad this year.
Instead of spending $58 on a box of Pro V1 balls, treat the old man to some of these price conscious goodies:
Take a hike! No, really, pack a picnic and head to the hills for a warm jaunt with Mr. Perfect. Pack sandwiches, drinks, snacks, and some special cookies for the afternoon activity.
Get the gang together for a fun softball tournament. Round up a crew of families and head to the local park for a day in the sun and rounding bases.
If daddy is a movie buff, check out a library's worth of his preferred titles — Ferris Bueller's Day Off, Caddy Shack, Blues Brothers, Animal House, or any 007 movies and set him up with popcorn, candy and a comfy chair without any disruptions.
To see more ideas on how to celebrate dad on a budget,
.
Head to the beach for sand and surf. Building sand castles and burying papa from head to toe will make for a laughable afternoon.
Lots of pops like making something out of nothing. Dream up a project for the kids and the old man to do together — painting an old chair or constructing a swing set for the kids. The wee ones and daddy will be overjoyed with excitement when the finale is unveiled!
Order a coffee mug with a picture of the rascals on it for his office.
Let the king of the grill relax for the day. While most men tend to the barbecue, mom and the kids can fix up a feast for pop so he can kick back and enjoy a beer with his lil buds.
More than any of the above activities, dad is sure to love a homemade card sealed with a kiss and a bear hug.
Source