No matter his sport of choice, we've rounded up Father's Day [1] fun for the sports-loving dad in your kids' lives. From the adventure of a lifetime at pro sports camp to memorabilia and fan gear to show his allegiance to the home team, check out some of our favorite finds for deserving dads.
For the Baseball Fan: A Ballpark Blueprint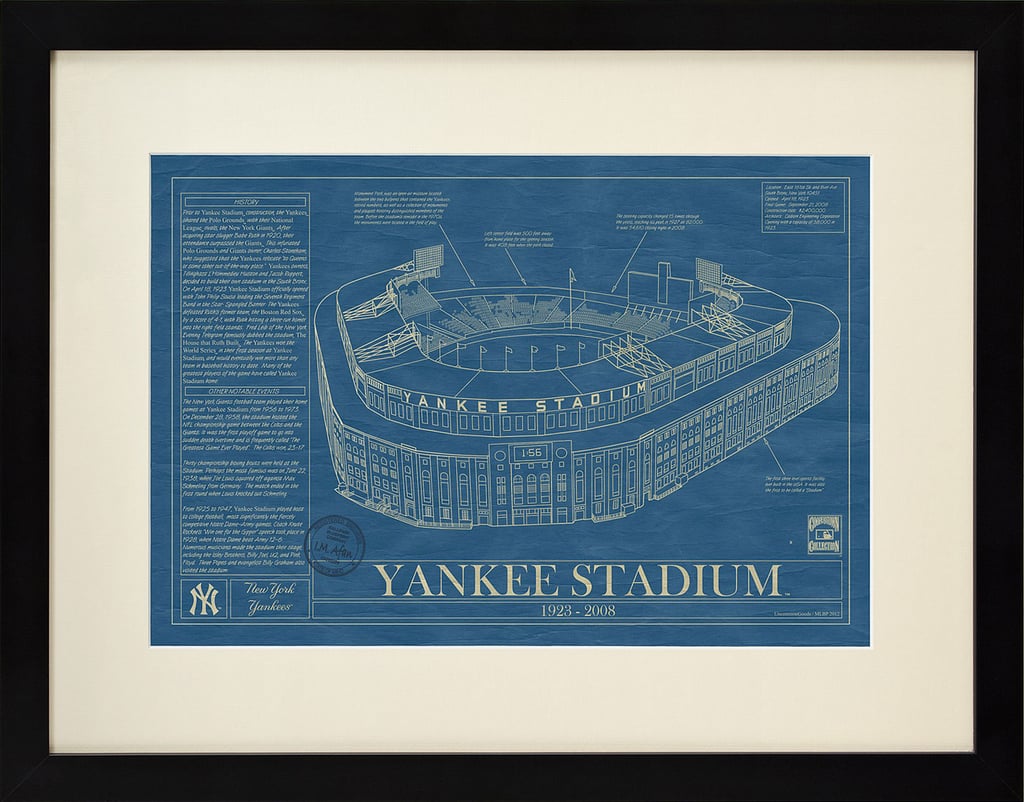 Rather than get him his umpteenth jersey from his favorite team, take a look at Uncommon Goods' Ballpark Blueprints [2] ($185). Each print comes with that stadium's design specs and highlights game stats of particular interest. Plus, it looks great up on the wall (and doesn't have to be relegated to a man cave).
For the Tailgate Fan: George Foreman Indoor/Outdoor Electric Grill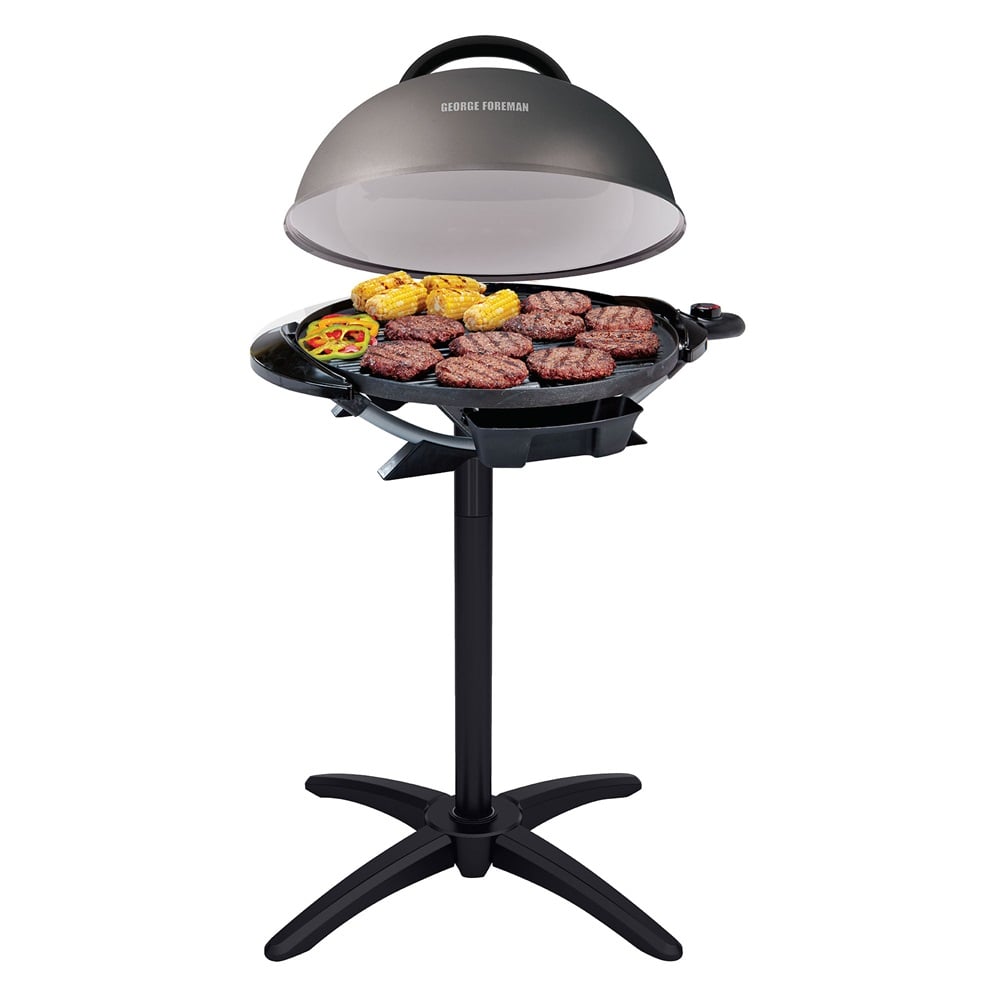 Whether he's getting in the spirit with a backyard cookout or serving up favorites before a big game, this 15-serving George Foreman indoor/outdoor grill [3] ($130) will be Dad's favorite gift.
For the Runner: Oakley Fast Jacket Sunglasses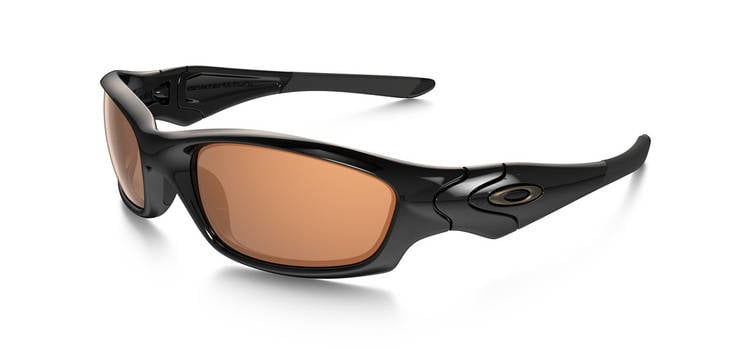 Don't let a little glare ruin Dad's run. Oakley's Fast Jacket-style sunglasses [4] ($100) fit snugly on a man's face and provide the best protection from the sun.
For the Golfer: G-Fore Gloves

Golf gloves are anything but boring these days. Just take a look at G-Fore gloves [5] ($35 each), which come in bold colors to match Dad's stylin' outfit on the green.
For the Tennis Fan: Racket Bottle Opener
Handmade from recycled tennis racquets, these bottle openers [6] ($65) combine form and function — and are great conversation starters for your next cocktail party.
For the Soccer Fan: LA Galaxy Adult Soccer Fantasy Camp
He'll learn to bend it like Beckham at a week's worth of soccer camp [7] ($1,000) held at the LA Galaxy's state-of-the-art facilities.
For the Cyclist: Topeak Mini Multi-Tool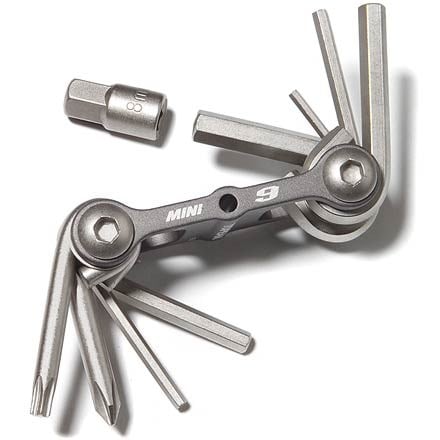 A serious cyclist will appreciate the Topeak Mini Multi-Tool [8] ($17). The tiny mechanism has 9 tools that can help him fix any problem on his bicycle.
For the Football Fan: Bison Leather Football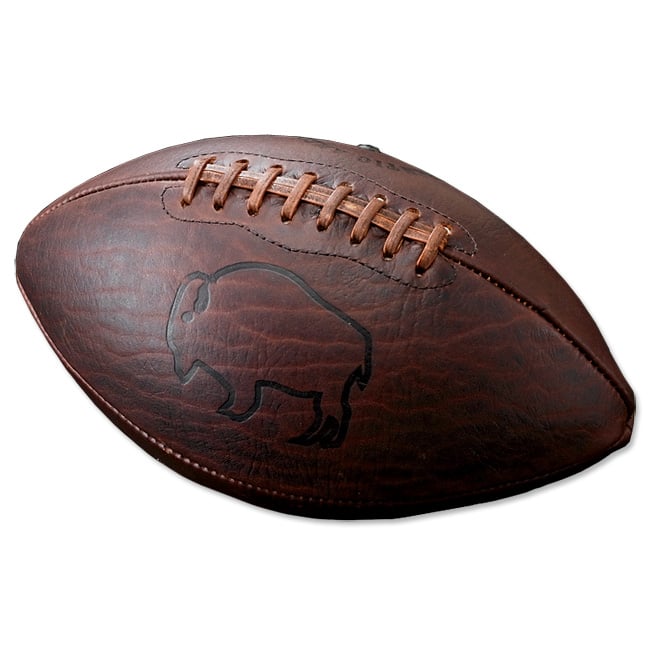 Dad will be ready for the next pickup football game with this Bison Leather Football [9] ($129) in his closet. Made from genuine US buffalo, the football looks so nice that he might not ever want to use it!
For the Swimmer: Waterproof iPhone Case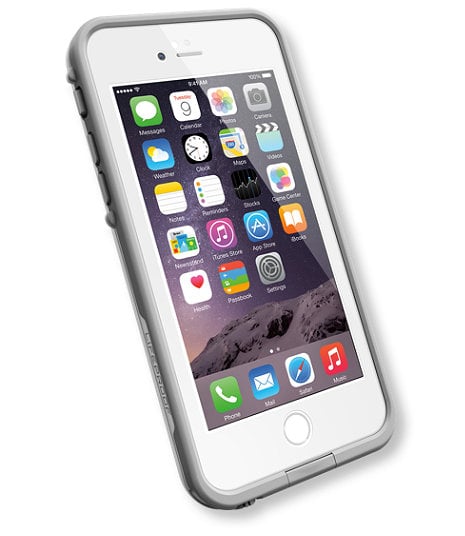 If he spends his nights swimming laps in the pool, then he'll really appreciate the LifeProof Fre Waterproof Case iPhone Case [10] ($80). The case protects phones in up to 19 feet of water while still allowing someone to receive a call or send a text. As an added bonus, it keeps his phone safe from your tot's tiny, sticky fingers.
For the Racing Fan: 3-Day Formula Racing School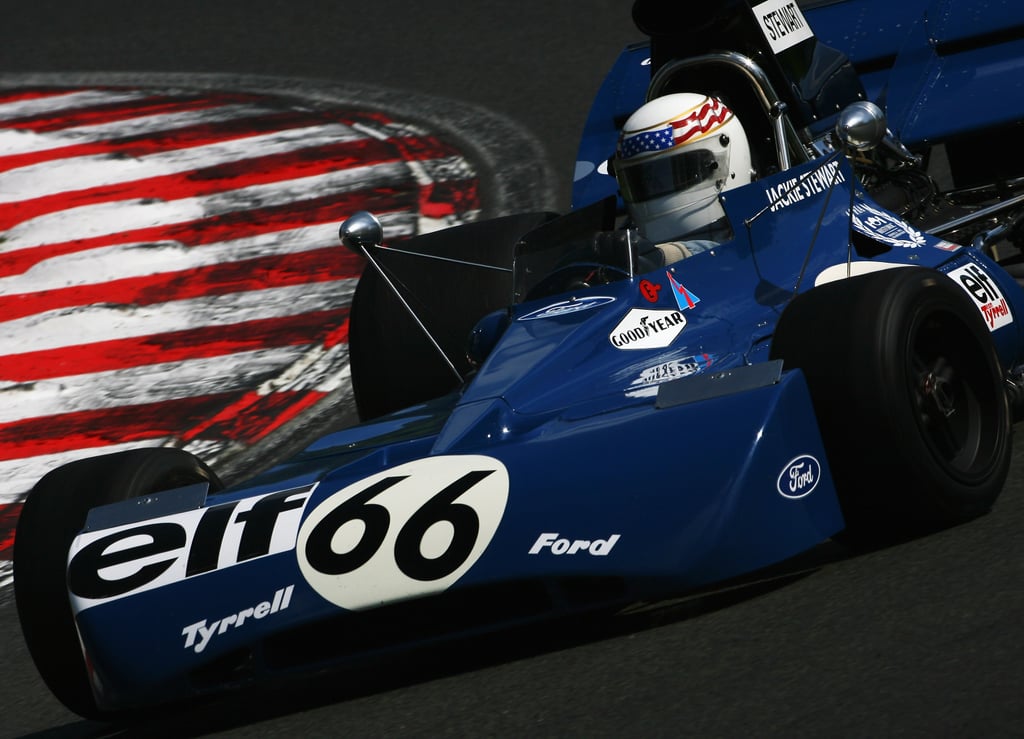 Get his motor running with a trip to the racetrack for the ultimate fan. Three-Day Formula Racing School [11] ($3,795) will have him hitting speeds of up to 130 mph as he winds his way around the racetrack — something he could never do with the kids in the car!
For the Hockey Fan: The Original Goal Light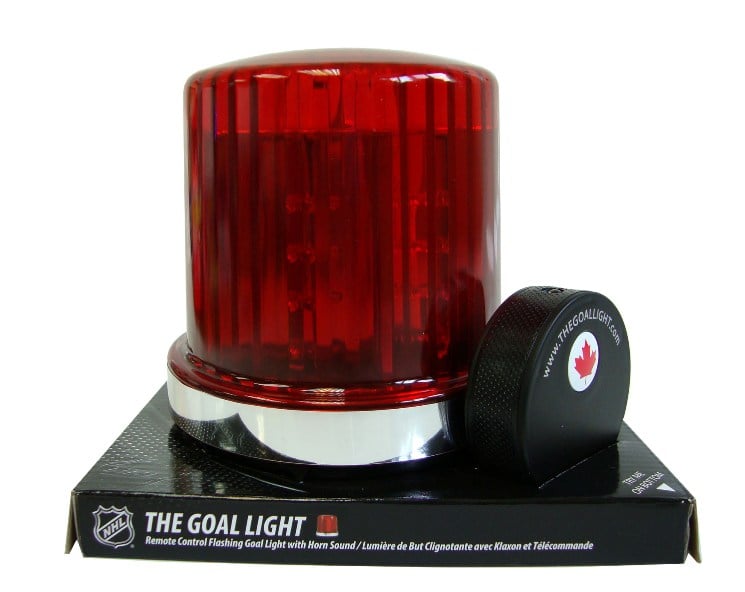 There's no greater sight than a flashing red goal light for a true hockey fan! The Original Goal Light — an NHL Licensed Hockey Goal Light [12] ($50) actually works with a puck-shaped remote control, so Dad can flip it on whenever someone scores a goal with him.
For the Boxer: Everlast MMA Heavy Bag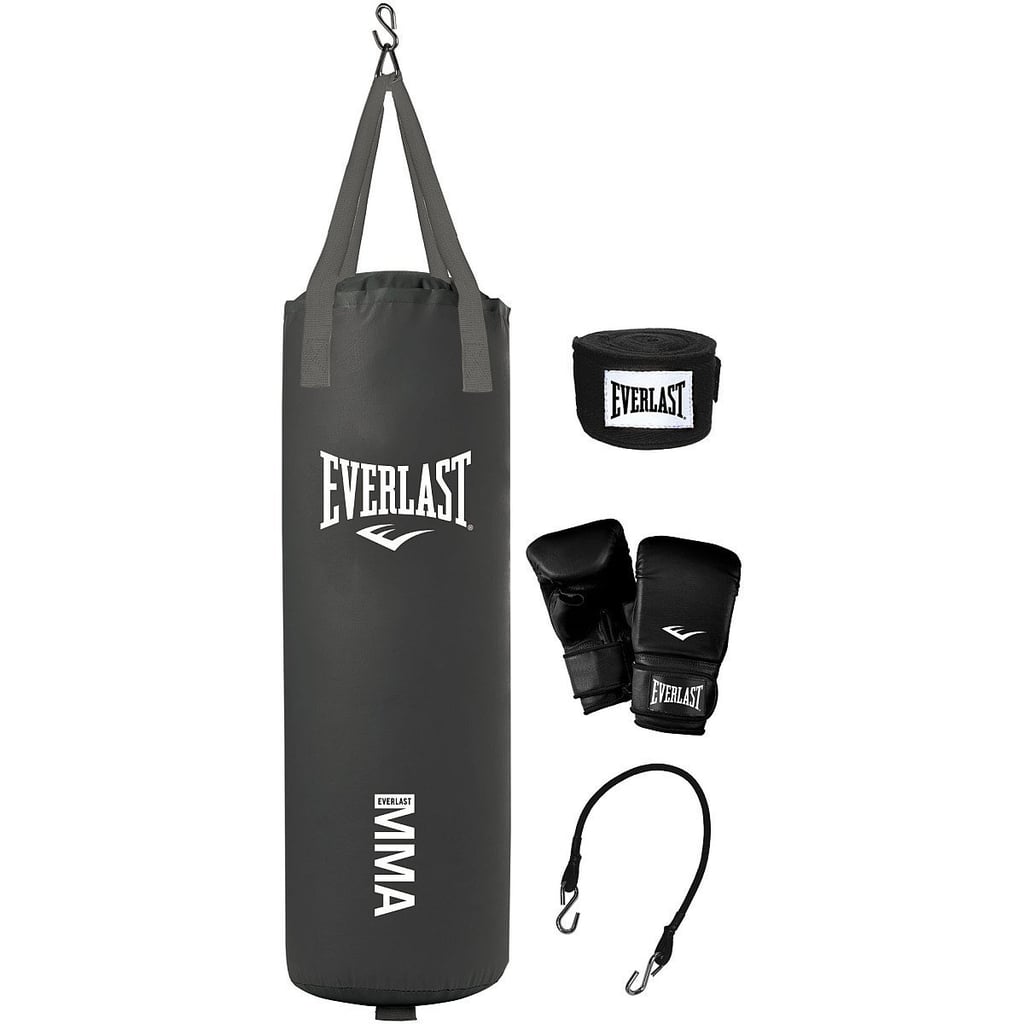 Let your man blow off some steam with the Everlast boxing bag [13] ($80). The MMA-regulated bag includes a set of gloves and wraps to protect his hand during those knockout punches.
For the General Sports Fan: Ticket Stub Diary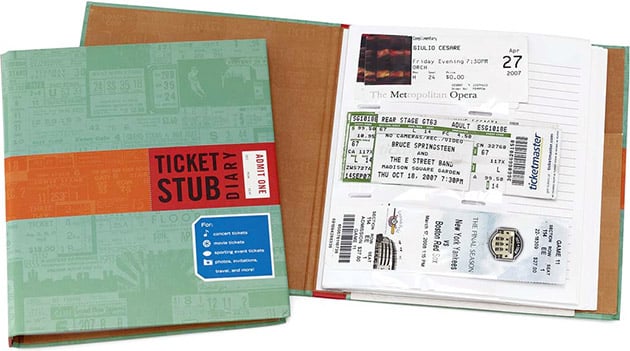 Be rid of the pile of ticket stubs that seem to show up everywhere. The Ticket Stub Diary [14] ($12) is a fun and easy way to clean things up! Plus, Dad and the kids will have fun looking back at all the games they attended for years to come.
For the College Sports Fan: NCAA Cuff Links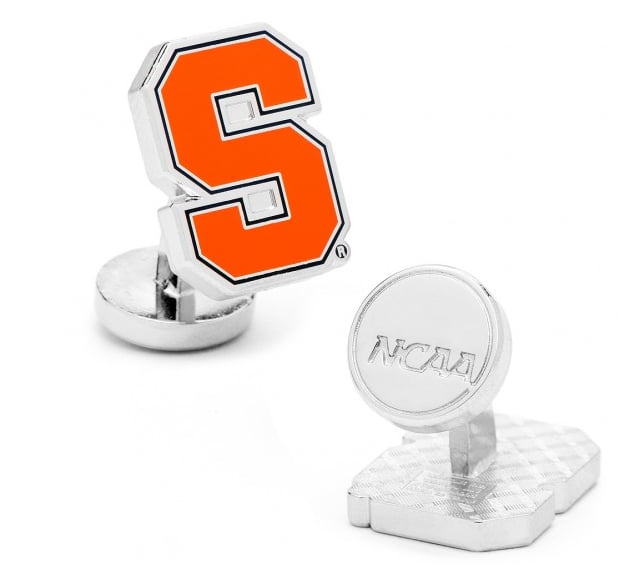 Whether he played in college or just likes to root for the home team, these NCAA cuff links [15] ($125) make the perfect Father's Day [16] gift. Maybe now he won't complain when he has to wear a suit and tie!
For the Triathlete: Garmin Forerunner Sports Watch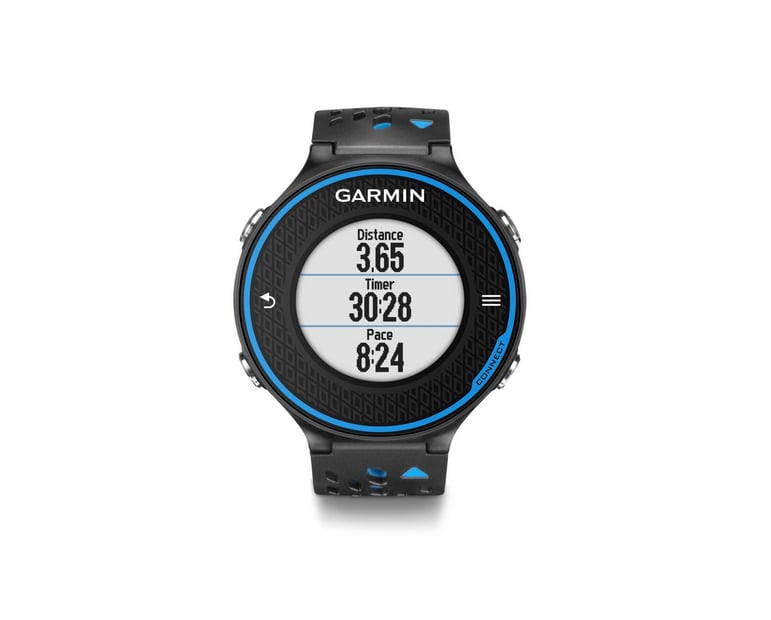 A fitness tracker [17] may be good for the occasional jogger, but a triathlete needs something a little more serious. The Garmin Forerunner watch [18] ($396) tracks his time, distance, pace, and heart rate during those long workouts.