Favorite Tips of 2009: 18 Foods to Eat to Fuel a Pregnant Body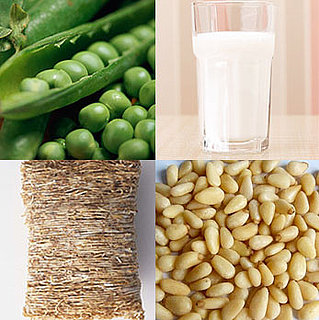 Reflecting on the past year also means revisiting our best tips to help you ring in the New Year on a high note. So, let's continue our look back at the Best of 2009 with a recap of your favorite lil bits of advice.
What moms-to-be eat affects their growing babies. While they don't need to consume too many extra calories (300 per day) while pregnant, it's what one puts in her mouth that counts. Expectant women should keep all the vital vitamins and minerals that contribute to their child's development in mind when making meal choices. To make it easy, we rounded up the recommended daily doses and the foods that provide the nourishment into a handy guide so you know how to fuel your pregnant body. Check it out before you reach for another tub of Ben & Jerry's.