Favorite Tips of 2009: Helpful Hints For Sleep-Deprived New Mamas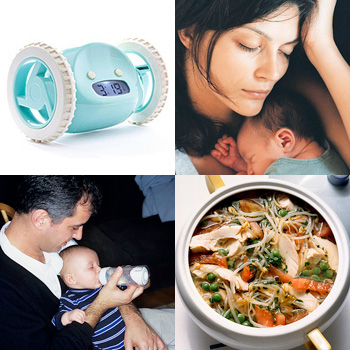 Reflecting on the past year also means revisiting our best tips to help you usher in the new year, just a little wiser. So, let's continue our look back at the Best of 2009 with a recap of your favorite lil bits of advice.
Once you're a parent, you never get the same quality of sleep again. Well, maybe when the kids move out. Whether you are up feeding an infant or keeping your ears open for signs of a restless tot, you've kissed your hours of deep shuteye good-bye. But, there are a few ways mamas with brand new babes can help themselves adjust and deal with sleep deprivation. Brew up a cup of joe and check out our collection of helpful hints for sleep-deprived mamas, so you can get your ZZZZs before New Year's Eve.