Ever feel like your life is ruled by your mobile phone? If you're trying to conceive, get ready to rely heavily on that multitasking device. Now more than ever, couples trying for a baby are moving their temperature charting and cervical mucus tracking off the notepad on the bedside table and onto their phones. With apps that can do everything from predicting your best day to conceive to telling you what foods can help prime your eggs for fertilization, there's certainly an app for everything! Check out 10 apps designed to help aid in getting you pregnant.
Source: Shutterstock [1]
Fertility Friend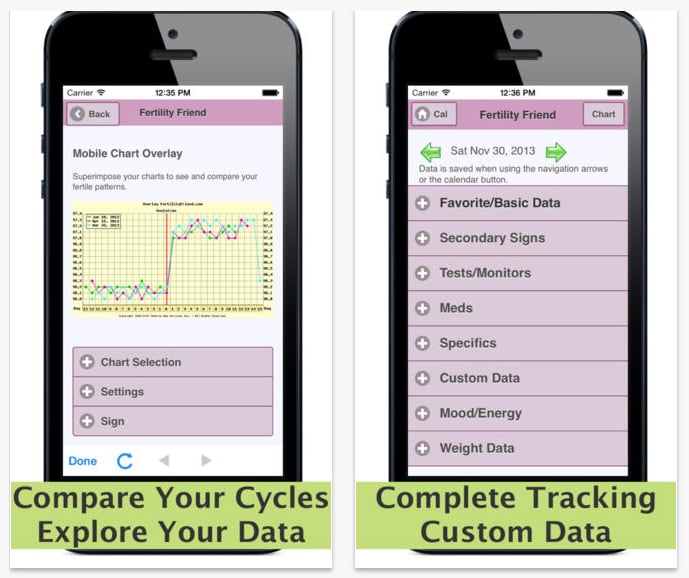 If you're looking for a basic tracking app, Fertility Friend [2] (free) keeps track of all of the information you need — cycle dates, lengths, and more to help predict your most fertile days.
My Cycles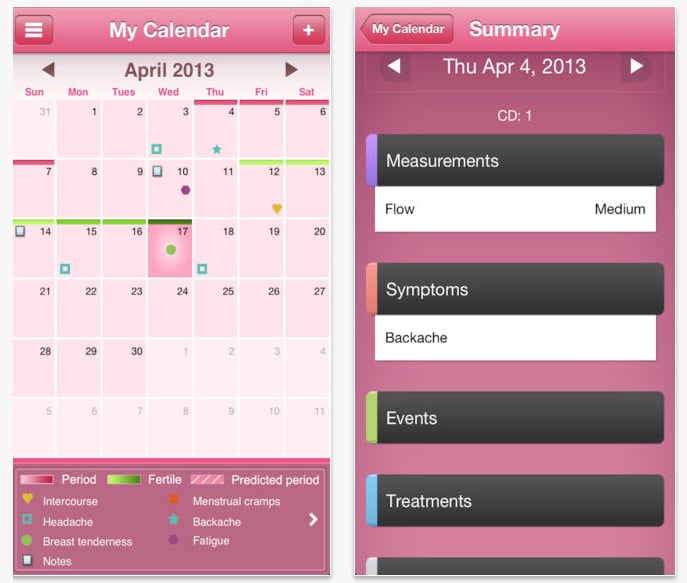 Track your menstrual cycle, sexual activity, and physical symptoms with My Cycles [3] (free). Though not quite as detailed as its pricier cousins, the app is packed with information for those trying to conceive.
My Fertile Food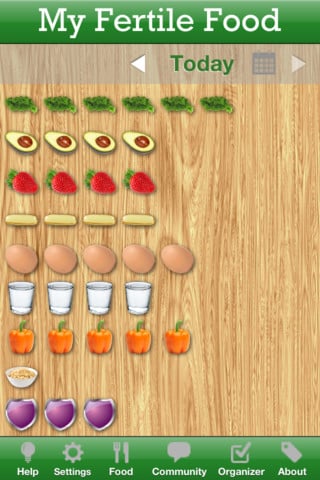 Can you really eat your way to getting pregnant? Not exactly, but with My Fertile Food [4] ($2), you can create a hospitable environment for embryos. The app is designed to help women boost their fertility by filling up on foods that improve egg quality, encourage good sleep, and improve overall health.
Woman Calendar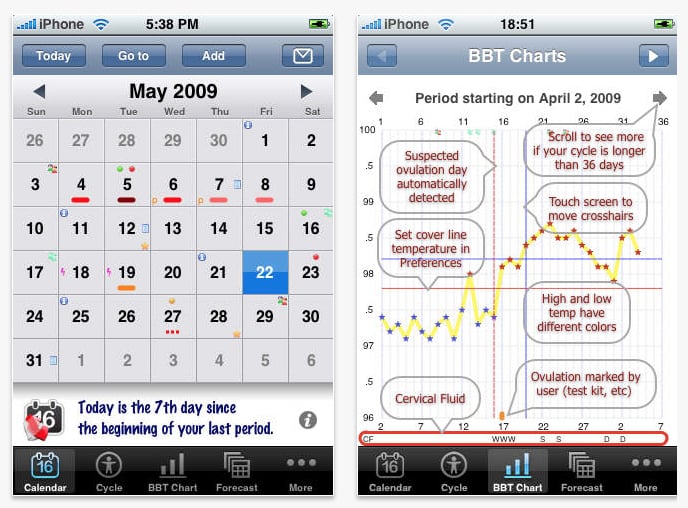 For those who need to keep track of everything, there's Woman Calendar [5] ($10). The app tracks all of the typical data (basal body temperature, cervical mucus, etc.), as well as weight, exercise, and physical symptoms. It also offers separate views for the calendar and fertility forecast, making the two easy to read.
FemCal: Period and Ovulation Calendar
Find out when you're more fertile using FemCal [6] ($5), which provides specific areas for inputting the presence and texture of cervical fluid, basal body temperature, intercourse, and more.
Pink Pad Period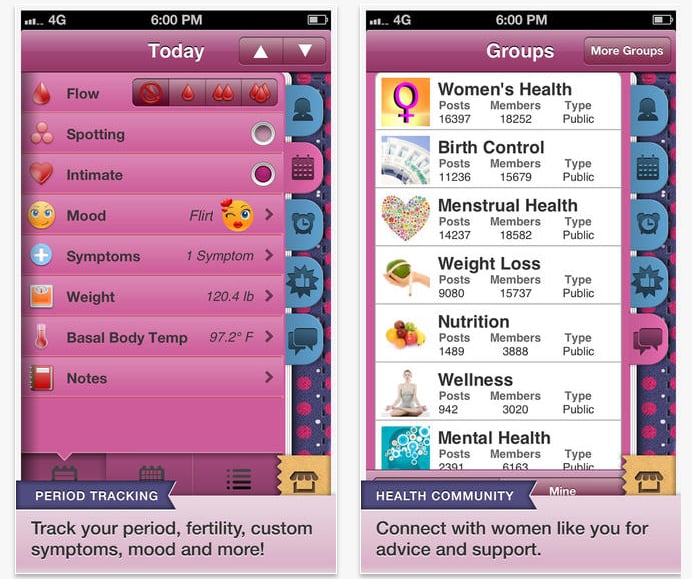 Think you're the only one struggling to conceive? Pink Pad Period [7] (free) connects you to other women who are trying to get pregnant so you can trade tips and offer support.
Bio Clock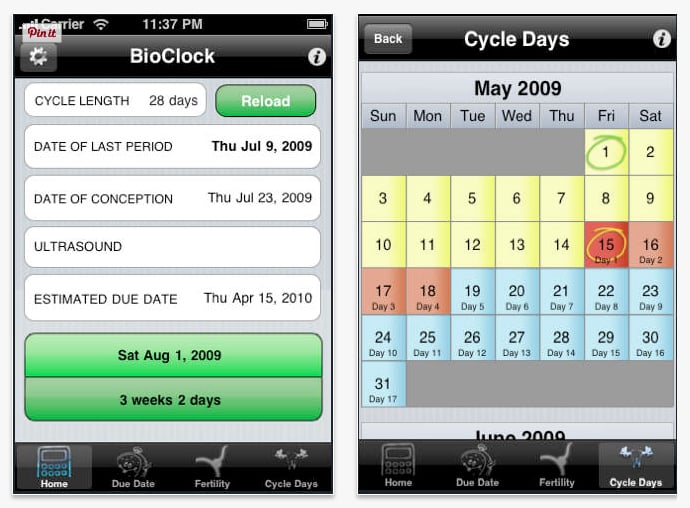 Keep track of your fertility, without all the confusing charts, using Bio Clock [8] ($2). Once you become pregnant, you can use the app to estimate your due date and track your child's gestational growth.
Fertility+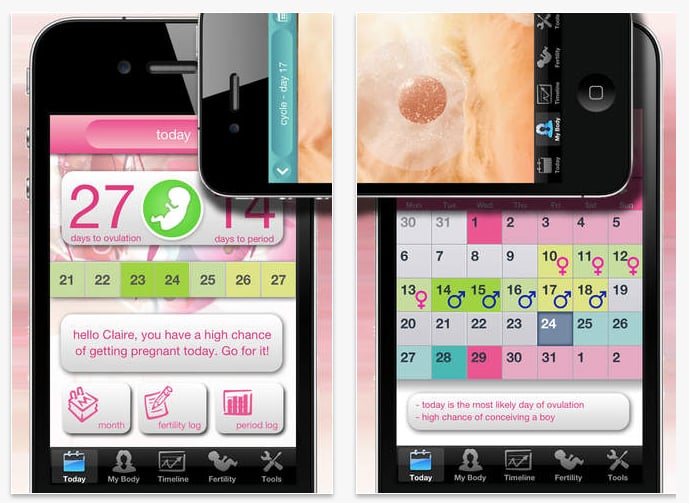 In addition to the standard fertility app features, Fertility+ [9] ($3) offers health tips and tricks for conceiving a certain gender.
iVitro
Women going through the IVF process know it's like a full-time job. Tracking and scheduling can be overwhelming, but with iVitro [10] ($5), all of a conceiving couple's data — information about past cycles, medications, and upcoming procedures — is kept in one spot and can be emailed to doctors with the push of a button.
Glow
Glow [11] (free) offers a special program for couples who want a baby now! Known as Glow First, couples pay $50 a month and try to conceive using the Glow app. If a couple gets pregnant during this time, then their money is put into a community fund that is used to pay for the infertility treatment of those who were not as lucky.