Fireman Birthday Party
Kiddie Soiree: A Fab Firefighting Birthday Bash!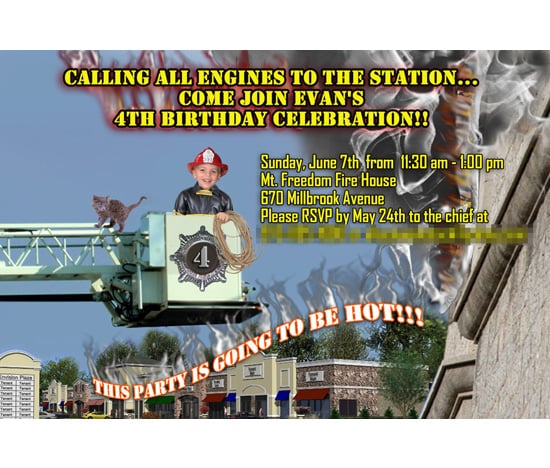 1
Invitations Set the Theme
Whether sending an e-mail invite or a hard copy, set the tone for the party with a fireman-themed invitation. For this party, the host had her son's head photoshopped on a fireman scene to create a fun invite that got the kids excited for the big day.