First Cleats Athletic Shoes For Babies
First Cleats Baby Shoes: Kid Friendly or Are You Kidding?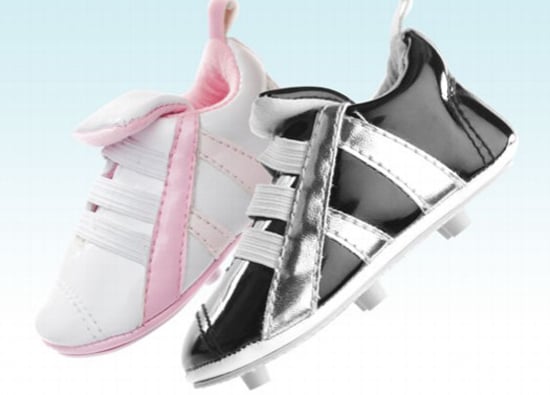 Now even babies can get their game on! In a world where tots are picking up sports earlier than ever, budding athletes need to accessorize to make the team.
First Cleats ($30) are designed to help lil ones look the part long before they're ready to play the part. The soft shoes, modeled after traditional soccer, football, and baseball cleats, feature five soft "spikes" that mimic the look of the field sport shoes, but don't actually dig into the turf. Made for pre-walkers (the one size fits all shoes are designed for babies 0-6 months old), the shoes are more decorative than anything else. What do you think?