First versus Second Deliveries
Why Didn't Anybody Tell Me: Second Delivery Isn't Easier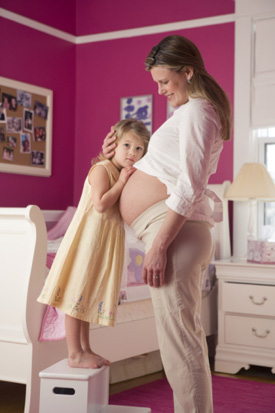 You would think that with experience comes wisdom but that isn't always the case. When I was pregnant with my first child, I read every book and email newsletter that came my way, spoke with friends about their delivery experiences and both mentally and physically prepared for the big day. When I received word at my 39-week appointment that my baby was in a frank breech position, and the doctor wanted to schedule a c-section the next morning to remove him, I took it with stride – barely flinching as I walked into the operating room.
Fast forward three-and-a-half years, and you would have thought a completely different woman was sitting there. Nine months pregnant with number two, I hadn't cracked opened a single pregnancy book as I sat at the hospital awaiting blood work the day before my scheduled c-section for baby number two. Rather than the calm and collected woman I was with my first, waves of panic set in. The whole "been there, done that" mentality that I had trusted to get me through a second delivery took a back seat to memories of what I was about to endure, fear of the upheaval I was about to impart on my first born and thoughts that I didn't know what I was getting myself into. Friends told me it was just a case of the jitters, but I now truly believe that sometimes the fear of the unknown is more comforting than knowing what awaits you.
Did you have a similar experience with your second child?