Flash cards for Baby
Mom-Me Time: Flash Cards Lend Mama a Hand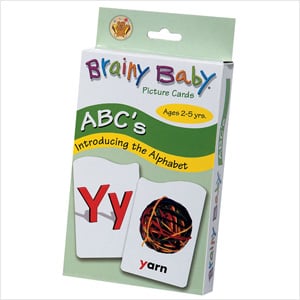 If you're in need of a break, but your kid is running around — I've got a game for you. I play it with my babe when I am wiped out. It keeps her interested and both of us interacting. To see my trick,
.
Before you can use the game for a lil rest and relaxation, you have to spend some time getting your child familiar with flash cards. I have a few different sets that I switch up, but my girl loves the alphabet set from Right Start ($6) and the Eric Carle ($15) animal/alphabet set.
Before I prop my legs up and take a break on the couch, I lay the cards out on the carpet. Then I'll say to her, "Can you bring me the hippo?" and she hurriedly walks over to the blue hippo card, picks it up and delivers it to me so I can place it in my pile. She gets giddy as I cheer her for her accomplishments while I revive.