Flat Heads From Babies Sleeping on Backs
Nearly Half of Babies Have Flat Spots on Their Heads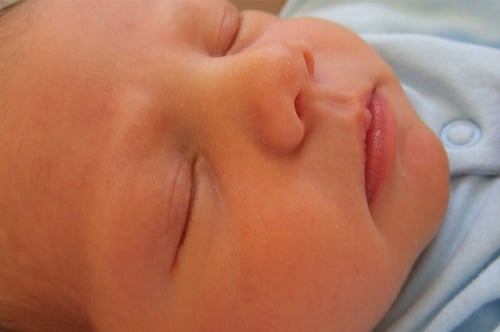 Parents are often told to put newborn babies to sleep on their backs to reduce the risk of SIDS (sudden infant death syndrome). While that practice has helped to reduce SIDS by more than half since the mid-1990s, it has also led to more babies with flat heads, the Huffington Post reports.
According to a study published in Pediatrics, more than 36 percent of 2- to 3-month-old babies have some form of positional plagiocephaly.
To find out how that condition affects your baby's development, read the whole story at the Huffington Post.