A wedding [1] may be all about the bride, but the flower girl plays a pretty important role. She has to lead the bride into the ceremony, toss petals toward the crowd, and do it all while looking supercute (which probably isn't that hard!). To make sure your girl looks her best on the big day, we've rounded up 11 hairdos that are perfect for flower girls. Whether you plan on doing her hair yourself or taking her to a professional, these styles are perfect for your girl's walk down the aisle.
Photo by Leila Brewster Photography [2] via Style Me Pretty [3]
Basic Bun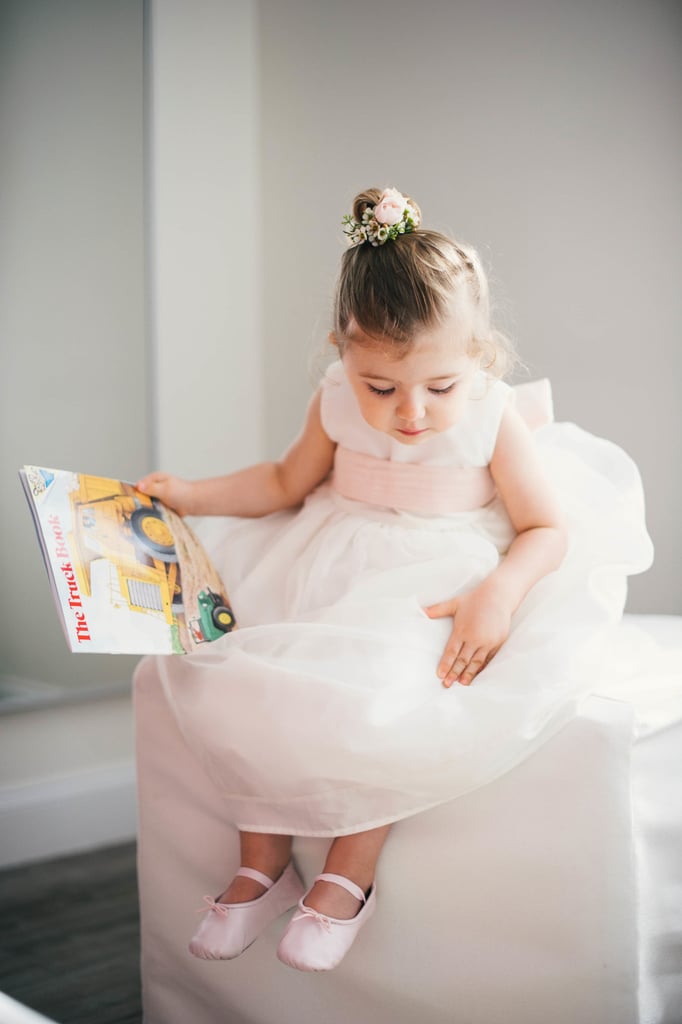 This pulled-back look is perfect for Summer weddings. And the best part? You can do it yourself [4]!
Photo by April K. Photography [5] via Style Me Pretty [6]
Pinned Back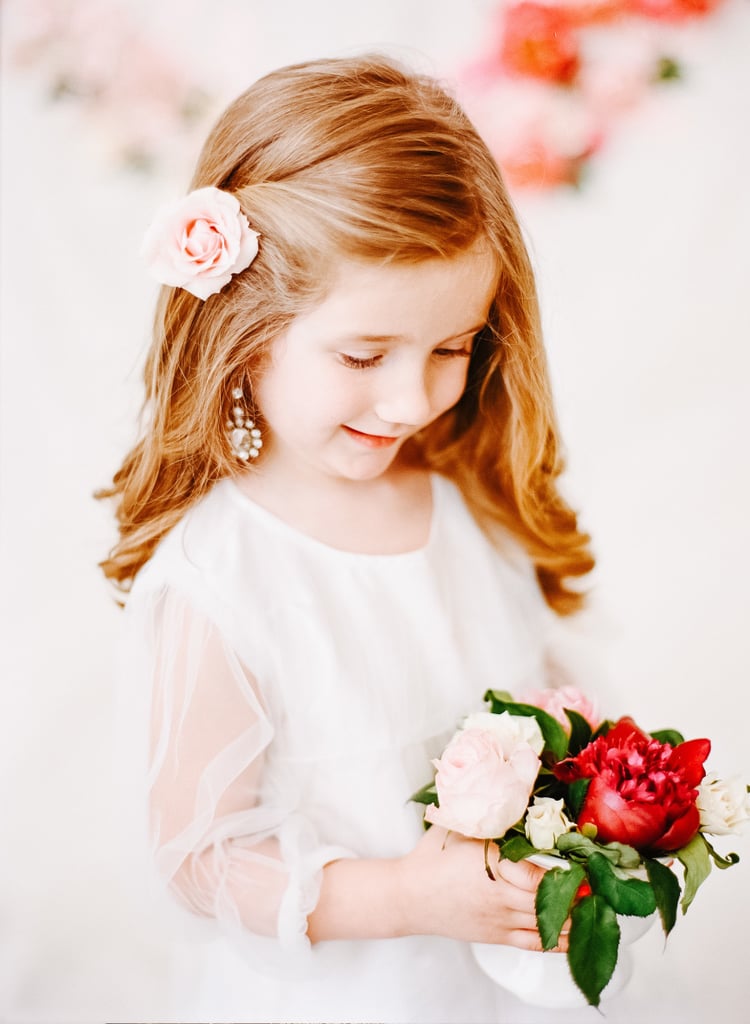 Use an adorable accessory [7] to keep the locks out of your little girl's face.
Photo by Bamber Photography [8] via Style Me Pretty [9]
Cute Curls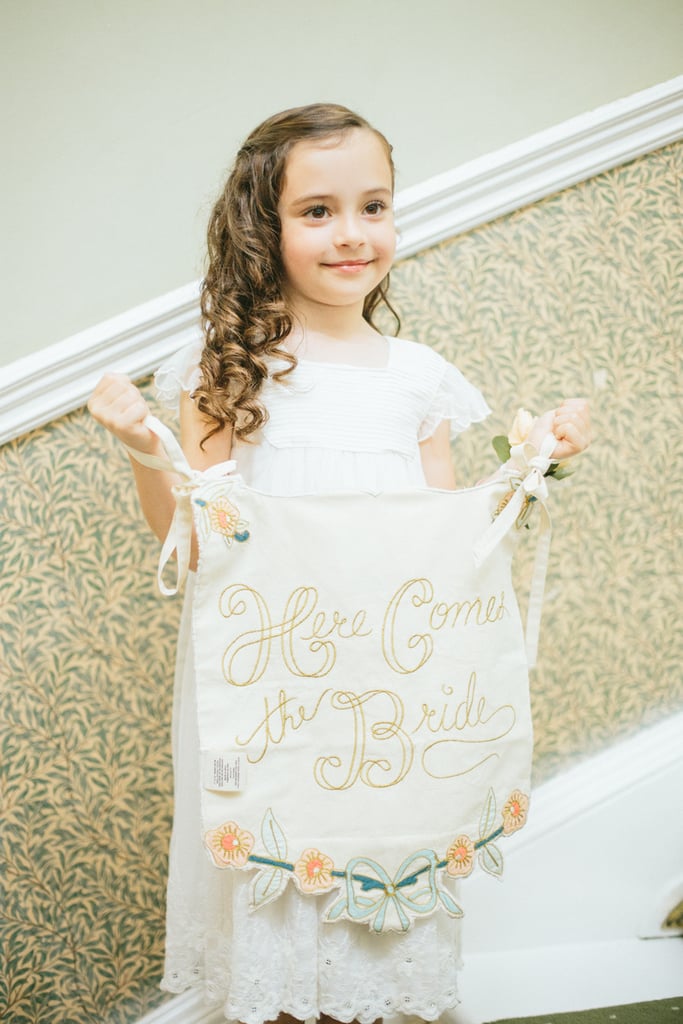 Curls are a simple way to leave her locks loose while still looking elegant. If it's too hot to use the curling iron, try this no-heat method. [10]
Photo by M and J Photography [11] via Style Me Pretty [12]
Floral Crown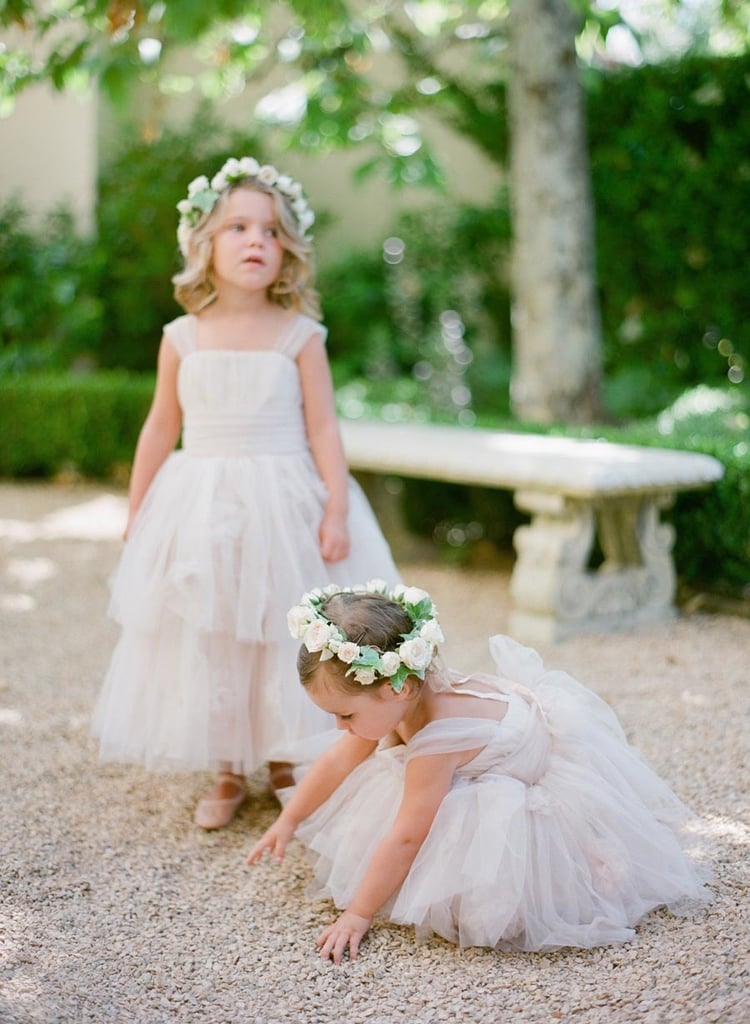 Who says flower girls have to carry an arrangement? Trade in the bouquet for a festive headpiece.
Photo by Jose Villa Photography [13] via Style Me Pretty [14]
Side Braid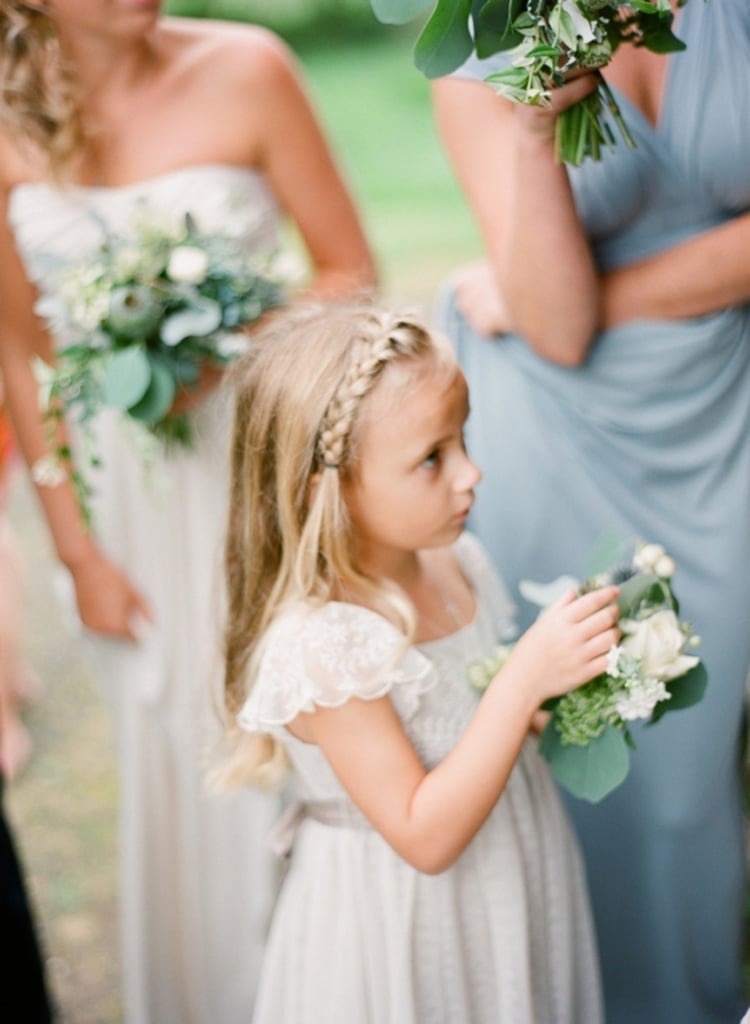 Even a mom with two left hands can master a simple side braid [15].
Photo by Edward Osborn via Style Me Pretty [16]
French Braid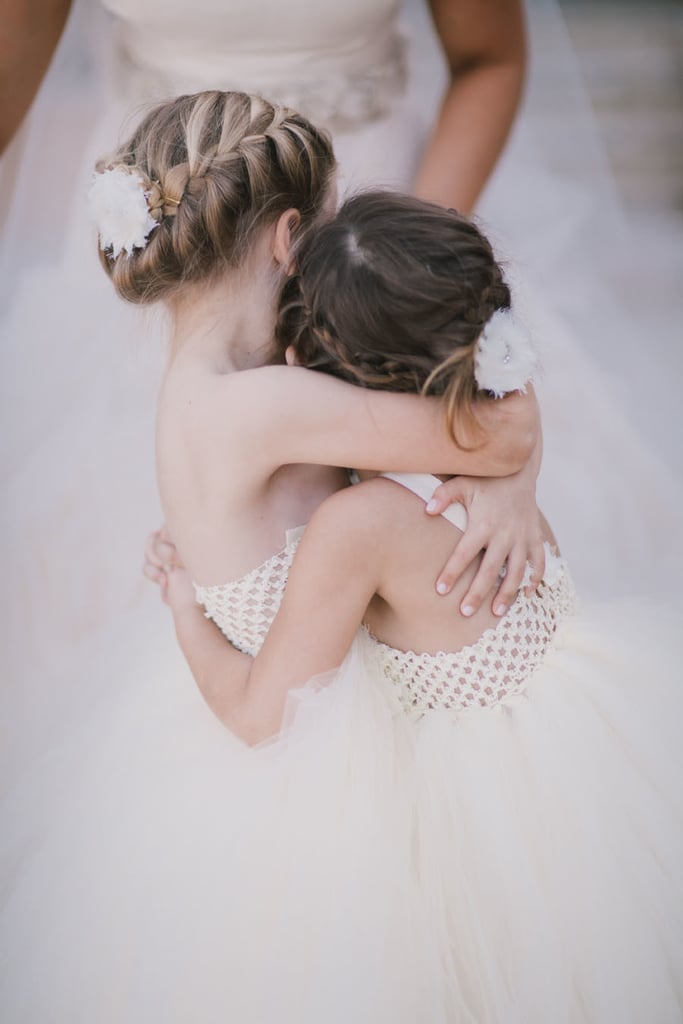 It's easier than you think to get a chic french braid [17], and it's a stylish way to ensure your flower girl's hair stays out of her face.
Photo by By the Robinsons [18] via Style Me Pretty [19]
Half Up, Half Down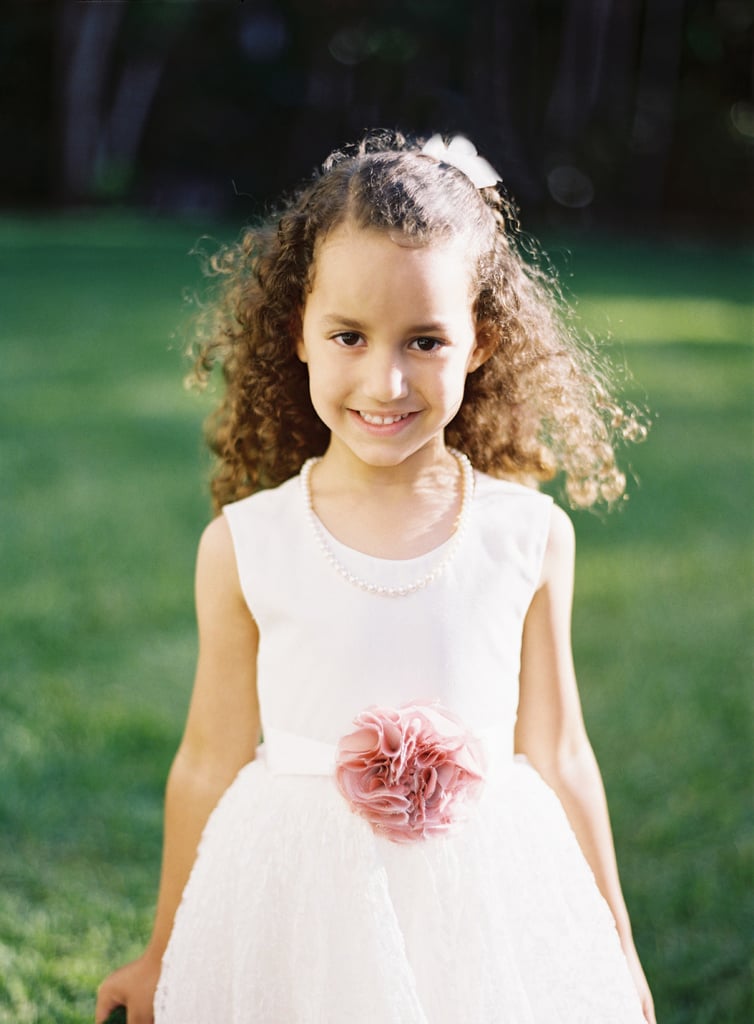 A pretty look that takes minimal effort is styling a flower girl's hair half up (in a clip, ponytail, or ribbon) and leaving half down.
Photo by Ozzy Garcia [20] via Style Me Pretty [21]
Fancy Updo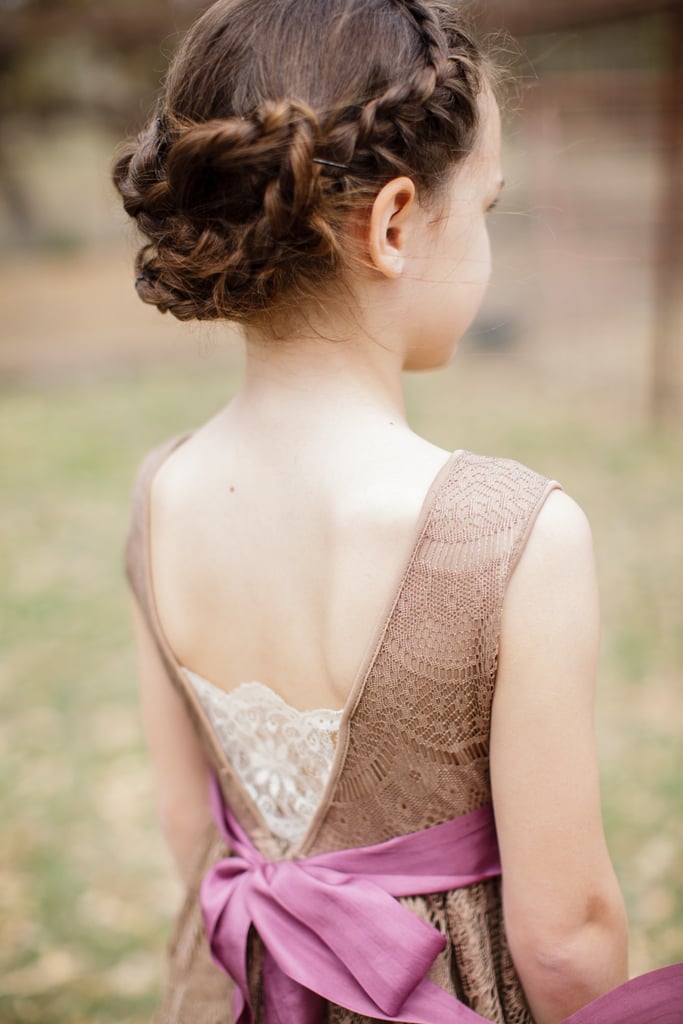 For a more formal affair, have a hairstylist twist her locks into an elegant updo [22].
Photo by Archetype Studio [23] via Style Me Pretty [24]
Straight Down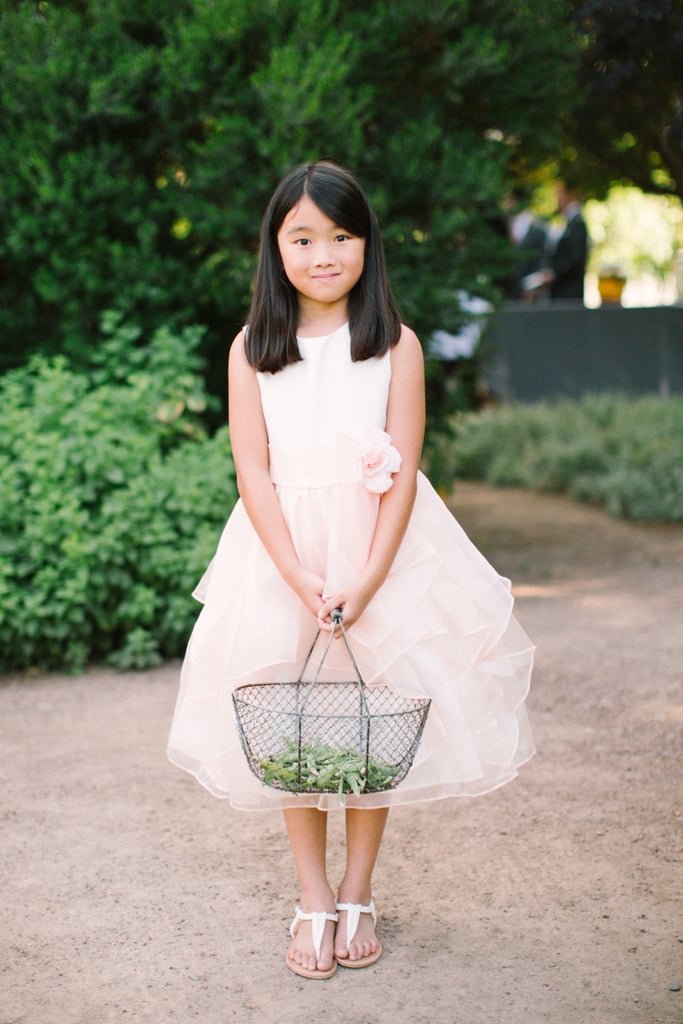 Face it, there are very few kids who can sit still long enough to get their hair styled. There's nothing wrong with letting her locks flow freely — just make sure to run a comb through them.
Photo by Emily Scannell [25] via Style Me Pretty [26]
Headband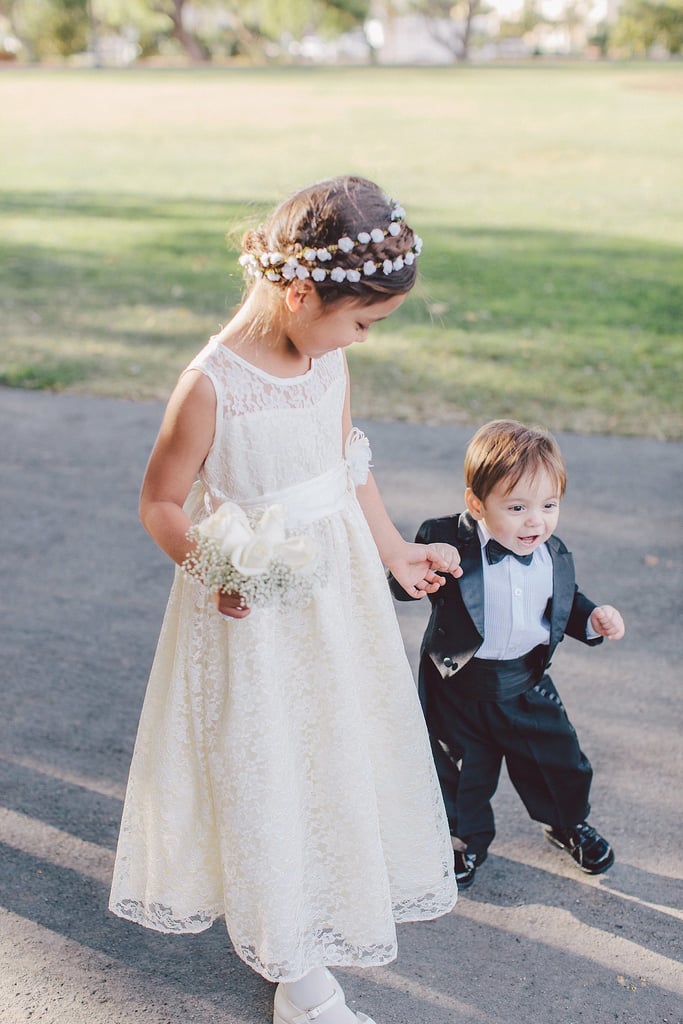 Not only does a headband keep the flower girl's hair under control, but it also doubles as a gift for her hard work. [27]
Flower Pony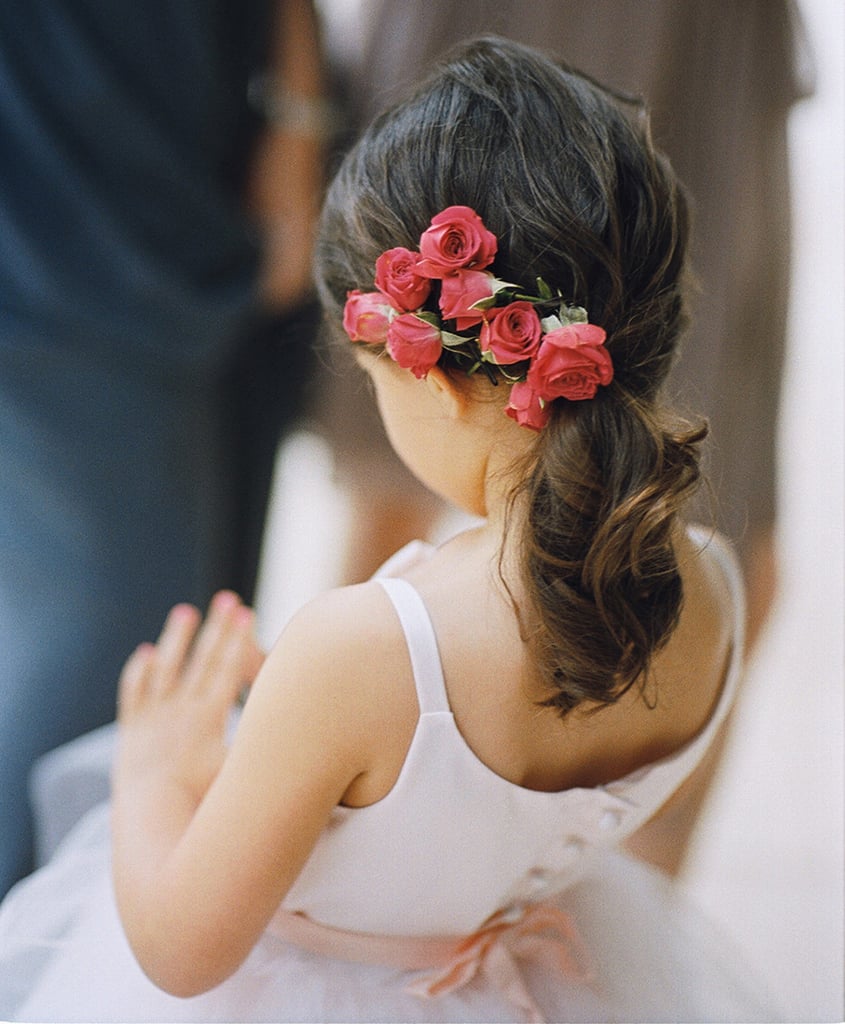 Instantly take her ponytail from everyday to wedding-ready by slipping a few flowers into the elastic and securing them with bobby pins.
Photo by J Wilkinson Co [28] via Style Me Pretty [29]