Free Things to Do With Kids in Summer
100 Free Ways to Keep Your Kids Busy This Summer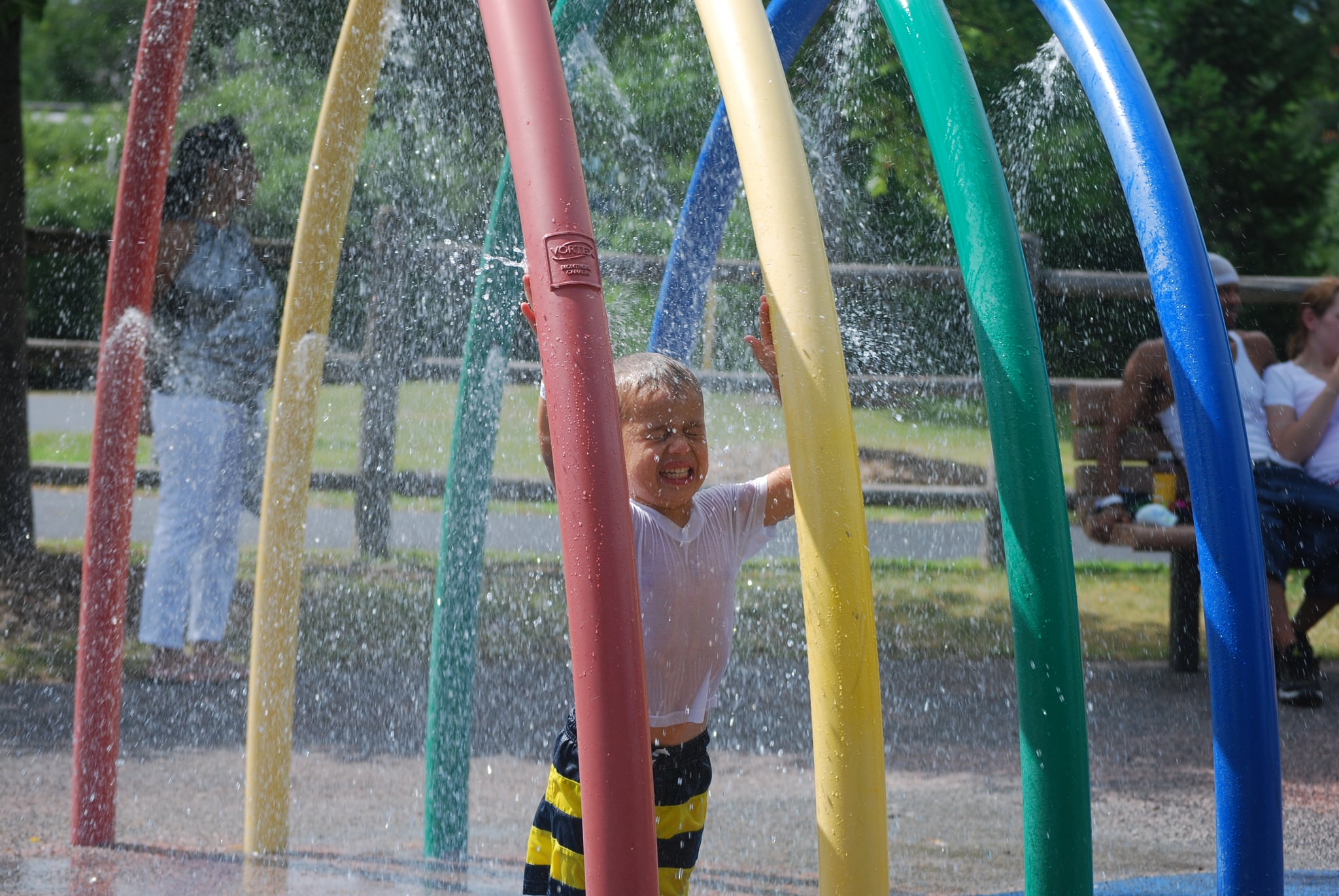 Source: Flickr user Lotzman Katzman
Even if you have already booked a great family getaway and are halfway through Summer camp, there are guaranteed to be afternoons when your kids simply need something (anything!) to keep them busy. And while outings to the zoo and water park are all but guaranteed to be easy wins, those $15 (or more) entry fees add up. We've come up with 100 of our favorite ways to keep the kiddos busy both indoors and out this Summer — without spending a dime! Without further adieu . . .
Have a movie marathon.
Volunteer at a children's hospital, senior center, soup kitchen, or park.
Build a fort.
Go on a neighborhood scavenger hunt.
Make a backyard obstacle course.
Turn on the sprinklers for some good old-fashioned Summer fun.
Write a letter to grandparents.
Clean out the playroom and donate unwanted toys.
Write a family newsletter.
Play a kid-friendly game of Iron Chef with ingredients that you have on hand.
Bake cookies.
Feed the ducks at a nearby pond.
Blow BIG bubbles!
Head to the library.
Make art in the park.
Bow Tie Cinemas and Phoenix Big Cinemas are both showing free kids' flicks this Summer. Check out their websites for locations, dates, and more details.
Make your own play dough — there's a good chance that you already have all of the ingredients at home.
Celebrate Christmas in July. Bake cookies, and play Christmas music. Heck, you can even take down the ornaments from storage and pick an outdoor tree to decorate (though the neighbors may wonder what's up).
Decoupage an old piece of furniture to create something new.
Go on a hike.
Drive to the nearest public beach. We don't need to tell you what to do next.
Choose a book (or even a series) to read together as a family.
Create (and bury!) a time capsule.
Score a free pass to your local roller rink courtesy of Kids Skate Free.
Have a picnic.
Get out your favorite family board games.
Create a vacation memory jar — a cool alternative to the (real or Facebook) photo album.
Make your own ice pops!
Have a family talent show.
Go stargazing.
Master Minecraft — it combines that screen time your kids adore with many educational components.
Surprise a neighbor or someone who could use a pick-me-up with a random act of kindness (cookies, a visit, an easy chore . . . ).
Learn a foreign language.
Make a life-size paper doll.
Go out to eat for free — really! Search restaurants in your area with free meal deals for the kiddos.
Go birdwatching (download a cheat sheet online or borrow a book from the library for some guidance).
Make a family tree.
Play school (because you know a tiny part of them is missing it!).
Go for a bike ride.
Check out one of The Home Depot's free workshops for kids. They happen the first Saturday of every month, from 9 a.m. to noon, in stores across the country.
Build a campfire and make s'mores.
Write poems.
Make a popsicle-stick puzzle.
Plant a vegetable or herb garden.
Let the kids be in charge of the dinner menu.
Spend a day at work with Mom or Dad.
Take a free Junior Chef class at your local Williams-Sonoma.
Glam up old sunglasses with a DIY twist.
Plow through your kids' creations together. Toss what they don't want, and transform the best of the best into a masterfully curated gallery.
Give them a shovel and let them dig a giant hole. Seriously.
Fingerpaint.
Play flashlight games.
Take advantage of free museum days in your area.
Let them help out with yard work (fun and productive!).
Have a lemonade stand.
Unleash your inner scientist.
Go retro with DIY fortune tellers (remember these?!).
Jump rope.
Have fun with sidewalk chalk.
Wash the family car(s).
Catch fireflies.
Play with washi tape.
Play "I spy . . . "
Have a make-your-own-pizza party.
Gather up friends for an [insert sport of choice] game.
Venture out and explore a new playground.
Collect seashells on the beach and get crafty with them.
Come up with a Summer bucket list.
Try bubble painting (this is so cool!).
Have a make-your-own-ice-cream-sundae bar.
Face painting — it's not just for birthday parties!
Have an old-fashioned water balloon fight.
Play hopscotch.
Play tourist in your own town, paying attention to the landscape and architecture that surround you.
Play 20 questions.
Make no-bake cookies.
Sing in the rain!
Make a masking-tape racetrack for Matchbox speed demons.
Watch old family videos.
Have a dance party.
Make a massive memory collage.
Get a neighborhood game of tag or hide-and-seek going.
Have a tea party.
Tie-dye t-shirts.
Create an edible masterpiece.
Get creative with a cardboard box.
Decorate your bikes.
Go bowling — for free!
Start a neighborhood dog-walking business.
Prevent Summer brain drain with an impromptu pop quiz on current events, geography, or spelling.
FaceTime or Skype with a faraway friend.
Play dress-up, then have a fashion show of your best looks.
Start a scrapbook.
Have a puppet show.
Make melted crayon art.
Make a soundtrack to Summer with iTunes or Spotify.
Make an Under the Sea-themed sensory bin (with Jell-O!).
Front Page Image Source: Flickr user tony's pics