Admit it, we all scream for ice cream as soon as the temperature starts to rise in the springtime. But when we see how many calories, sugar, and fat are in one serving, that dessert looks a little less sweet. Instead of a scoop of ice cream, why not serve the kids a fresh, fruit-filled popsicle? These frozen treats will instantly cool kids off without giving them an unnecessary sugar rush. The best part — all you need are fruit and a little liquid! So try your hand at one of these tasty (and, dare we say, beautiful) popsicles that will help you and the kids beat the heat.
Photo: Jenny Sugar
Kiwi Watermelon Popsicles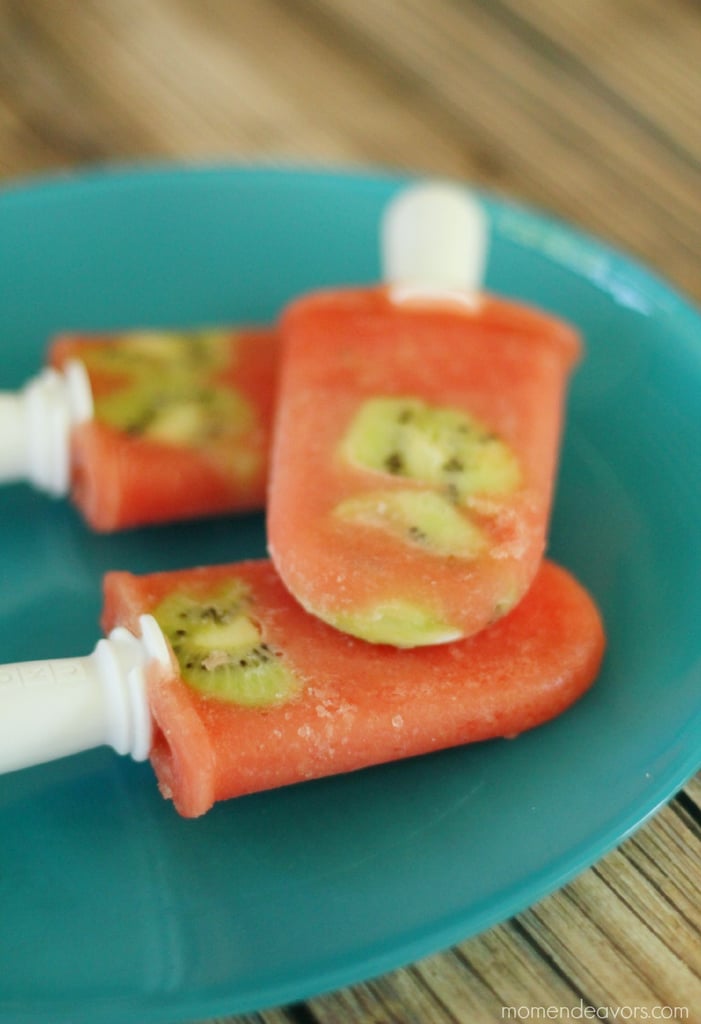 All you need to make Mom Endeavors' fruit-filled treats [1] are watermelon, kiwi, and a little bit of water.
Source: Mom Endeavors [2]
Stone Fruit Paletas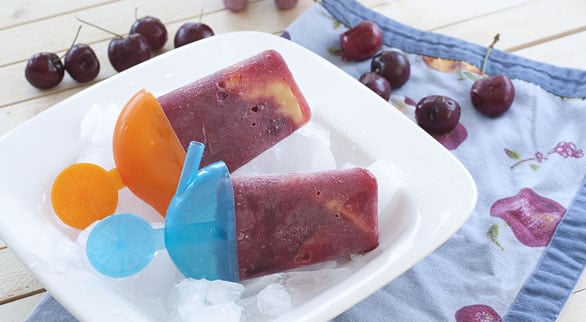 Cherries, peaches, and plums! Oh my! These Summer staples are all you need to whip up Macheesmo's refreshing dessert [3].
Source: Tablespoon user Macheesmo [4]
Kiwi Mojito Popsicles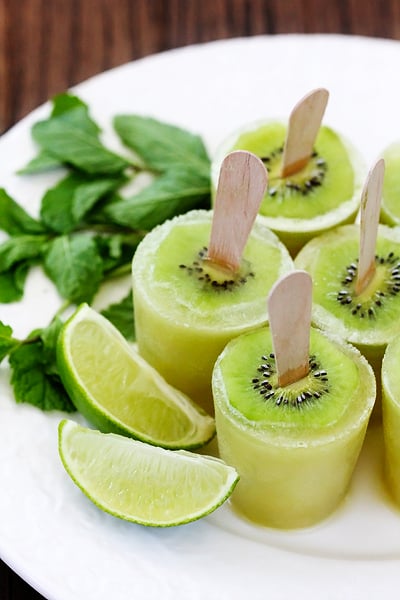 They may be named after a drink, but Gimme Some Oven's kiwi pops [5] are totally kid-friendly! If, however, you want to make a grown-up version, simply add a little bit of rum.
Source: Gimme Some Oven [6]
Watermelon Strawberry Mint Popsicles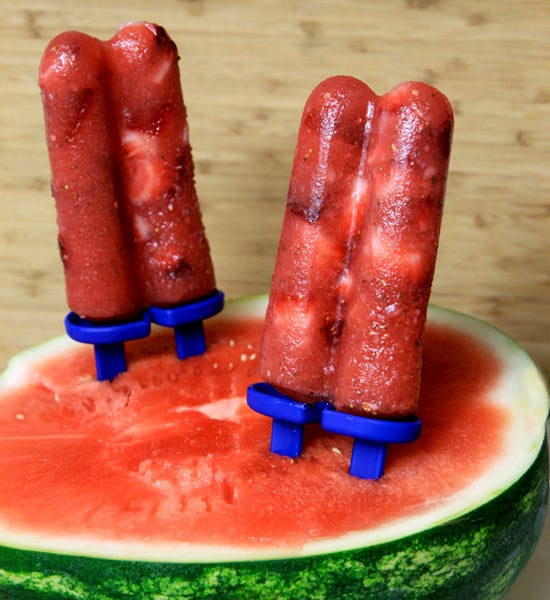 These watermelon popsicles [7] are not only delicious but also low in calories, so you don't have to feel bad if you give the kids two.
Photo: Jenny Sugar
Cucumber Chili Pops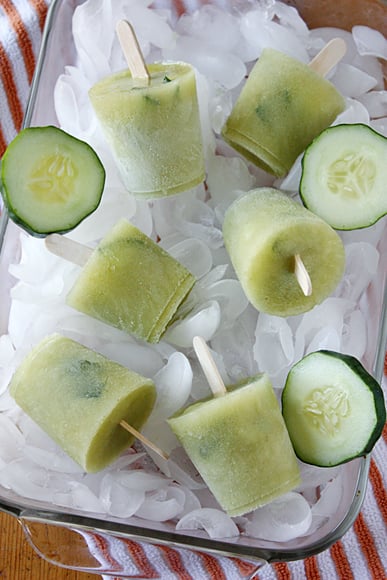 Although cucumbers aren't a fruit, kids will still love this refreshing treat [8] from Girl Versus Dough. If you think the chili gives it too much of a kick, simply cut back or omit it.
Source: Tablespoon user Girl Versus Dough [9]
Berry Fresh Fruit Popsicles
The addition of lime and mint takes Busy Vegetarian Mom's berry popsicles [10] to the next level.
Source: Flickr user monnibo [11]
Kiwi Pineapple Popsicles
The Slow Roasted Italian's kiwi pineapple pops [12] are sweet, tart, and reminiscent of a tropical getaway.
Source: The Slow Roasted Italian [13]
Grape Popsicles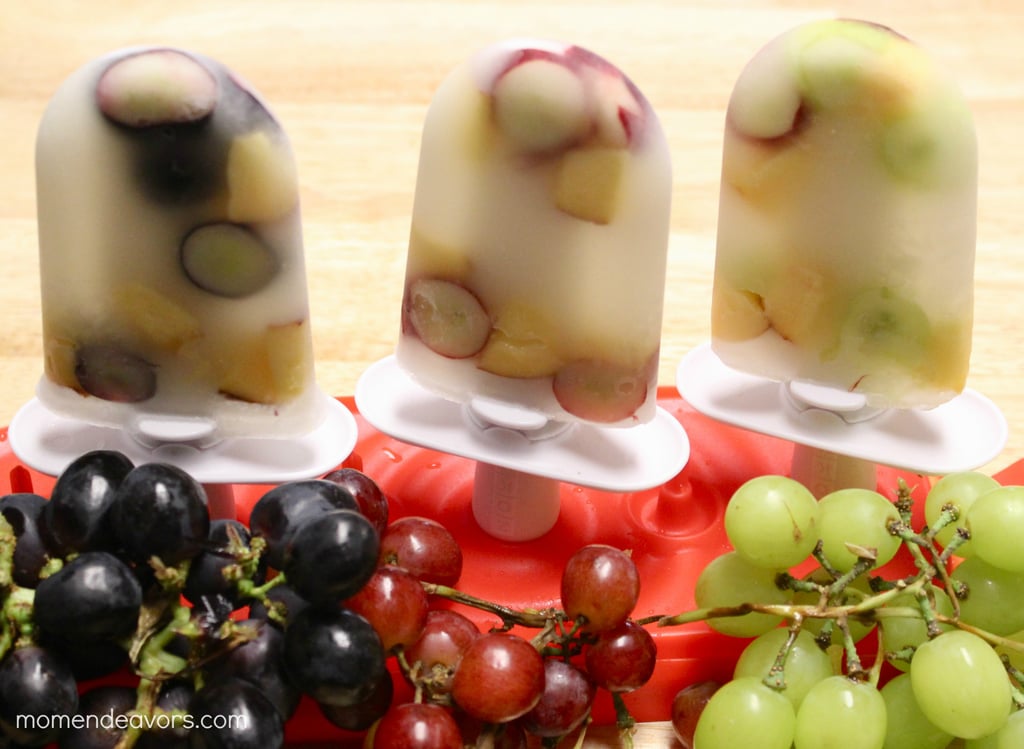 Why buy the artificially flavored treats when you can make Mom Endeavors' all-natural ones [14]?
Source: Mom Endeavors [15]
Fresh Fruit Popsicles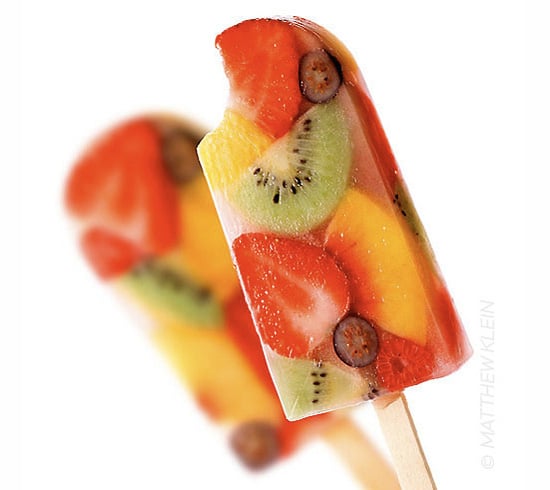 Use any combination of your child's favorite fruit to make a refreshing summertime dessert [16].
Source: Matthew Klein [17]