Frog Leap Day Birthday Party
This Leap Day Birthday Party Will Make You Beyond Hoppy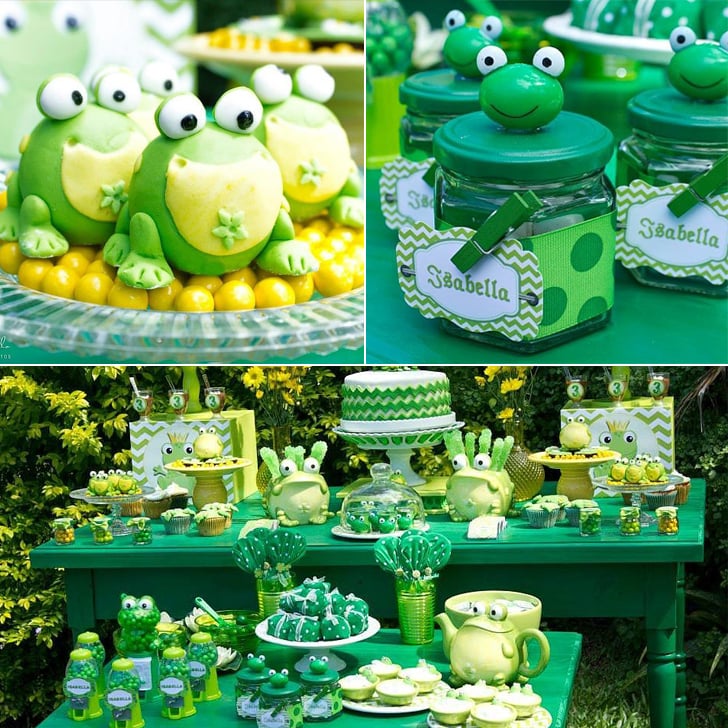 0
This Leap Day Birthday Party Will Make You Beyond Hoppy
Throw an epic Leap Day birthday party that will last the next four years with a hoppy frog-themed bash!
For a festive February party, consider going over the top with toad accents to play up the Leap Year fun. Del Cielo Diseño de Eventos planned the perfect frog fiesta with an emerald- and lime-green color palette. From a frog gumball machine to adorable froggy jars holding coordinating green sweets, this fabulous frog get-together is worthy of a quadrennial celebration.
Pops of bright yellow and a graphic chevron pattern accented the shamrock-green decor. Chocolate frogs, frog cake balls, and chocolate lily pads made for a stunning dessert display, and gumball favors served as sweet treats for guests to take home. The best part about this party? This hoppy theme is gender neutral, so both boys and girls born on Feb. 29 will be thrilled to get the party started!