Fruit Sushi Recipe
Get Out Your Chopsticks For Kid-Friendly Fruit Sushi!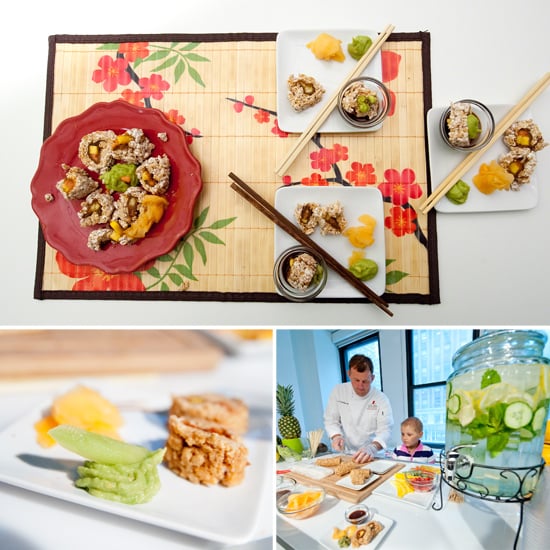 This awesomely creative recipe comes to us from Miles McMath, the director of Culinary Operations at St. Jude Children's Research Hospital. Since cancer patients often experience unpleasant side effects to their treatments and research has shown that well-nourished children have a higher ability to withstand infection and tolerate therapy, Chef McMath is tasked with engaging the hospital's little patients in the kitchen through hands-on cooking activities.
Click here to get the complete recipe for Good For You Fruit Sushi — it's composed entirely of fresh, nutrient-rich ingredients. Feel free to customize your menu by omitting some of the "condiments" and/or substituting the homemade fruit leather with its store-bought equivalent.
Source: Seth Dixon, St. Jude Children's Research Hospital, BMC