Fun Holiday Photo Props For Kids
Photo Props That Every Family Needs to Create Beyond Adorable Holiday Pictures!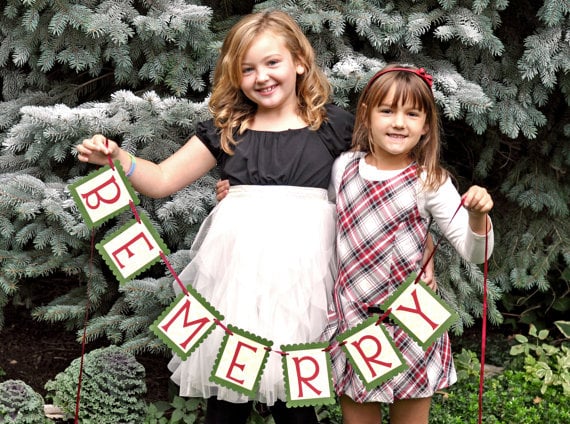 1
Be Merry Christmas Banner Photo Prop
Use this be merry Christmas banner photo prop ($14) and make your holiday pictures truly memorable. This adorable banner is made to last — and mama can use it as holiday decor as well!