Gadgets For Moms 2009-06-26 08:00:45
Mobile Technology Keeps Baby Close When Mom Is Away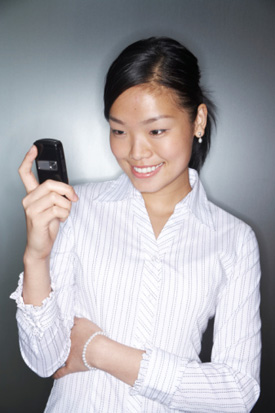 Leaving baby to return to the workplace or steal a few minutes of mom-me time can be tough on a new mother. While there are many gadgets on the market to ease women into motherhood, there are also numerous mobile gadgets available to keep baby close. Here are just a few to lessen the pain of leaving the little one.
Special ring tones: New services, like Ringtonebang.com, allow parents to record their lil one's gurgling sounds and squeals of delight and make them ring tones for their phones.
Cell phone photos: Digital mobile photography has made snapping a shot of lil ones easier than ever. Whip out a cell phone and snap a photo to create a current photo album that can be carried wherever you go.
Digital key chains:  Mamas will be careful about misplacing their keys when they have a digital photo album filled with photos of their wee ones attached.
Screen savers:  Let everyone in the office catch a glimpse of the growing babe by updating the computer's screen saver on a weekly basis. It only takes minutes to do so, and both mamas and their colleagues will appreciate the changing scenery.