If you've got a baby on board and have the willpower to keep his or her gender a secret or are shopping for a surprise baby's shower, you know it can be tricky to find cute clothes and decor. While it's much easier to buy for a babe with a definitive gender, if you look hard enough, there are plenty of unisex scores out there too. Check out 11 of our favorite picks that moms will still want to dress their babies in — even when going pink or blue is an option!
American Apparel Helvetica Alphabet Lap T-Shirt
Here it is: the monogram addict's way around gifting the mom who isn't finding out her baby's gender with something cute. American Apparel's adorable Alphabet Shirt [1] ($14) comes in three gender-neutral color combos. Avert the issue of the yet-to-be-determined baby name by opting for the first letter of his or her last name instead. Problem solved!
BabyGap City Graphic Bodysuit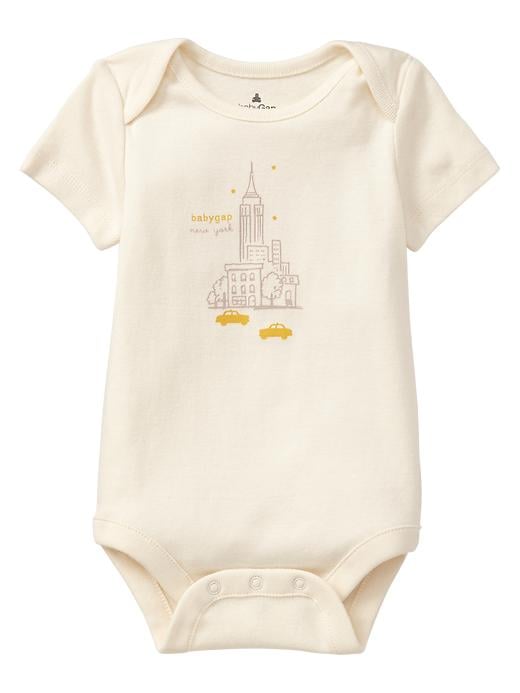 For the Big Apple babe, BabyGap's City Graphic Bodysuit [2] ($9, originally $13) adds personality without being gender specific. It's also available for your petite Parisian, Italian bambino, or little Londoner.
Angel Dear Chenille Hoodie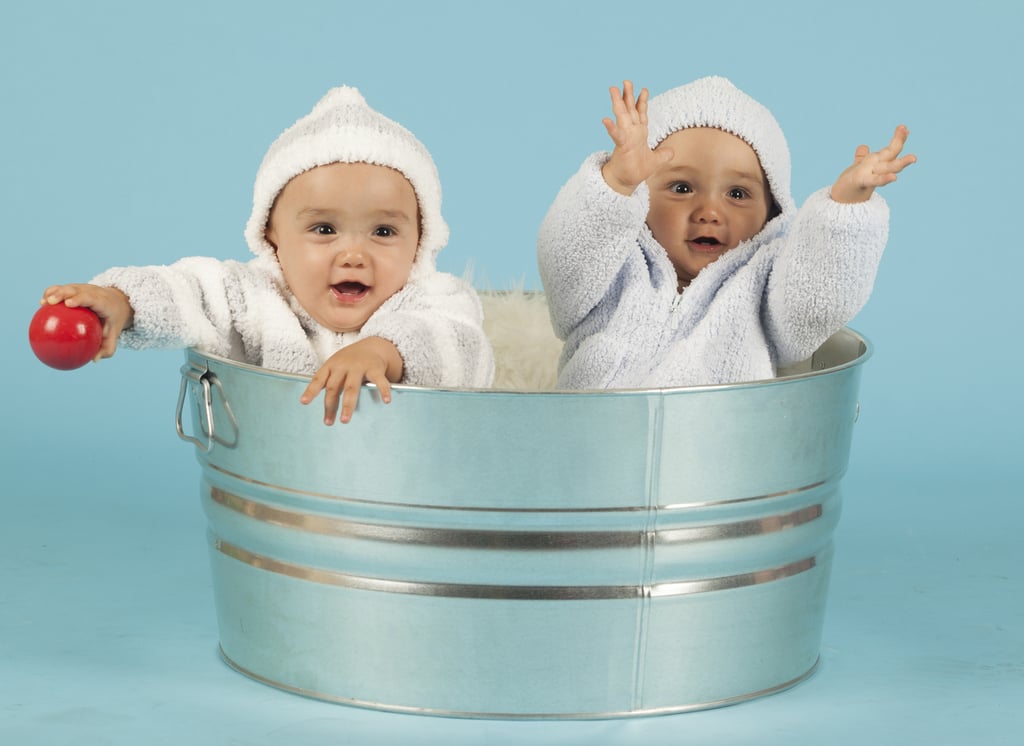 You have to feel Angel Dear's chenille Hoodies [3] ($36) to believe how soft they are — unbelievable!
J.Crew Baby Cashmere Sailor Stripe Sweater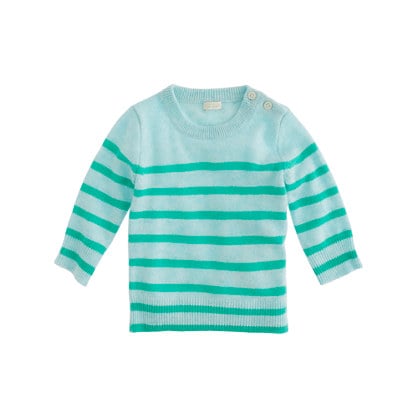 Splurge alert! It won't come cheap, but this cashmere sweater [4] ($145) from J.Crew Baby is guaranteed to make a mom-to-be's day.
Egg by Susan Lazar Cable Hoodie
This cable-knit hoodie [5] ($57, originally $68) from Egg by Susan Lazar is supercozy for chilly days and nights. Choose from soft ivory or light gray for a baby boy or girl.
Ralph Lauren Duck-Print Coverall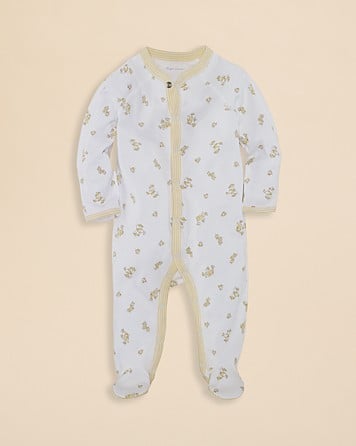 Sweet yellow duckies adorn this supersoft Ralph Lauren coverall [6] ($28) for a baby boy or girl-on-board!
BabyGap Organic Cloud Henley One-Piece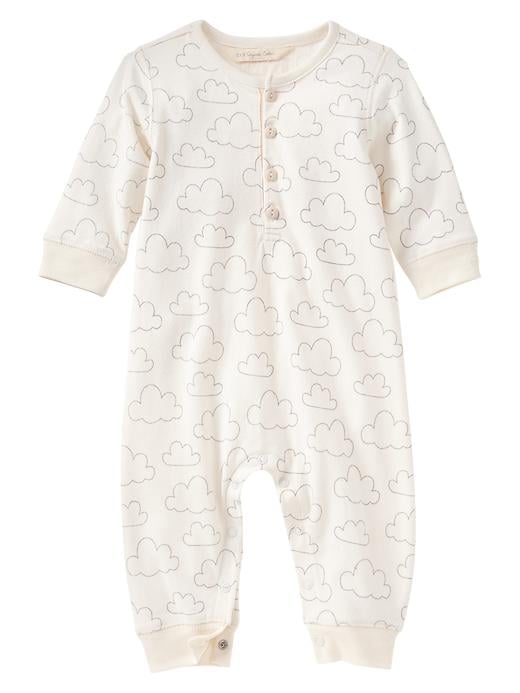 Proof that pink and blue aren't required to sweeten up your baby apparel, this Organic Cloud Henley One-Piece [7] ($24, originally $35) from BabyGap is anything but boring.
Kissy Kissy Essential Stripe Coverall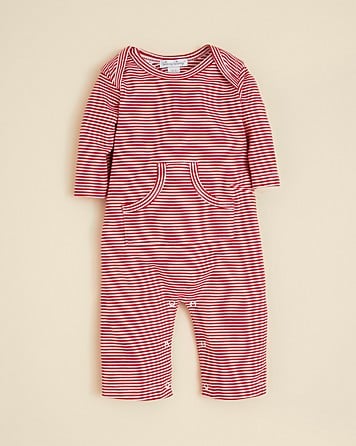 Red and white stripes aren't the first color combo you'd expect on an infant, but Kissy Kissy's coverall [8] ($38) is surprisingly subtle.
Angel Dear Essential Coverall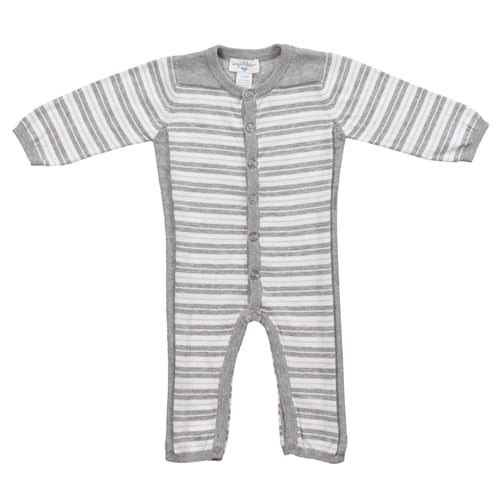 An ultralighweight striped coverall [9] ($54) from Angel Dear would suit either gender stylishly.
Oeuf NYC Deluxe Set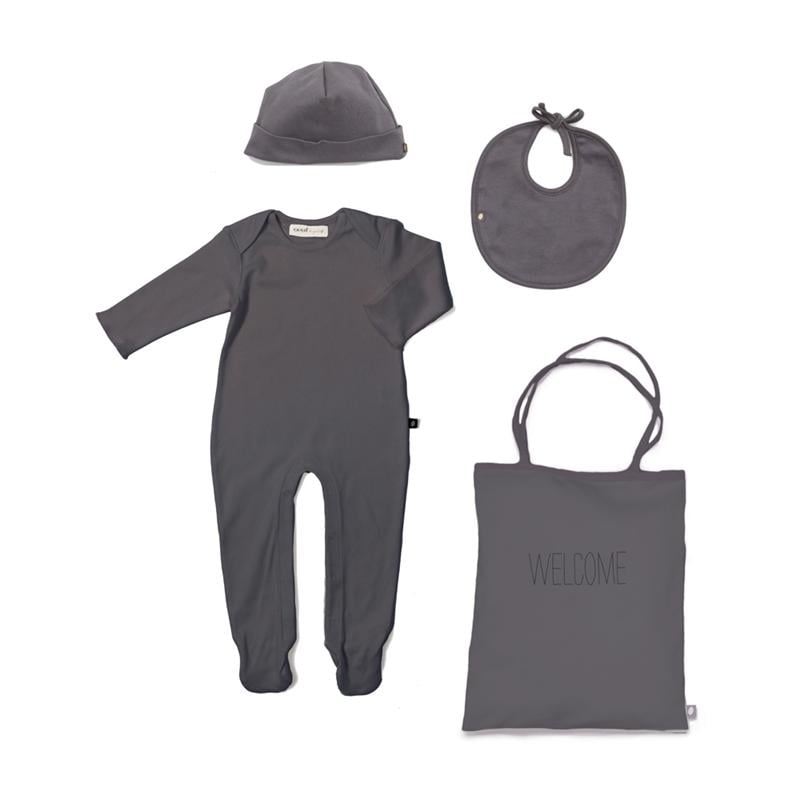 No one does sophisticated layettes the way Oeuf NYC does! Their deluxe organic layette set [10] ($140) in deep charcoal is equally appropriate for either gender.
J.Crew Baby Noe & Zoe One-Piece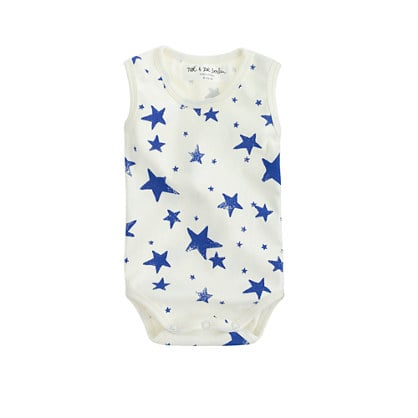 The bold star print on Noe & Zoe's sleeveless one-piece [11] ($40) would suit a Summer boy or girl with serious style!