Gender-Neutral Baby Shower Ideas
Is it a Boy or a Girl? 38 Gender-Neutral Shower Ideas For a Surprise Baby-on-Board!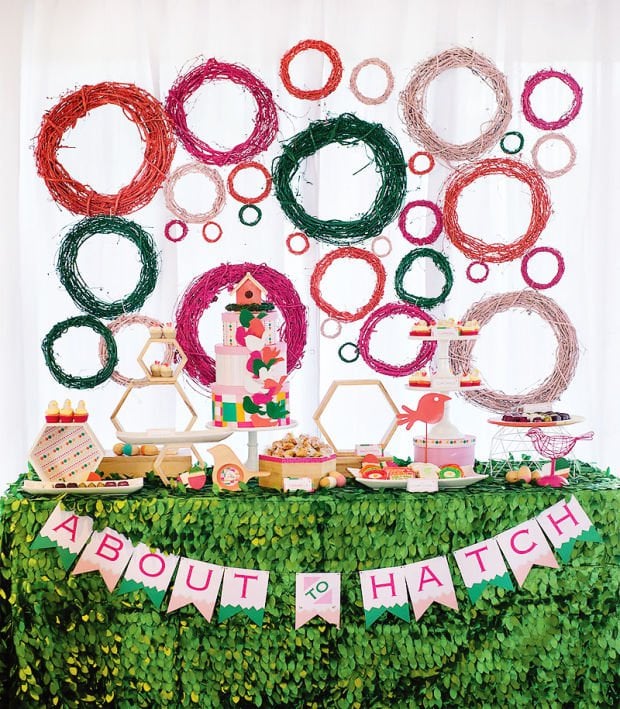 2
"About to Hatch" Baby Shower
What happens when you combine three major trends for a Spring baby shower? You get one memorable celebration! For this Spring party, Jenn Sbranti of Hostess With the Mostess worked with geometric elements, a bird motif, and colorblock decor to create an "About to Hatch" affair. See the details here.