Gender-Neutral Baby Shower Ideas
It's a Boy, or a Girl! 27 Shower Ideas For a Surprise Baby-on-Board!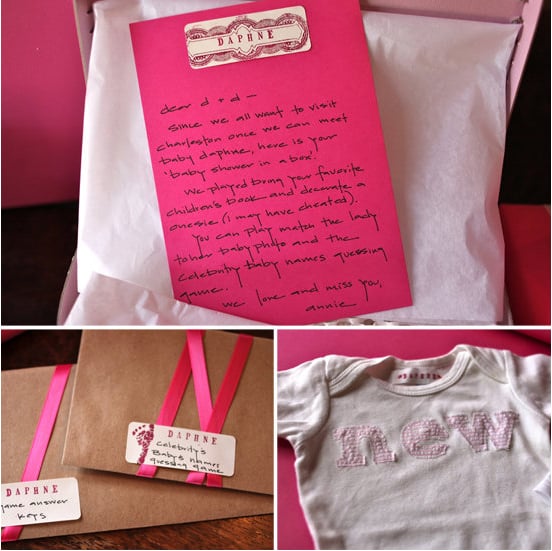 8
A Long-Distance Baby Shower
If hundreds of miles or expensive flights have ever kept you from celebrating a friend's special occasion, you're likely to love this Baby Shower in a Box concept as much as we do.