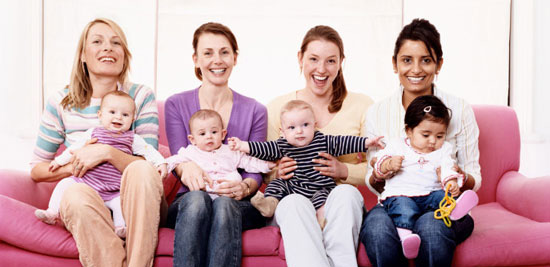 Are moms being spotlit more than before? Or are Gen X and Gen Y-ers, using their "with child status" to form Generation Mom?
Unlike most previous generations, many women spend a significant amount of time building their careers before venturing into the world of motherhood. They also to utilize their work skills in the home. Moms have written countless books about parenting styles and have invented new products designed to make their lives easier. In some circles, playdates have evolved into networking groups for like-minded ladies.
Have Gen X and Yers become Gen Mom-ers?
Don't forget to join our The Mommy Club over in our LilSugar Community to chat up the mom talk! Here's a detailed guide to posting questions or posts to groups if you are new to the PopSugar Community.