Your 4-year-old is quite the little kid now. She has favorite toys and characters and probably picked out what she wants for the holidays from the pile of catalogs that already arrived. That said, these fun finds — including arts and crafts projects, racing cars, and magnetic building tiles — are sure to be hits when your preschooler opens them!
Build-A-Bear Workshop Stuffing Station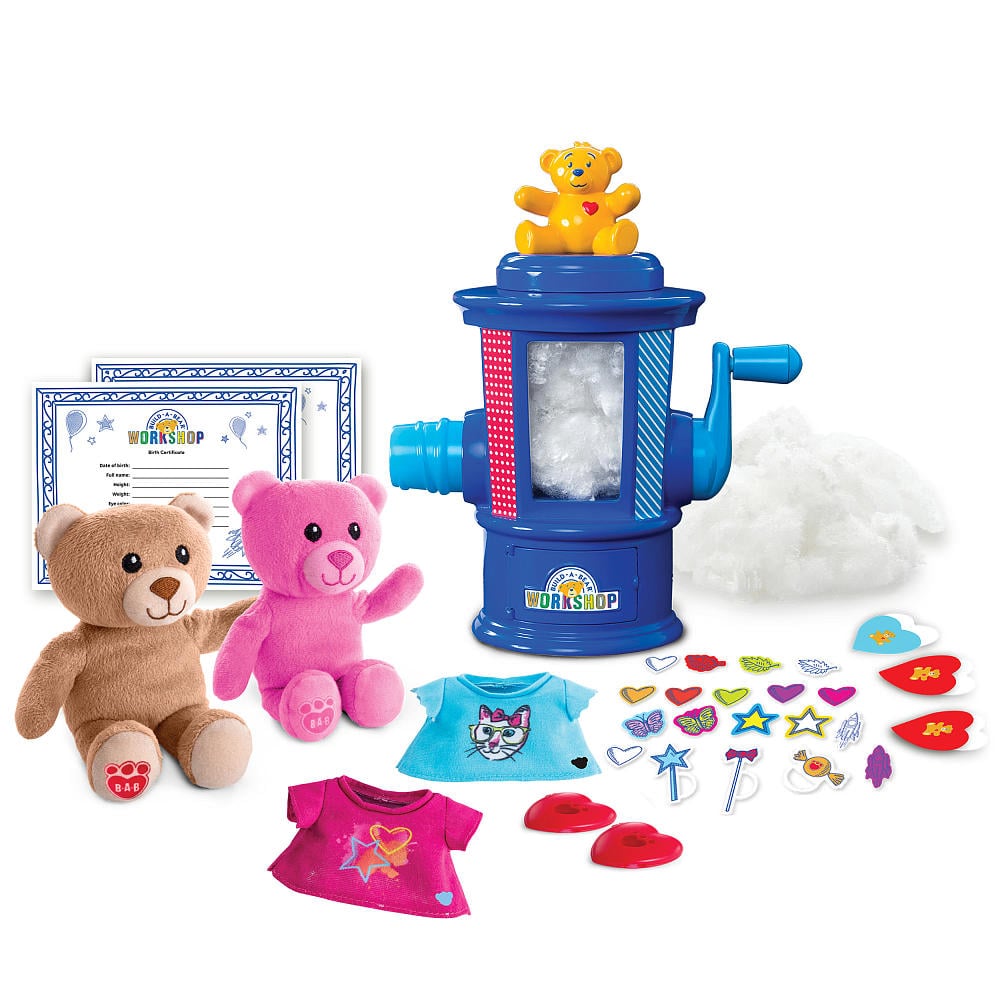 Bring the fun of going to the mall home with a Build-A-Bear Workshop Stuffing Station [1] ($30). With this exciting kit, kids can stuff and dress two furry friends without having to leave the house.
FurReal Friends Torch, My Blazin' Dragon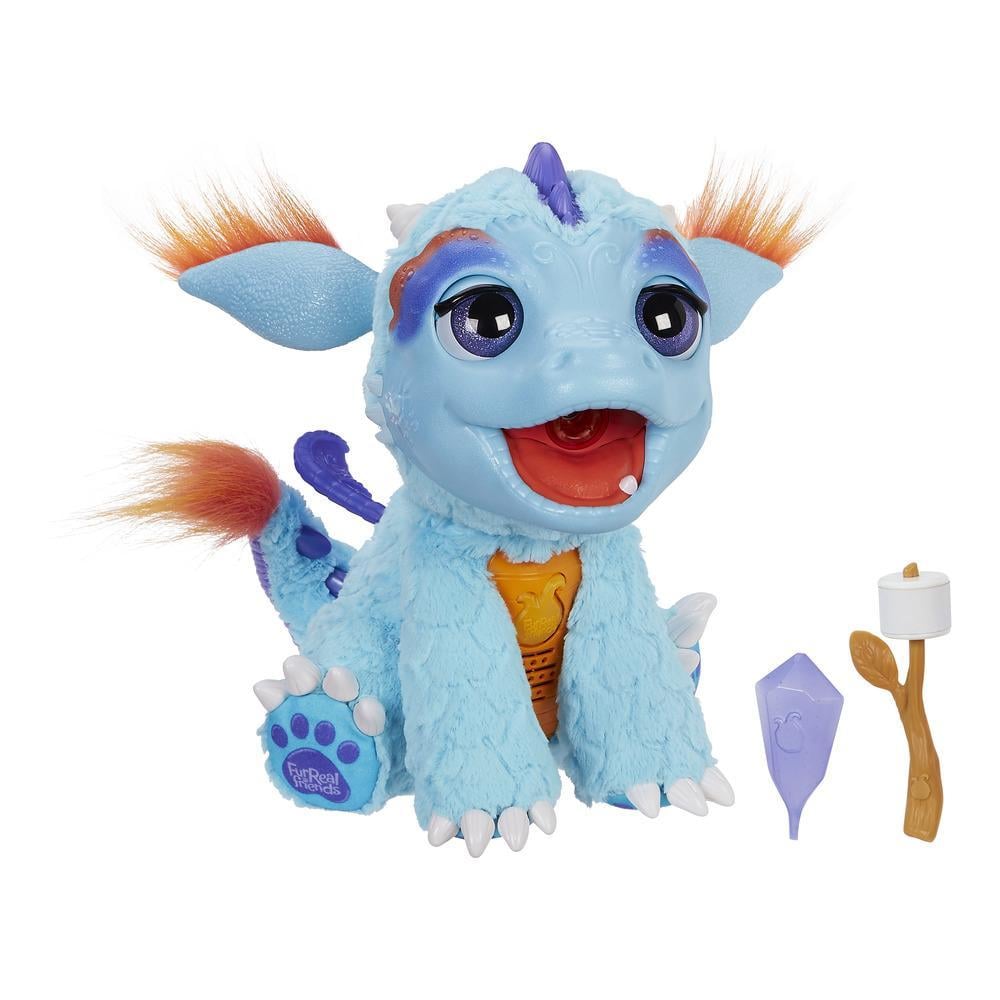 This insanely adorable dragon [2] ($80) is seriously smart. He responds to touch with more than 50 different sounds or movements and his treat even changes colors when you feed him.
Fisher-Price Think & Learn Code-a-pillar
Fisher-Price Think & Learn Code-a-pillar [3] ($50) gives preschoolers their earliest introduction to coding. Kids control how they want the caterpillar to move and watch as he follows their commands.
Fisher-Price Shimmer and Shine Magic Flying Carpet Toy
Nickelodeon's Shimmer and Shine show comes to life with the Fisher-Price Shimmer and Shine Magic Flying Carpet toy [4] ($38). The motorized flying carpet plays over 40 songs and phrases from the show, while swaying to create a real flying feel. The carpet can also float across the floor.
Stinky the Garbage Truck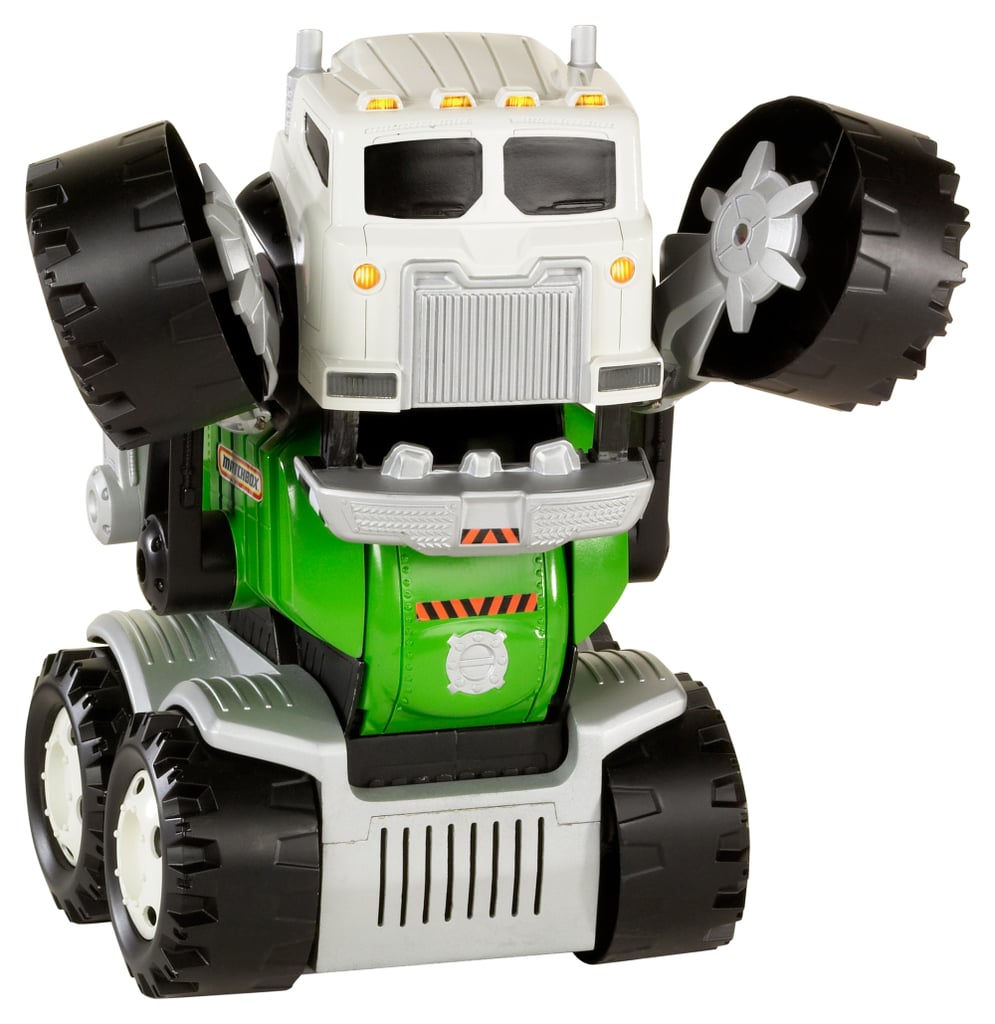 Stinky [5] ($60), though a smelly garbage truck, is an endearing interactive toy that eats toy cars and communicates to your child with over 80 sayings and three silly songs.
Trolls Hug Time Poppy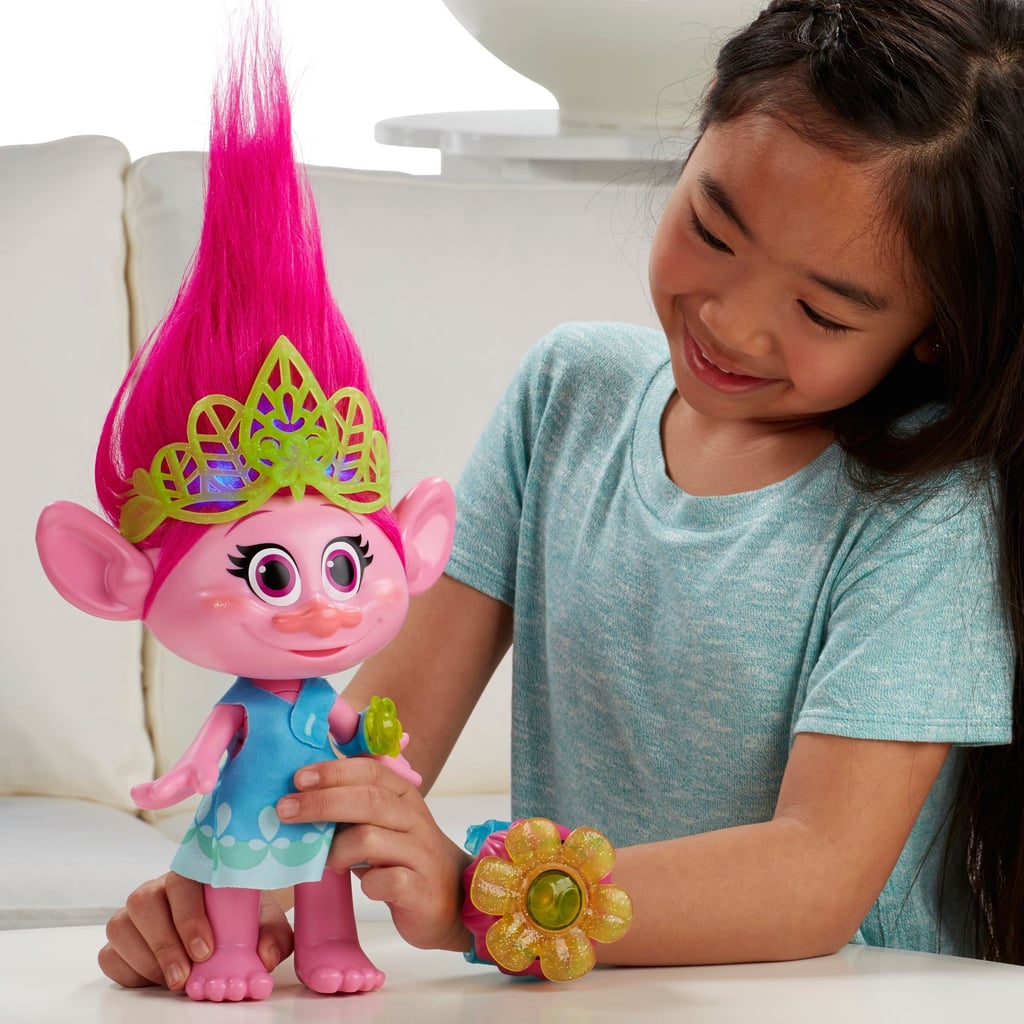 The star of the upcoming Trolls movie, Poppy (played by Anna Kendrick [6]) comes to life for little ones via the Hug Time Poppy doll [7] ($45, originally $50). Both tots and the doll wear matching watches that allow the two to "talk" to each other.
Disney Disney's Elena of Avalor Magical Scepter of Light

Little Elena of Avalor fans will be able to reenact their favorite scenes with their very own magical scepter [8]($30).
Zing Wet Head Water Roulette Game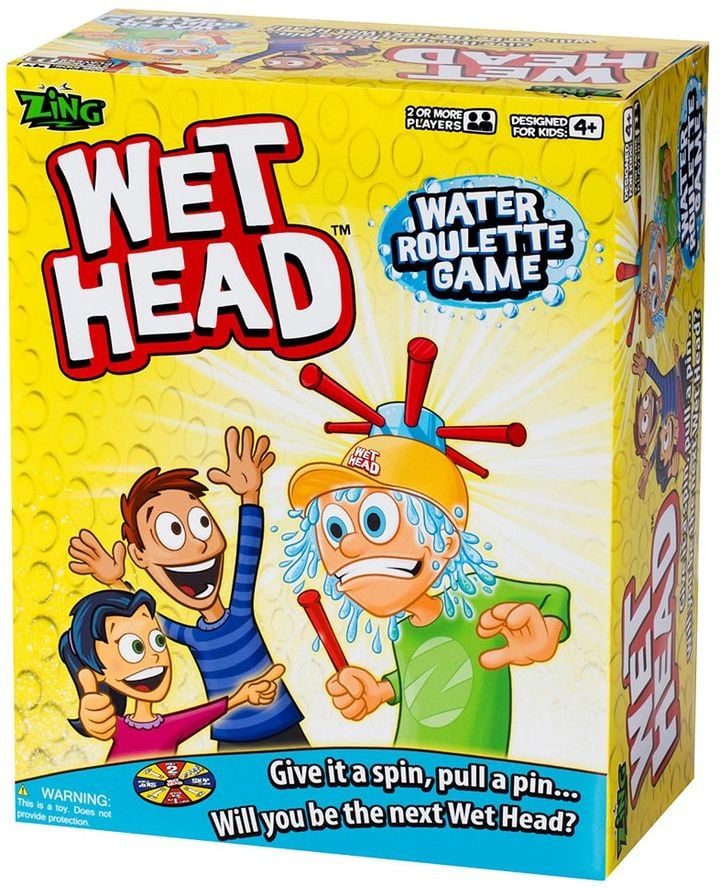 Everyone can get in on the fun of trying to win the wet head challenge while playing this family-friendly roulette game [9] ($29).
Magna Tiles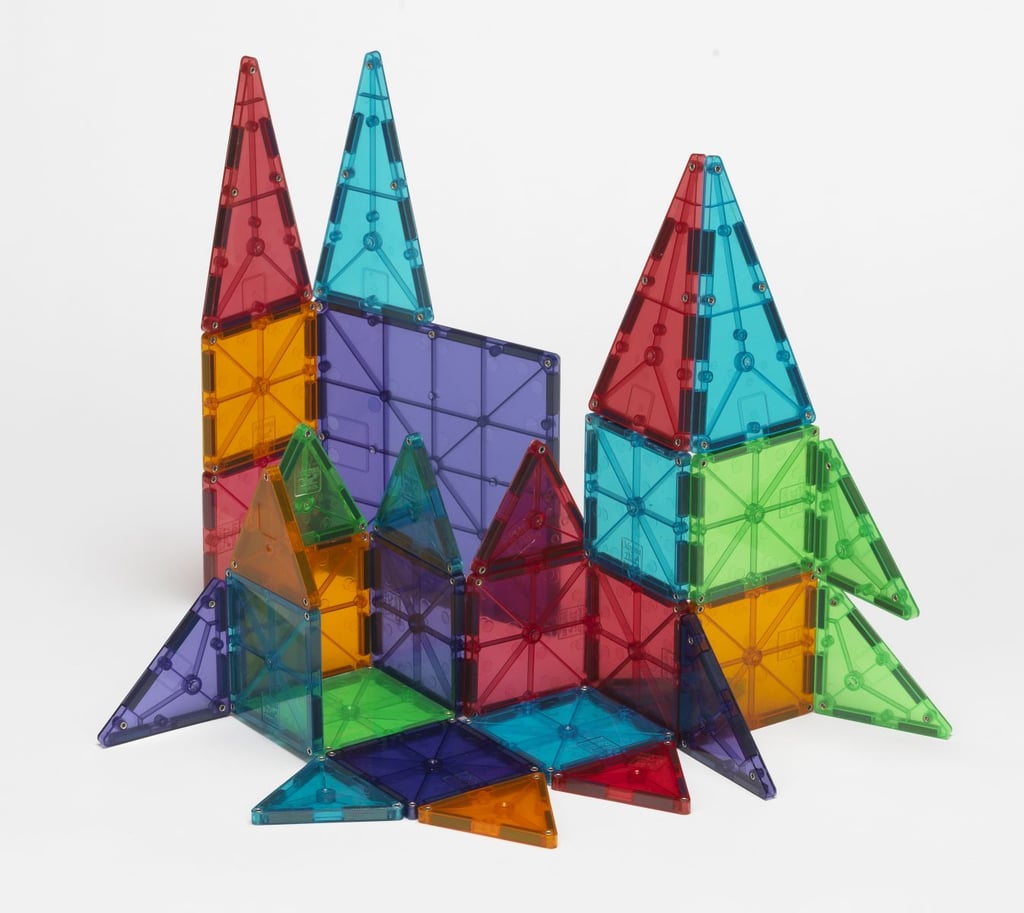 Magna Tiles [10] ($59 for 32-piece set) allow tots to build up and out with pieces that feature magnets on every side.
Hot Wheels Ultimate Auto Garage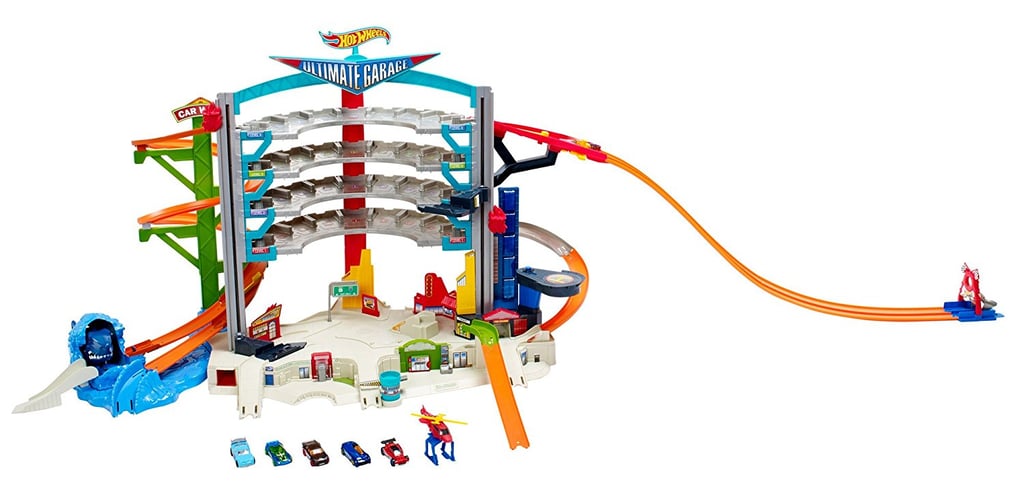 Think of this as the Barbie Dreamhouse for cars. The Hot Wheels Ultimate Auto Garage [11] ($79) not only stores 36 cars, it has spirals, tracks, and a gas station for play, too — not to mention a helicopter that comes with the set!
Frozen MP3 Microphone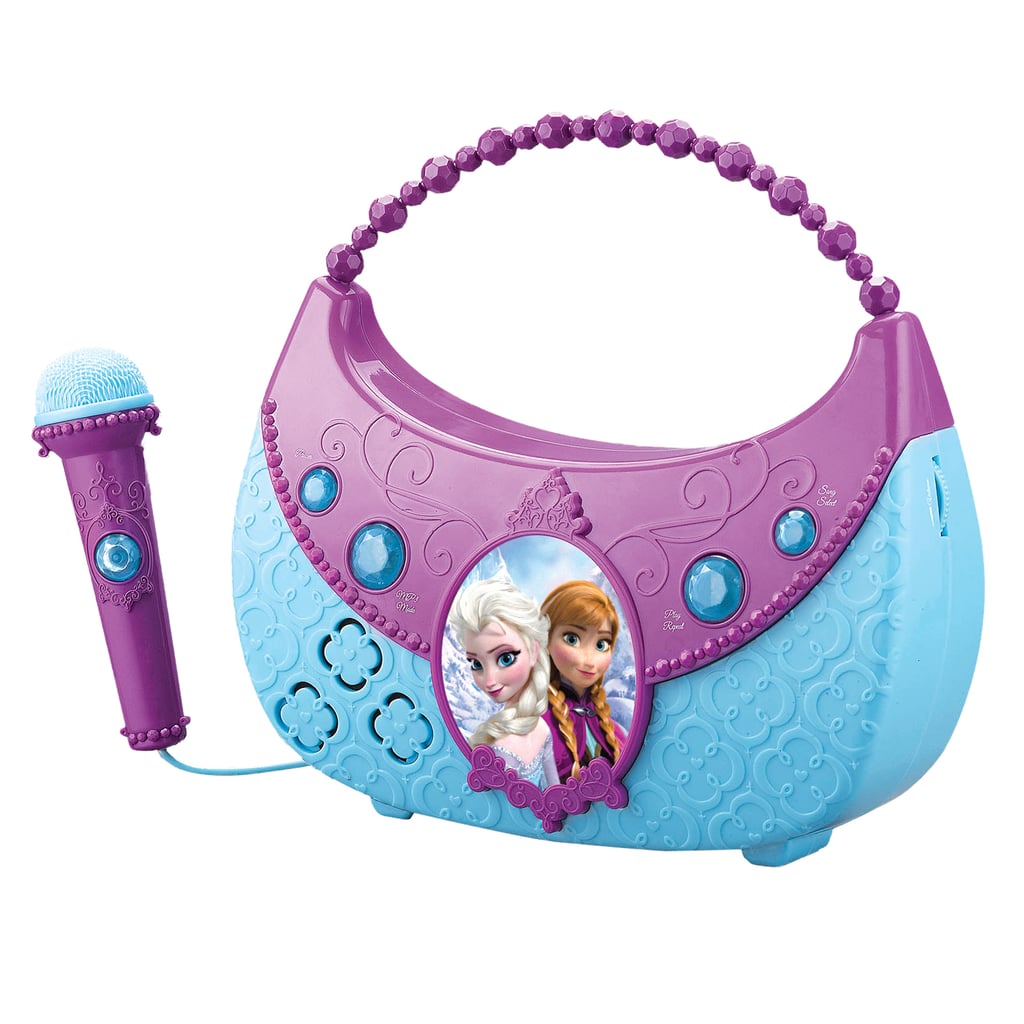 She'll be crooning out "Let It Go" regardless, so why not give her center stage? The Frozen Boom Box [12] ($23) serves as a real, functioning mic, comes preloaded with music from the movie, and can connect to any MP3 player.
Princess Belle Musical Tea Party Cart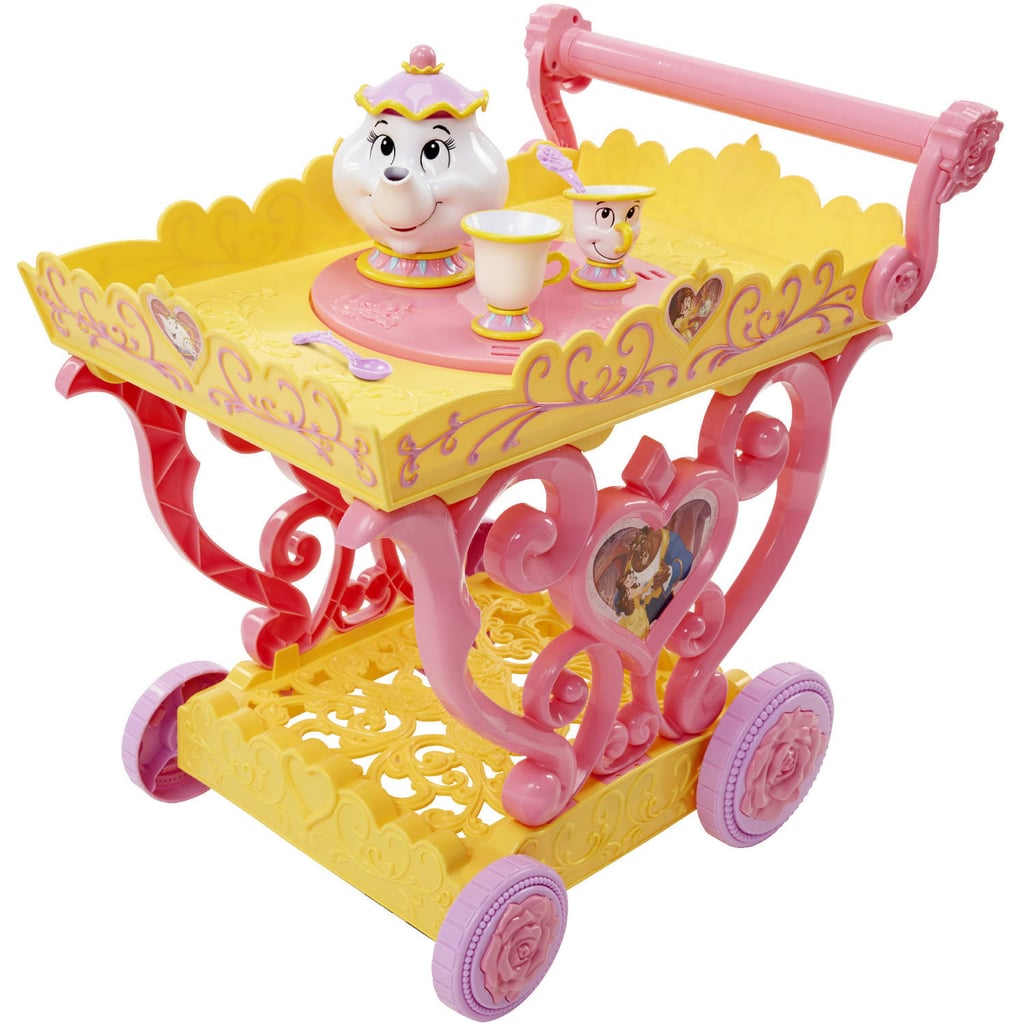 Jakks Pacific's Mrs. Potts and Chip — from Beauty and the Beast — get a fun upgrade with the Disney Princess Belle Musical Tea Party Cart [13] ($48). As the cart is pushed, the teapot and cup spin and play "Be Our Guest."
Lego Duplo Disney Mickey and Friends Beach House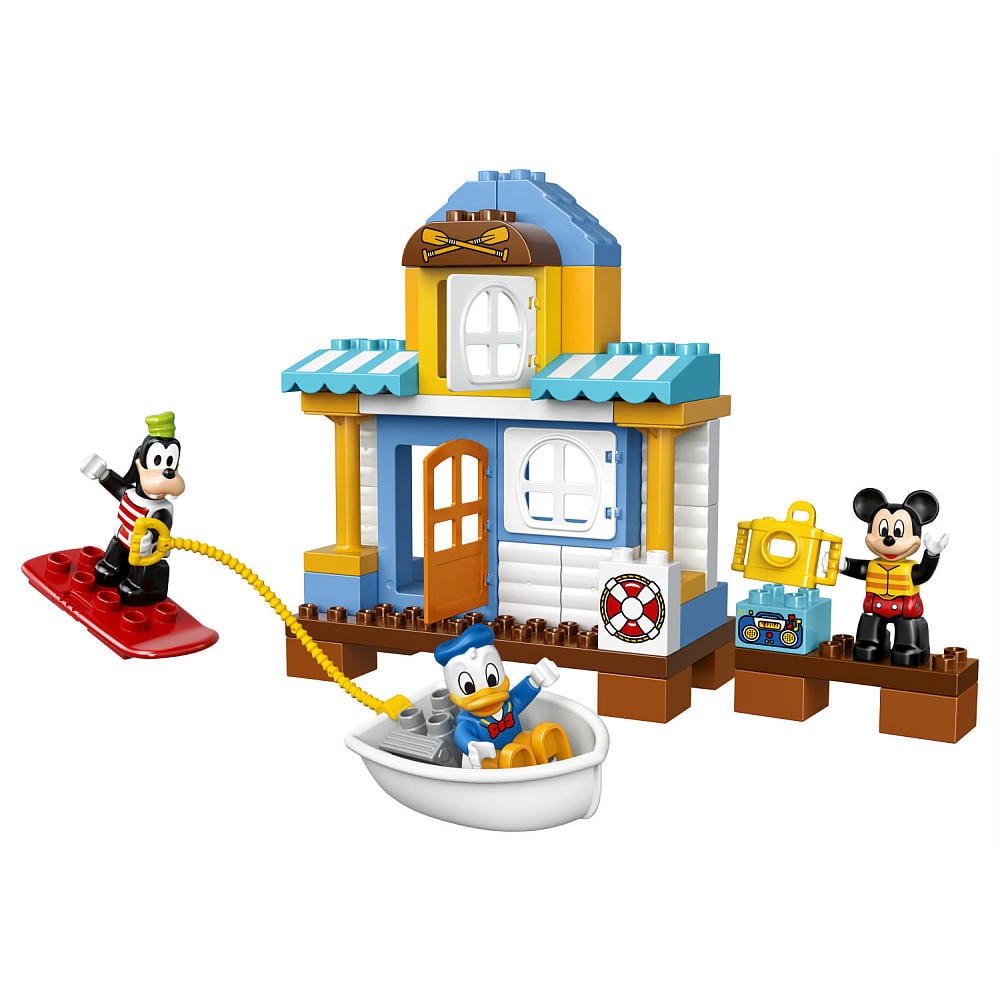 The Mickey and Friends Beach House [14] ($28, originally $35) is the newest addition to Lego's Mickey Mouse Clubhouse line, and considering Mickey's newest digs and Goofy's wakeboard skills, everyone will want to come over for some fun in the sun!
Feltman Brothers Emma Doll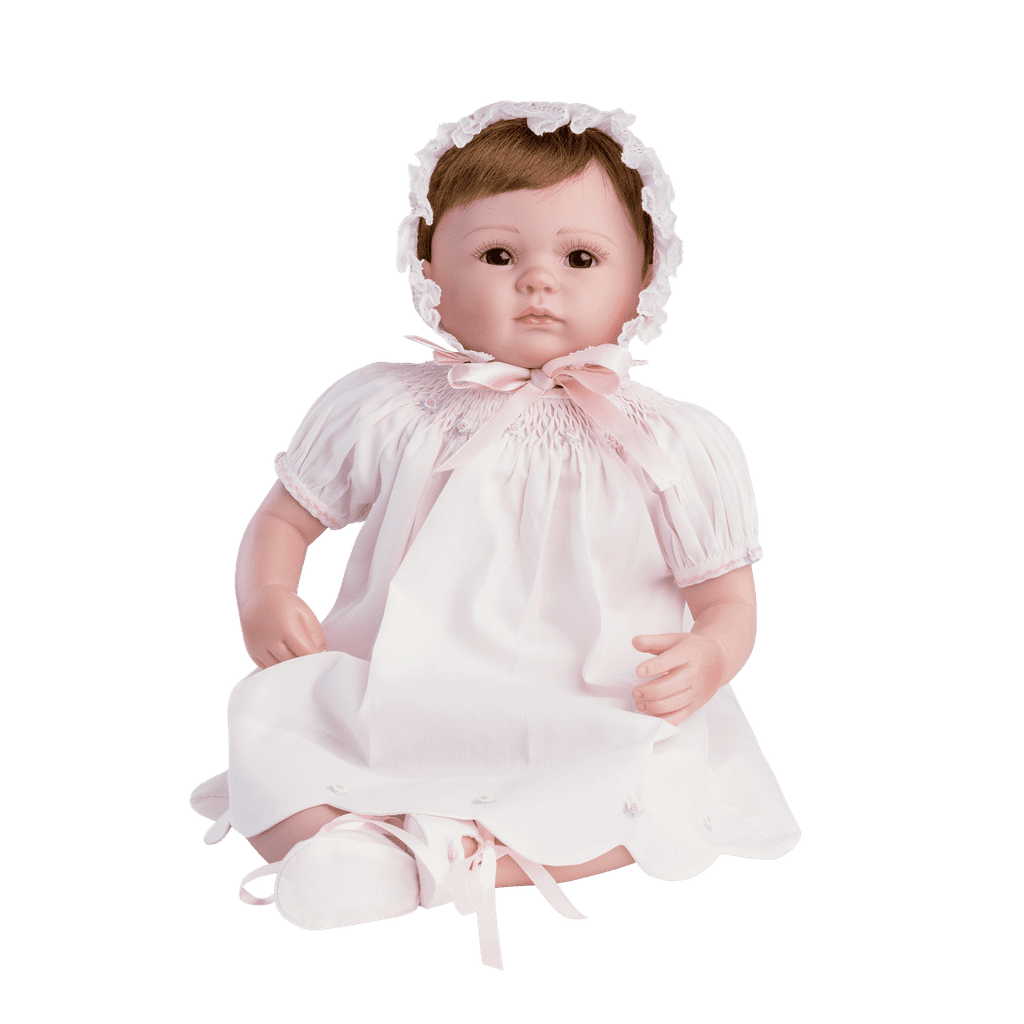 For 100 years, Feltman Brothers has created heirloom dolls [15] ($149) that your little one will cherish now just as much as she will when she's older.
PAW Patrol Lookout Play Set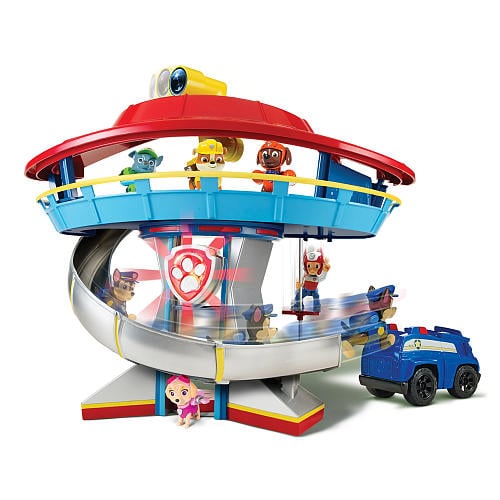 For tots who make tuning into Nick Jr.'s PAW Patrol a habit, the Lookout Play Set [16] ($65, originally $70) is an interactive playtime take on the canine crew's HQ.
Disney's Elena of Avalor Royal Gown Doll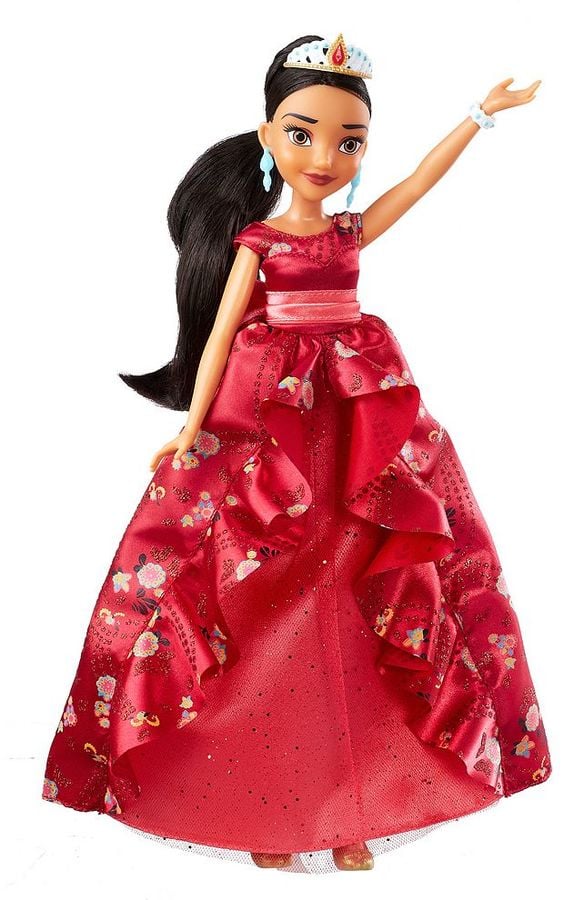 An Elena of Avalor Doll [17] ($33) dressed for the royal ball comes complete with a glittery dress, tiara, bracelet, and removable shoes.
Barbie Hello Dreamhouse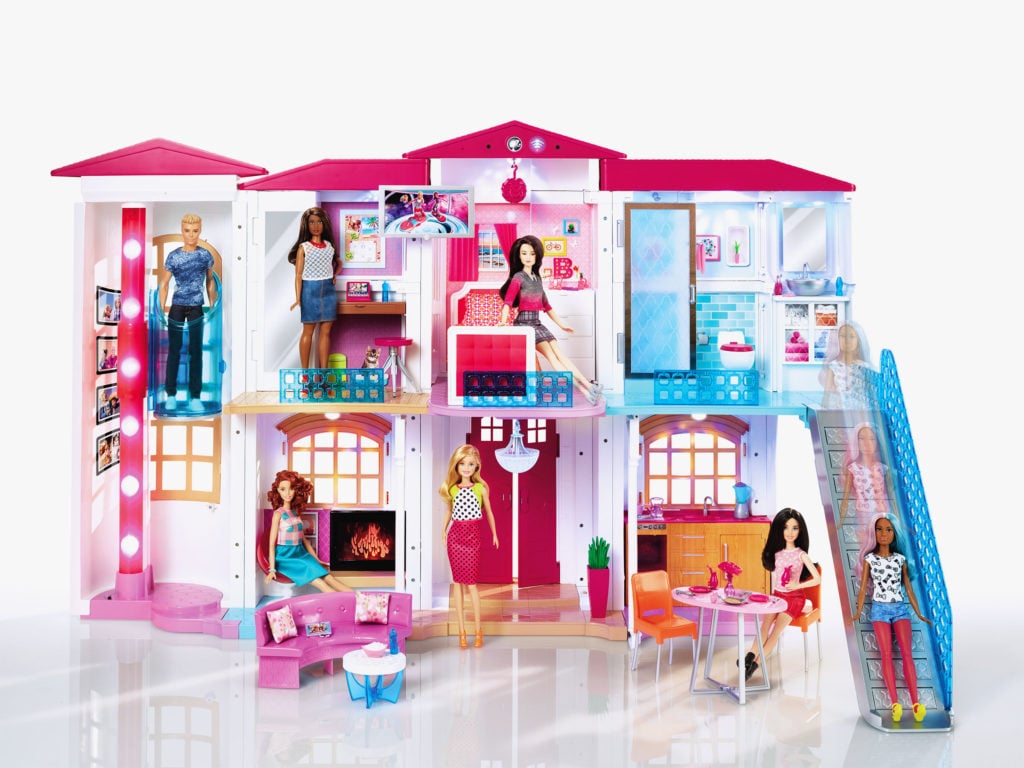 The new Barbie Hello Dreamhouse [18] ($300) is a "smart" house that can communicate and interact with your child depending on the way they want to play. It features four modes of play — including a superfun dance party mode — and like all the Dream Houses past, it will provide hours and hours of imaginative fun.
22-Piece Tegu Magnetic Wooden Block Set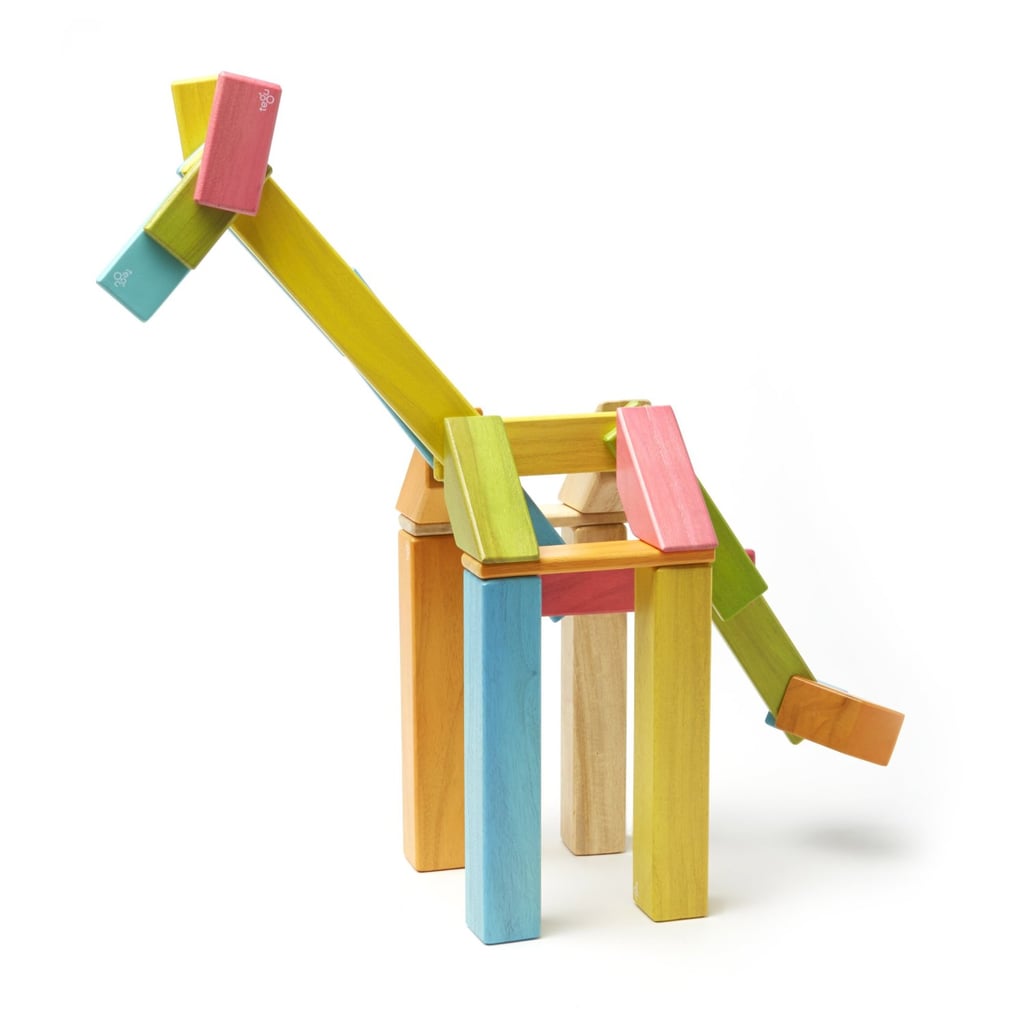 Tegu's magnetic wooden pieces make building more fun than ever. The 22-Piece Tegu Magnetic Wooden Block Set [19] ($62) comes with a variety of pieces in a number of different sizes, as well as wheels for creating the ultimate vehicles.
Frozen Olaf Snow Cone Maker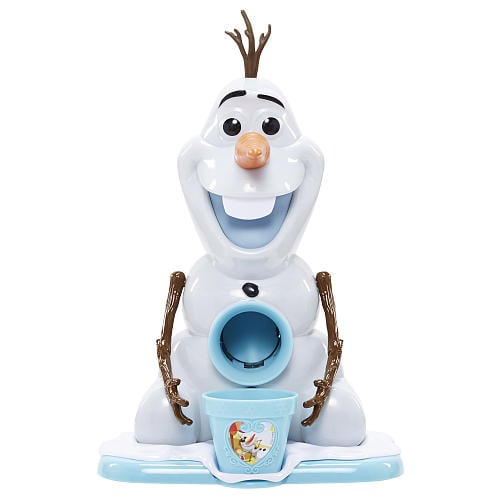 It's only appropriate that an Olaf Snow Cone Maker [20] ($30, originally $33) exists, isn't it?! No batteries required, this takes some good old-fashioned elbow grease to crank out your icy treats.
Robot Turtles Game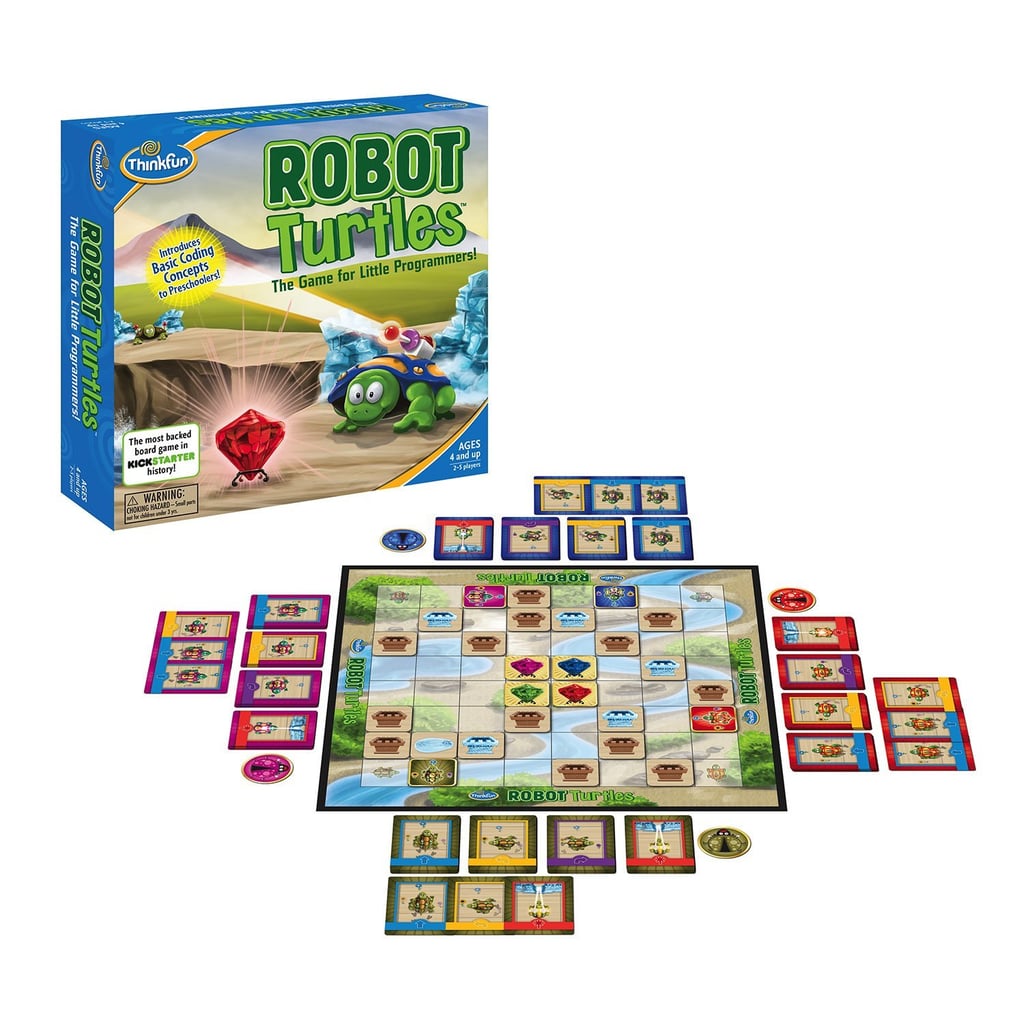 Think your preschooler is too young to learn basic coding? Think again! Robot Turtles [21] ($19) has kids moving turtles across the game board in search of their matching jewel — to do so, they use basic programming commands, teaching them without them ever realizing it.
Teenage Mutant Ninja Turtles 42 Inch Tall Secret Sewer Lair Playset with Sound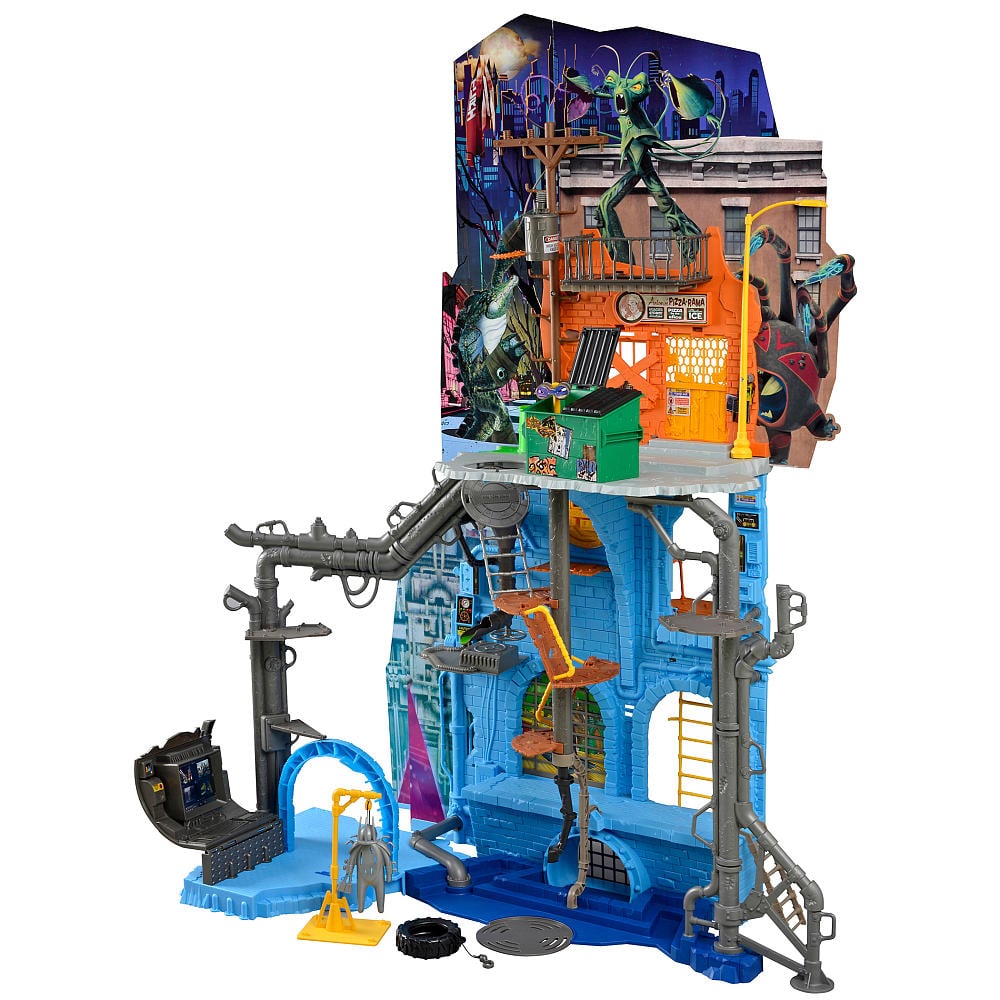 The Teenage Mutant Ninja Turtles are back with a vengeance, and this Secret Sewer Lair Playset [22] ($100, originally $130) is the perfect toy for a new fan. Probably taller than they are, the playset has everything kids need for pretend play with their favorite characters.
Janod Grow-with-Me Tool Bench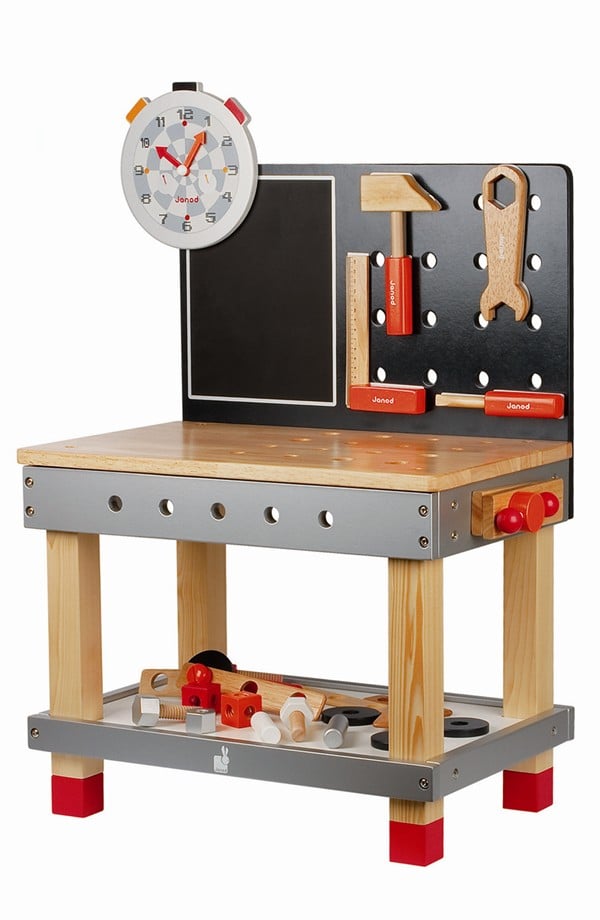 Set your little one up for some superconstructive fun with Janod's Grow-with-Me Tool Bench [23] ($130). The wooden set includes every tool tots will need and is magnetic — meaning a smaller chance of lost pieces!
Gobblet Gobblers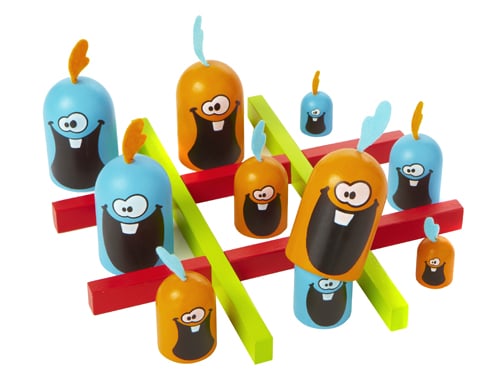 Blue Orange's wooden toys not only help the earth (it plants two trees for every toy sold), but games like Gobblet Gobblers [24] ($33) also help teach memory and strategy skills for young learners.
Furreal Friends Starlily Unicorn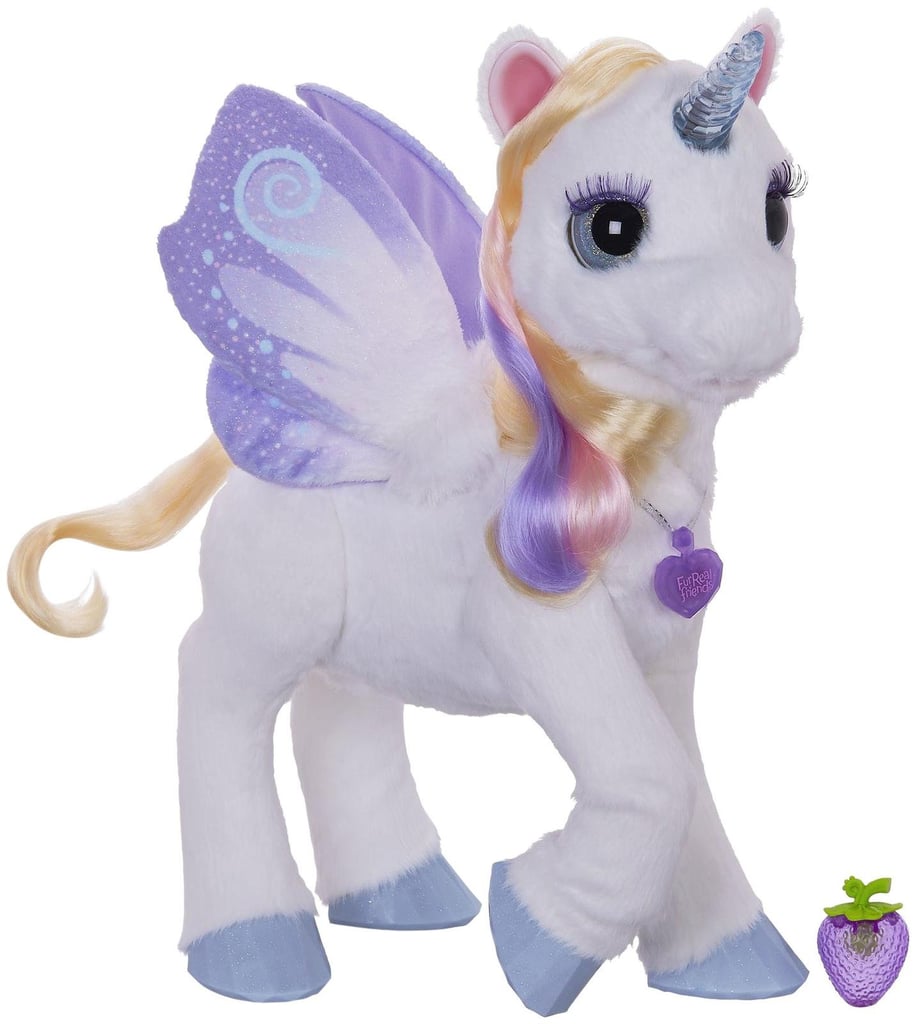 Your little one's dream of having a real, live unicorn can almost come true with the Furreal Friends Starlily Unicorn [25] ($107, originally $120). The unicorn responds to touch on its horn and chin and comes with a special strawberry that it likes to eat.
B Toys Symphony in B Orchestra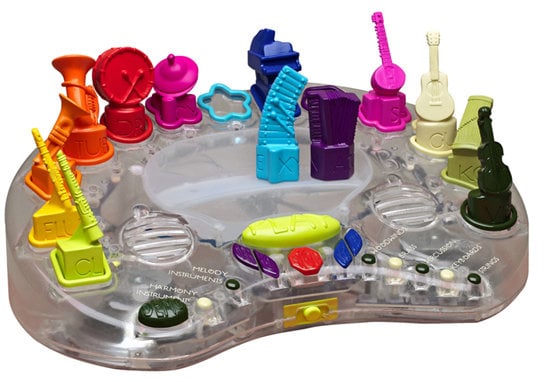 A virtual orchestra pit, B. Toys' Symphony in B [26] ($40) is preprogrammed with 15 songs and symphonies. It comes with 13 instruments that can be added one at a time to the "stage" to actually create the music. So if the tuba, piano, and violin are on stage, the song sounds different than it does if the sitar, cymbals, and clarinet are there.
Disney Princess Play N Carry Castle Doll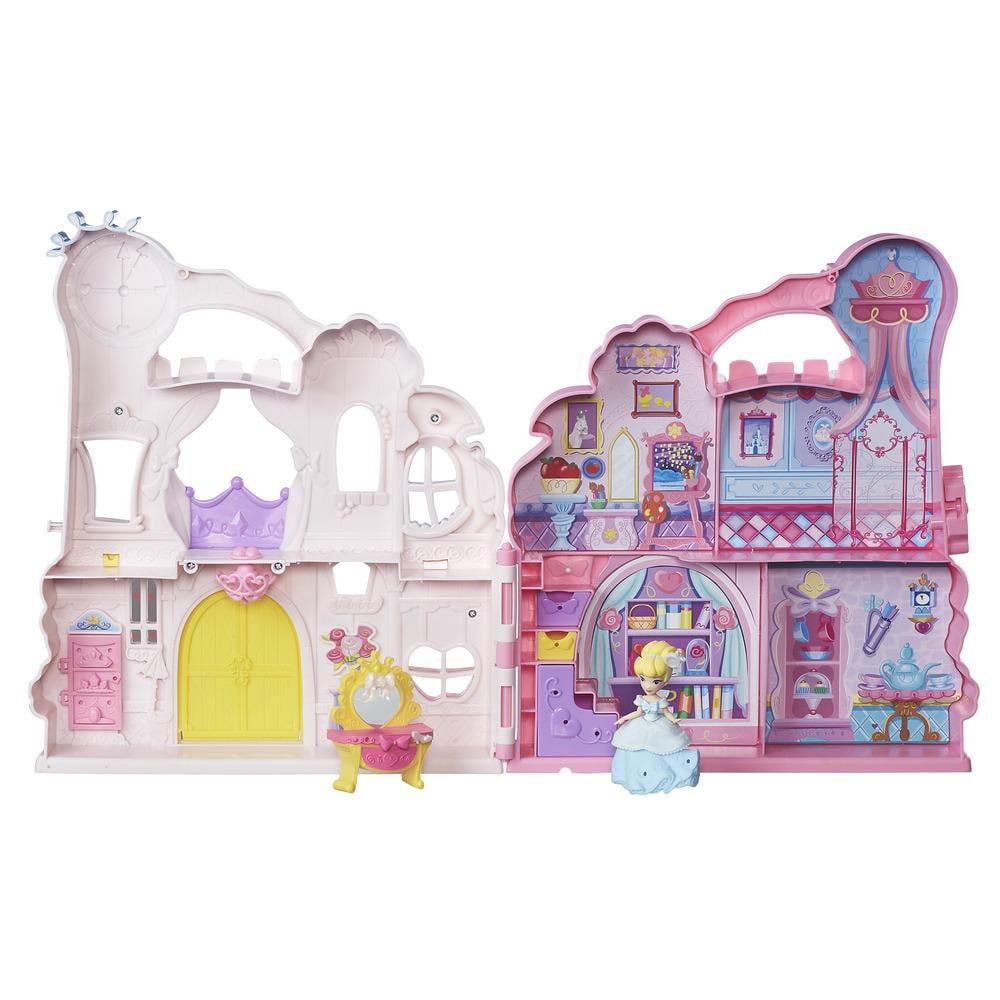 Bring the fun of enchanting stories wherever you go and then pack it all away for an easy cleanup with Disney Princess Play N Carry Castle Doll [27] ($31).
Gooey Louie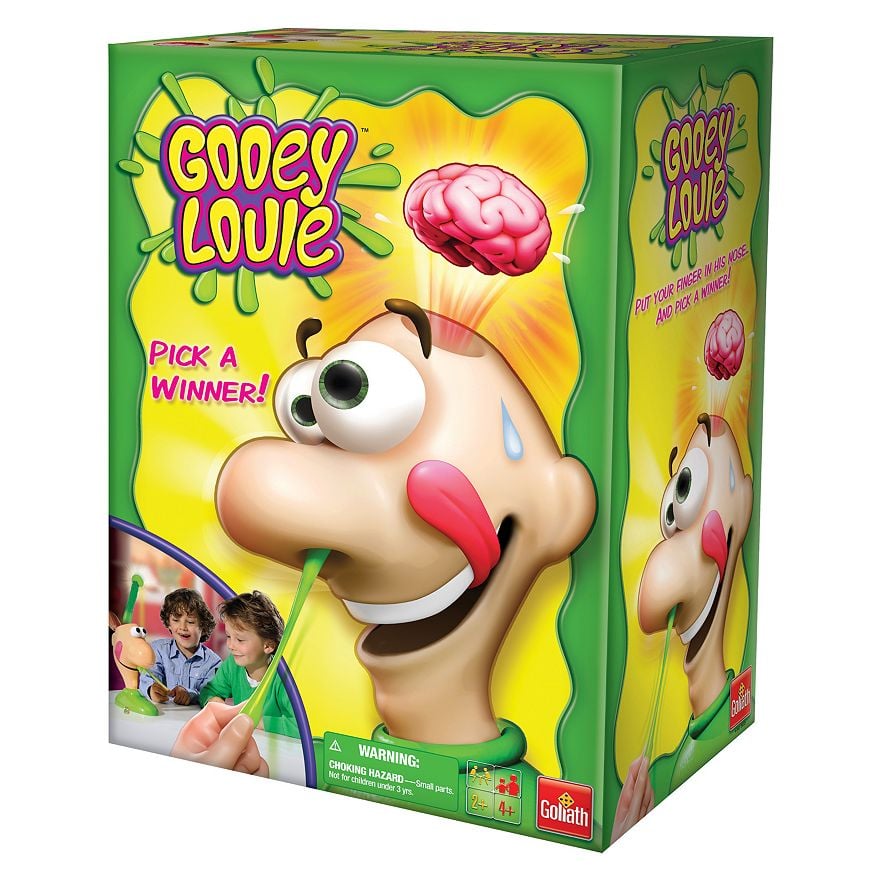 File this one under gross toys that kids love and parents just cringe at. Gooey Louie [28] ($38) has kids pick things out of Louie's nose in hopes of finding the right object. If the wrong one's picked, Louie goes a bit crazy!
Elena of Avalor Storytime Guitar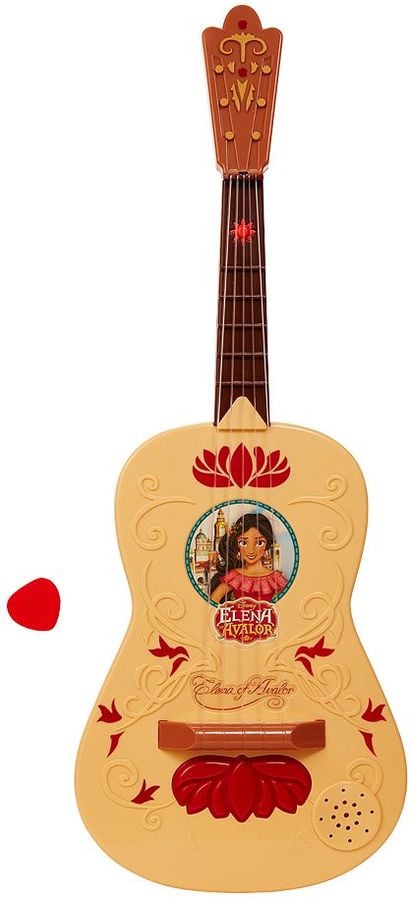 The Elena of Avalor Storytime Guitar [29] ($36, originally $45) will help turn your little princess into her favorite character.
The Land of Nod My Great Beanbag Toss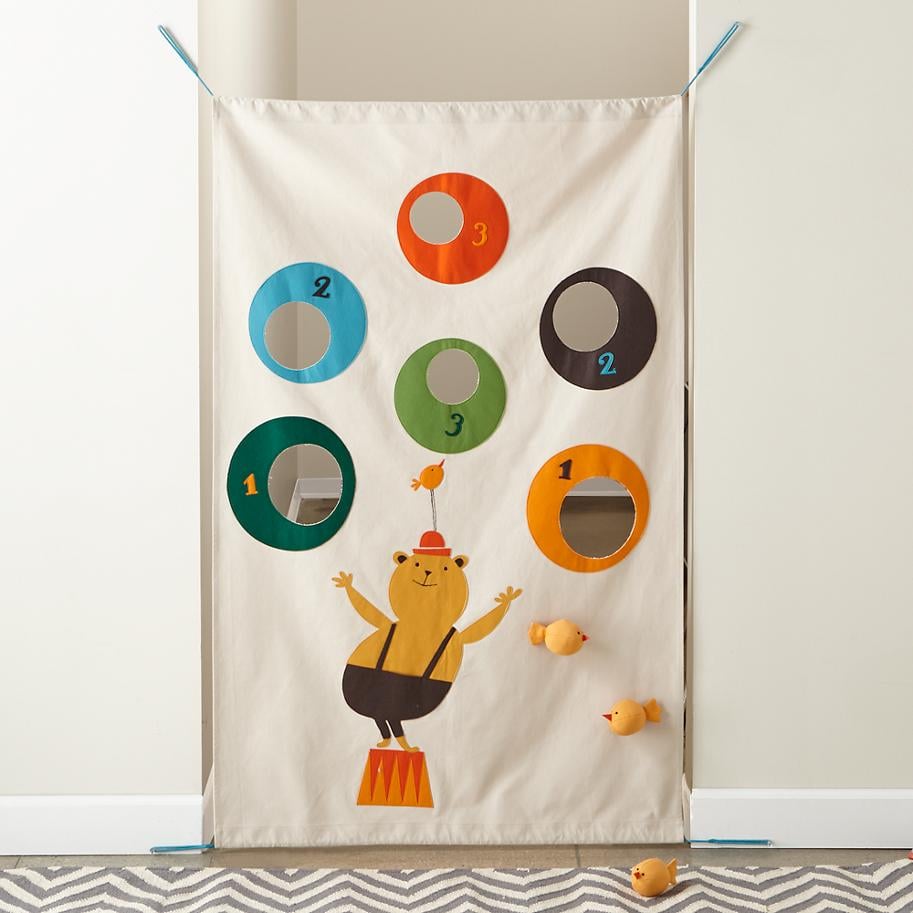 This adorable beanbag toss [30] ($39) was designed by artist Bianca Gómez exclusively for The Land of Nod. It comes with three beanbag birds and is easy to set up (and take down) in any doorway.
Matchbox Treasure Tracker Metal Detector Truck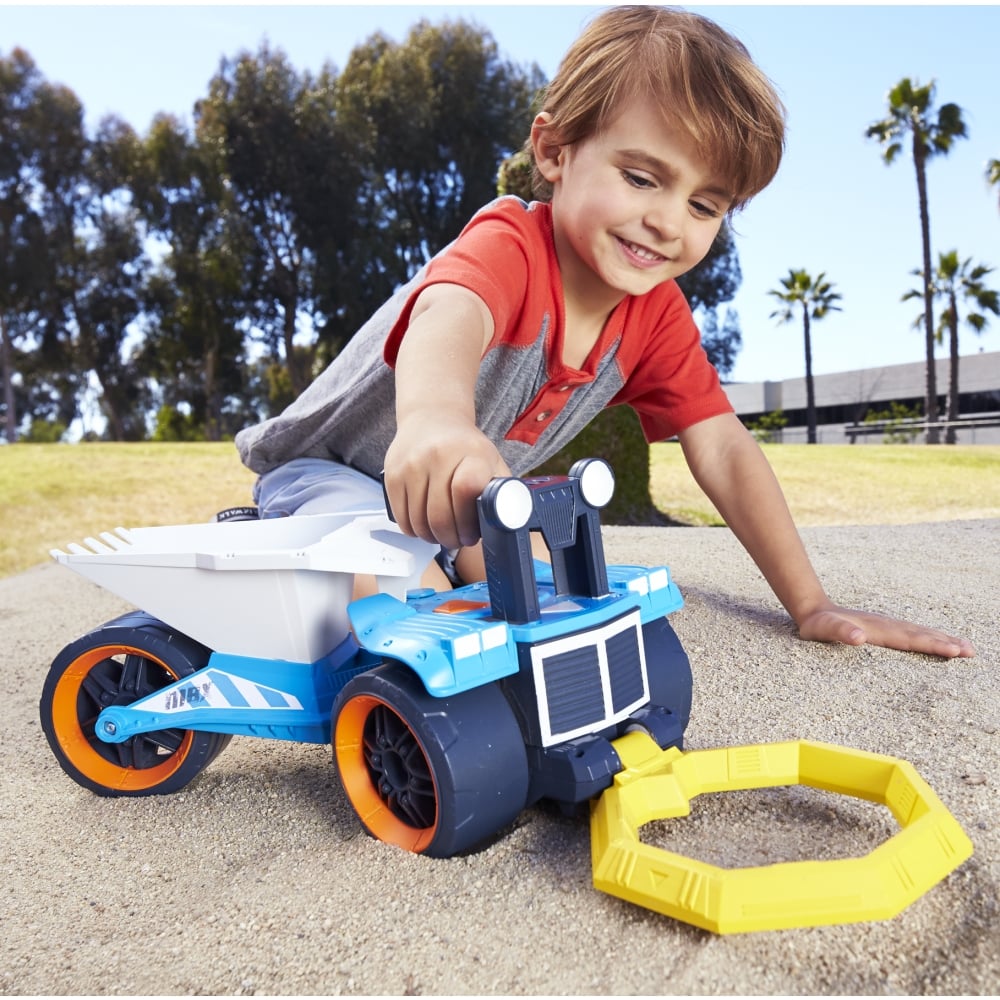 You child will be put to work with the new Matchbox Treasure Tracker Metal Detector Truck [31] ($31, originally $40). A real working metal detector, the truck is just waiting to alert it's owner that it's found some treasure in the sand box!
Betty Spaghetty Doll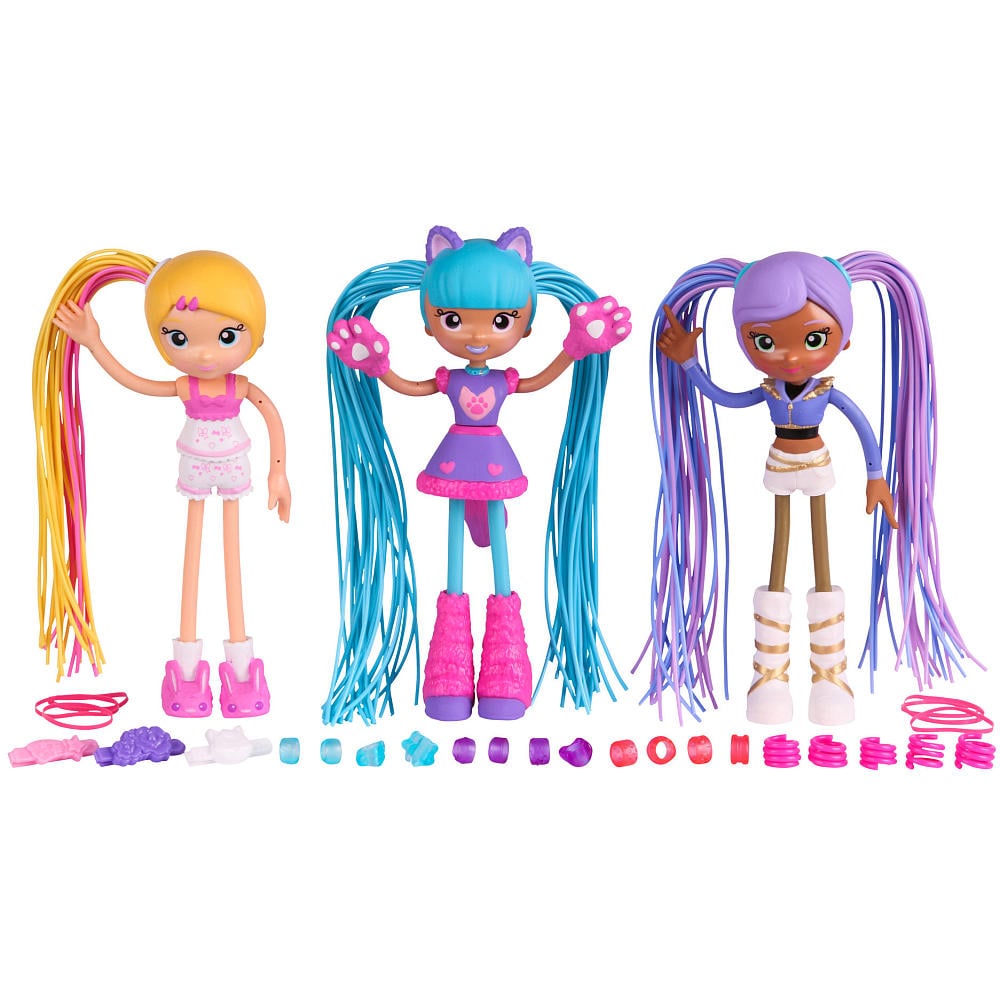 This mix and match "constructible" doll [32] ($13) makes changing up Betty Spaghetty's hair and clothes easy for your little one, especially if they have limited dexterity.
Star Wars Episode 7 Remote Control BB-8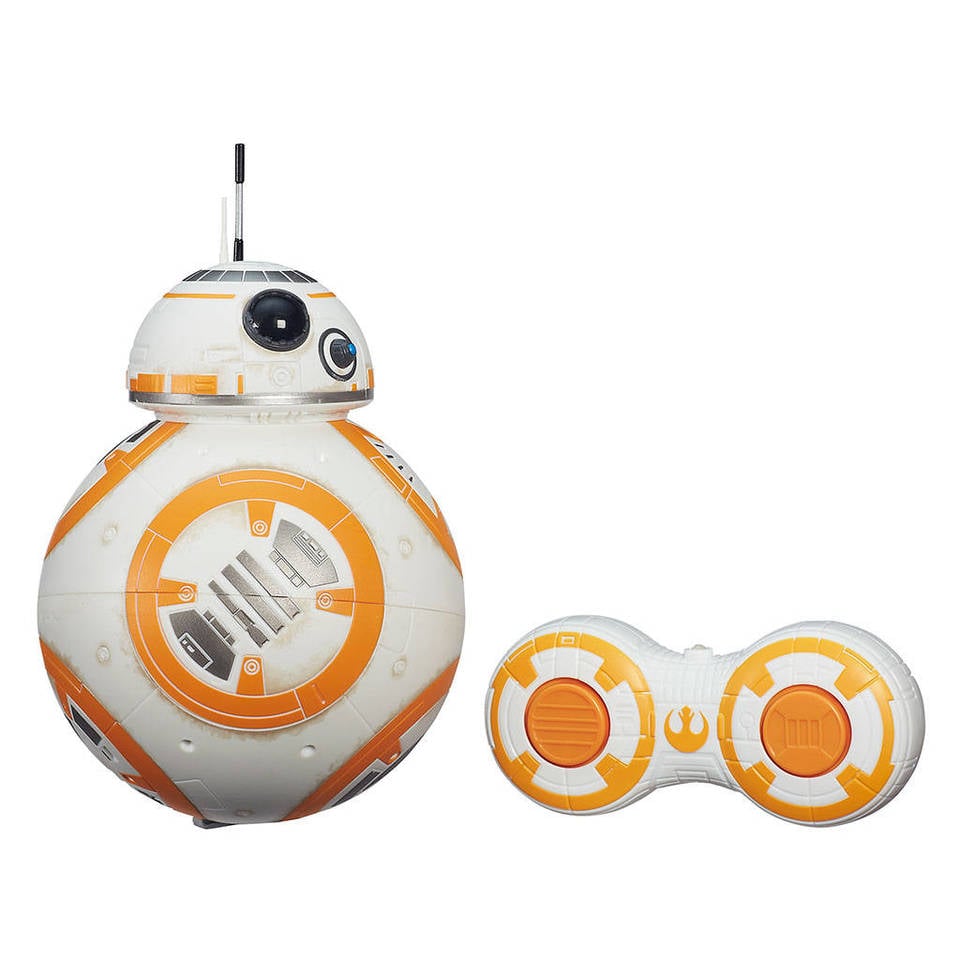 The hottest movie of the year has a boatload of toys for kids of all ages. The remote control BB-8 [33] ($59, originally $80) is perfectly sized for little hands and makes movie-influenced sounds as it moves.
Disney Frozen Little Kingdom Elsa's Magical Rising Castle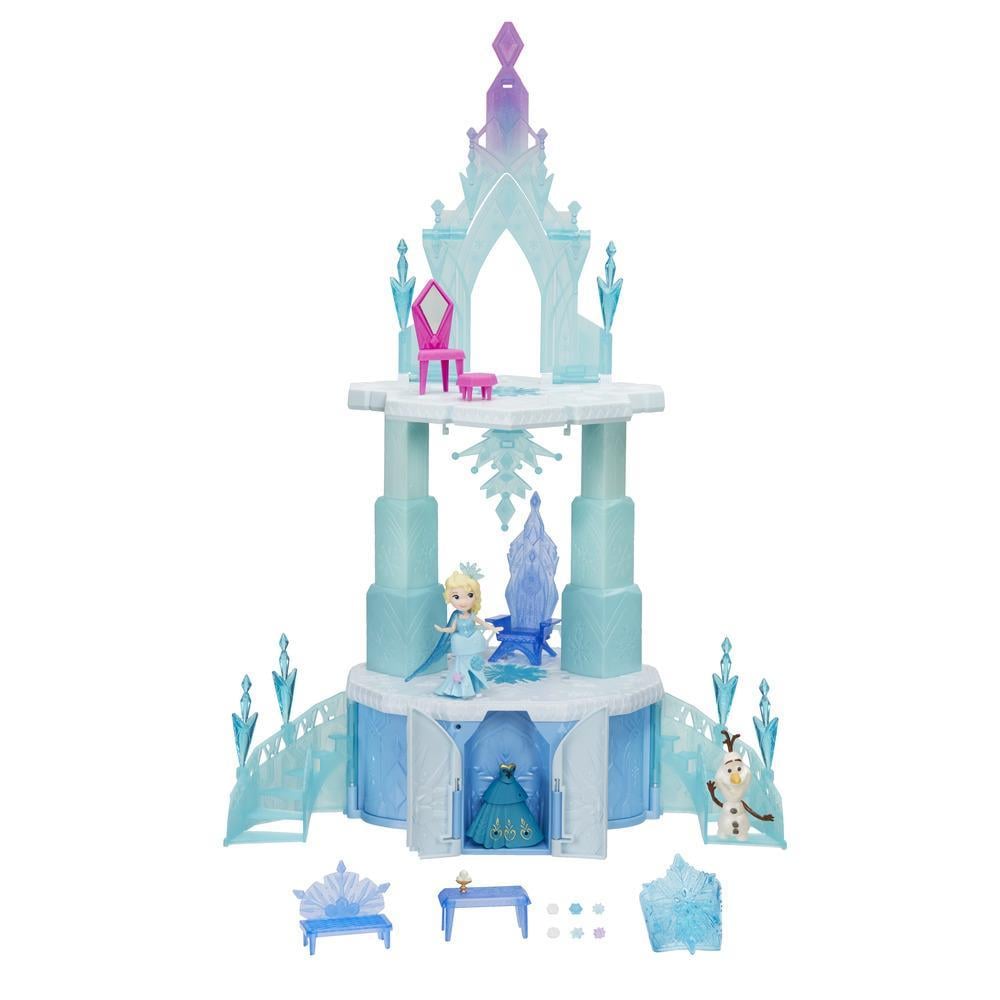 Just like Elsa in Frozen, your little one can soon wave their hands and watch their ice castle rise a full 20-inches before them. Yup, using magic, the castle [34] ($59, originally $80) actually rises.
Paw Patrol Paw Patroller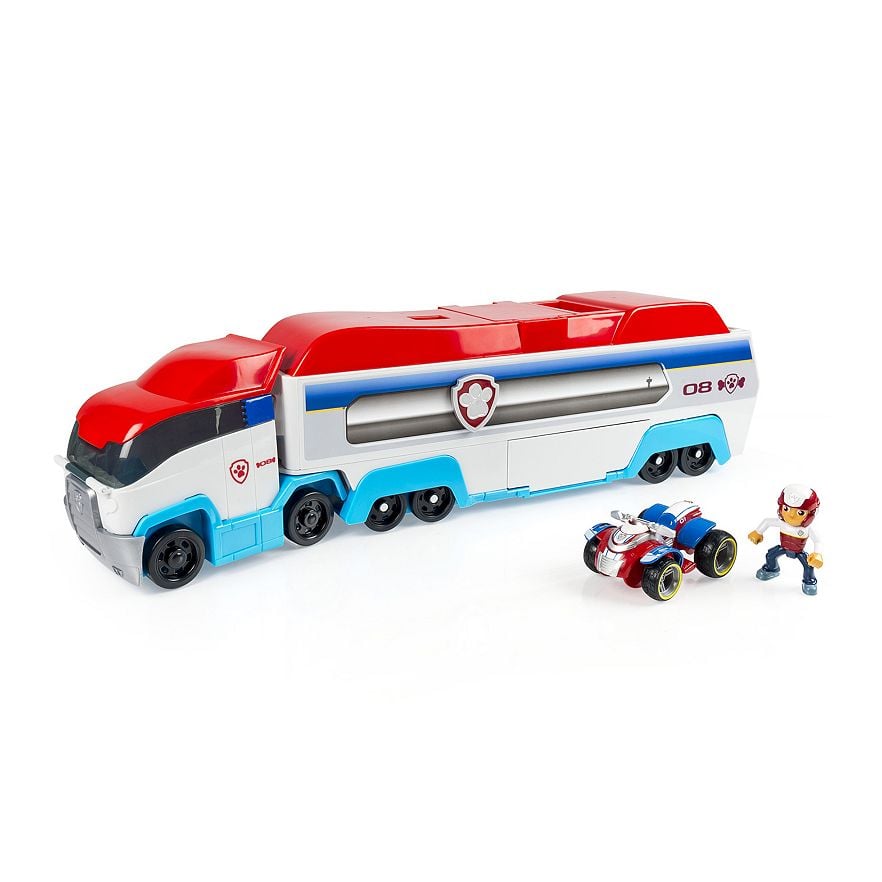 One of the hottest shows for preschoolers this year, Paw Patrol is a bonafide hit for tots. The Paw Patrol Paw Patroller [35] ($75, originally $80) has a working elevator and a fully functional Command Center inside. It can transport three Paw Patrol vehicles or display up to six, making it the ultimate toy for your Ryder and Skye fans.
StoryCraft The Frog Prince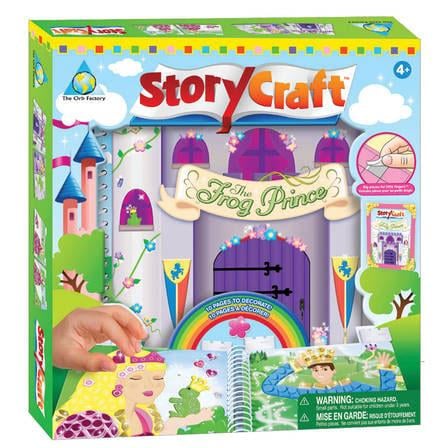 The Orb Factory's StoryCraft The Frog Prince [36] ($30) allows for creative storytelling as tots add shapes and jewels to a 10-page storybook about the Frog Prince fairy tale.
Seedling Create Your Own Designer Tutu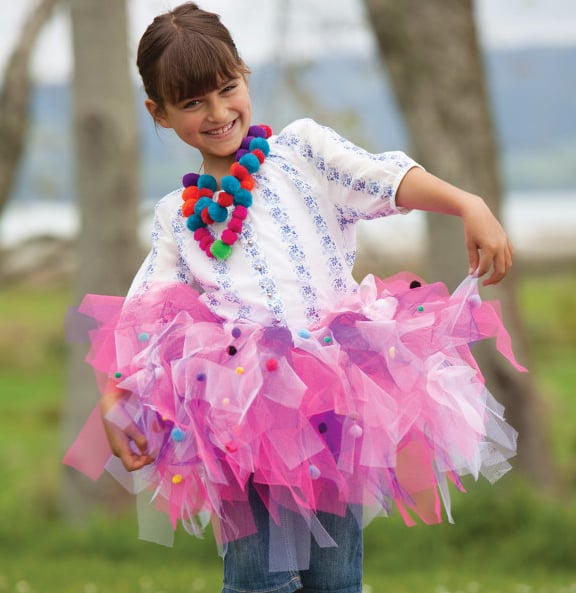 New Zealand-based Seedling has the most beautiful kids' craft kits, and it's new Design Your Own Tutu Kit [37] ($50) would be perfect for your crafty 4-year-old.
Baby Alive Super Snacks Snackin' Sara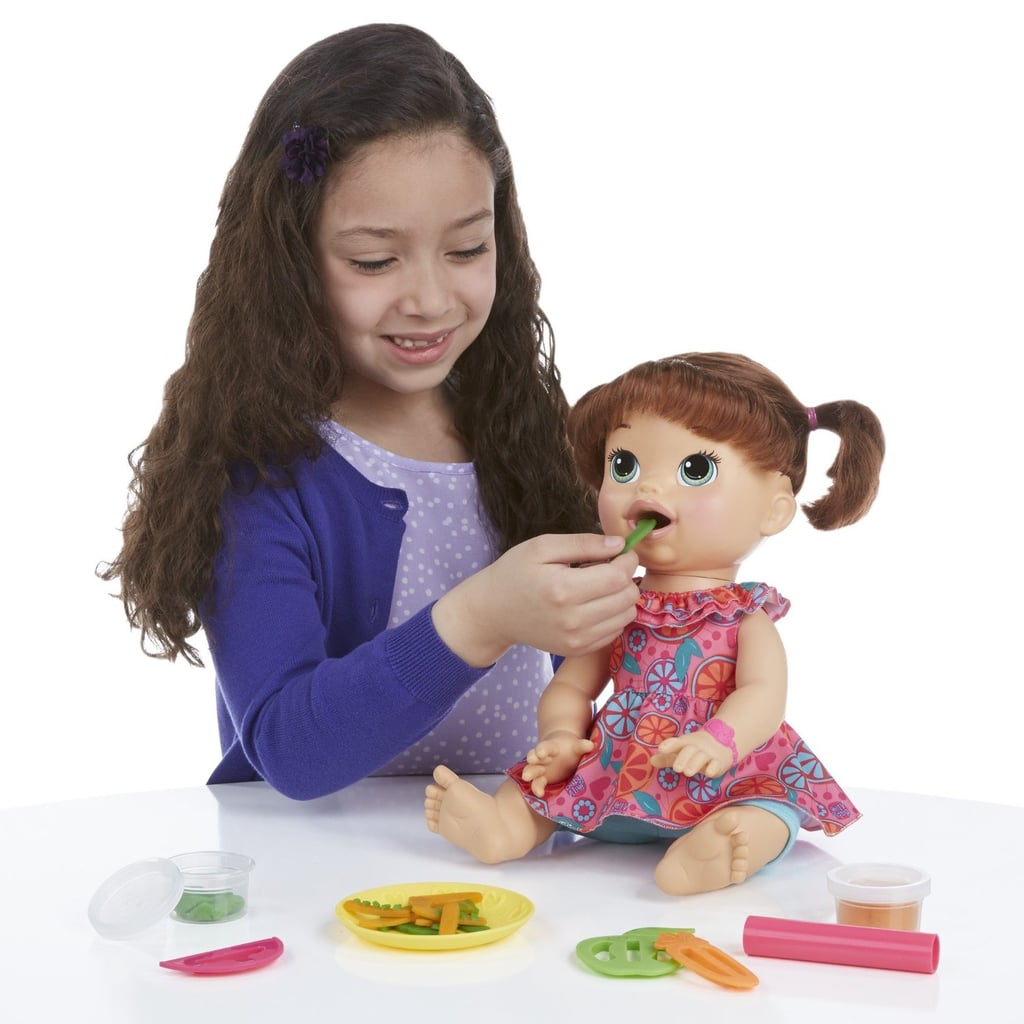 Your little one may not remember learning to eat solid food, but she certainly enjoys helping other tots do so. Baby Alive Super Snacks Snackin' Sara [38] ($37) is the latest addition to the Baby Alive line, and watching the doll eat and then poop her Play-Doh-like food is sure to provide enjoyment for little ones.
Miles From Tomorrowland Stellosphere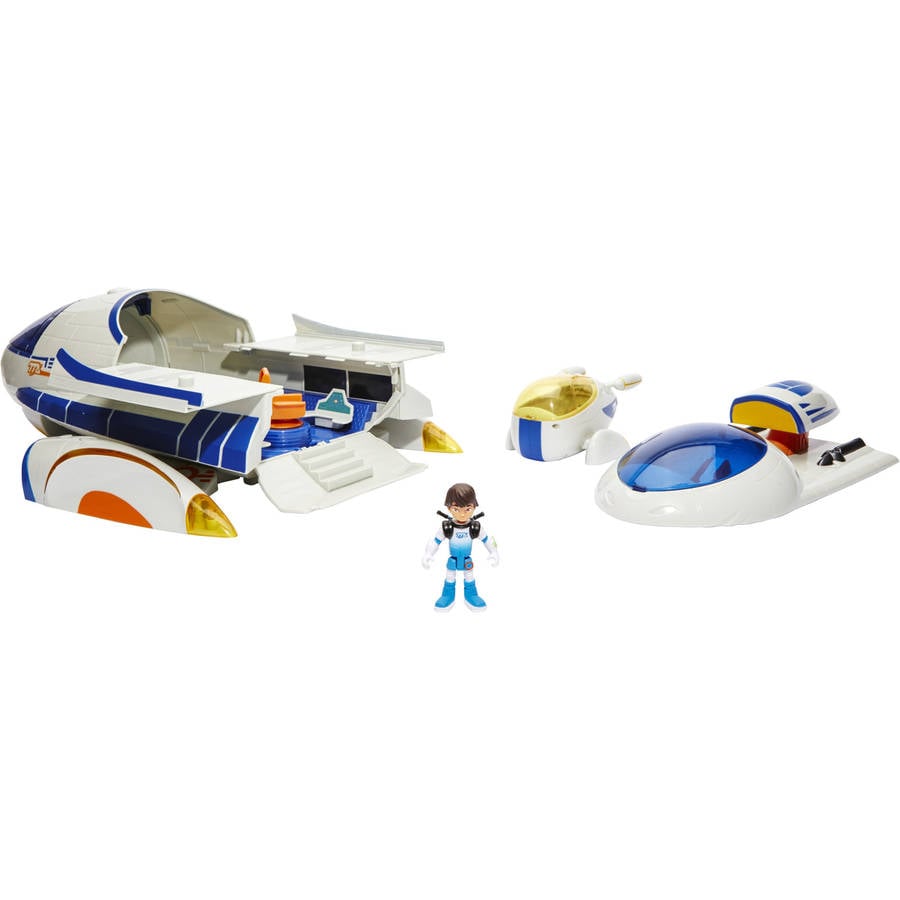 Miles From Tomorrowland blasted into our kids' hearts this year and the new toy line makes our hearts grow fonder. They're sweet and fun, just like Miles himself. The Stellosphere [39] ($34) is actually thee toys in one — the Stellosphere, the Zip Ship, and the Mini StarJetter. Plus, it recites phrases from the show. How cute!
GoldieBlox and the Spinning Machine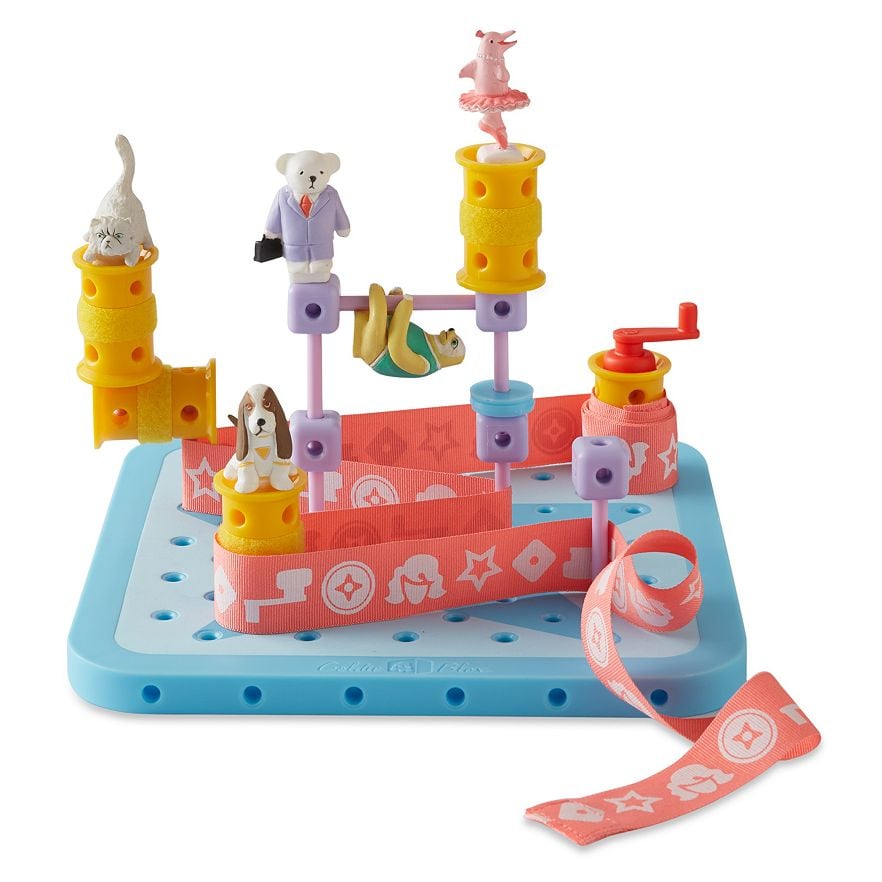 Not all fairy tales are about princesses, as GoldieBlox and the Spinning Machine [40] ($45, originally $50) proves. Part of a construction toy and book series for girls, GoldieBlox shows little ladies that engineering and fun aren't mutually exclusive. The story's star is a young inventor who fashions a belt drive out of pegs, axles, wheels, and ribbon, right alongside her readers.
LeapReader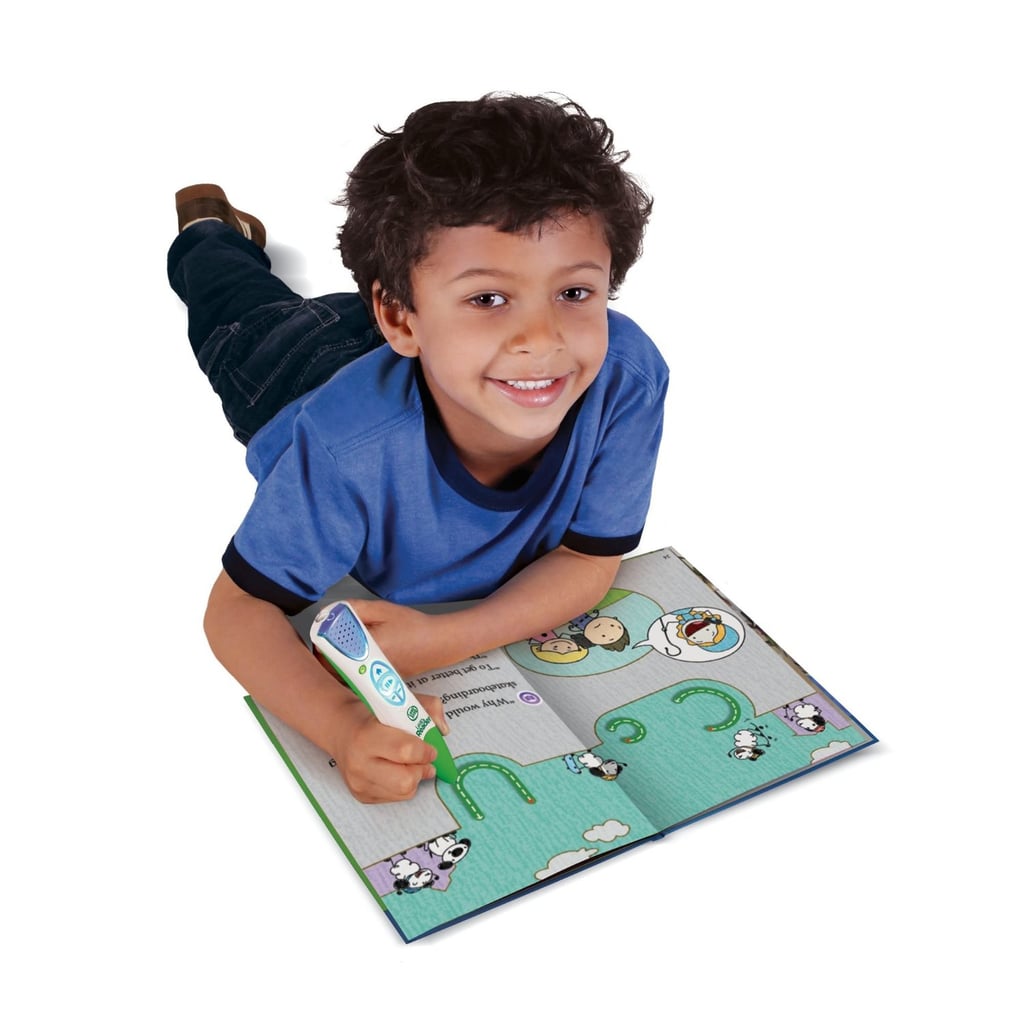 The LeapReader [41] ($51) is designed to teach kids how to read and write all in one place. As a next-generation Tag — LeapFrog began phasing out the Tag system last Summer — the LeapReader continues to teach tots to sound out words and read sentences through its library of 150 or so books, while also teaching preschoolers how to write their numbers and letters through structured stroke lessons. Slimmer and easier to hold than the original Tag, the new system's reading experience feels exactly the same as the old version — place the stylus on the page, and it will sound out words, read whole words, or read entire sentences. Where the system excels is in the new writing experience and a listening experience that now includes music.
Sofia the First Magical Talking Castle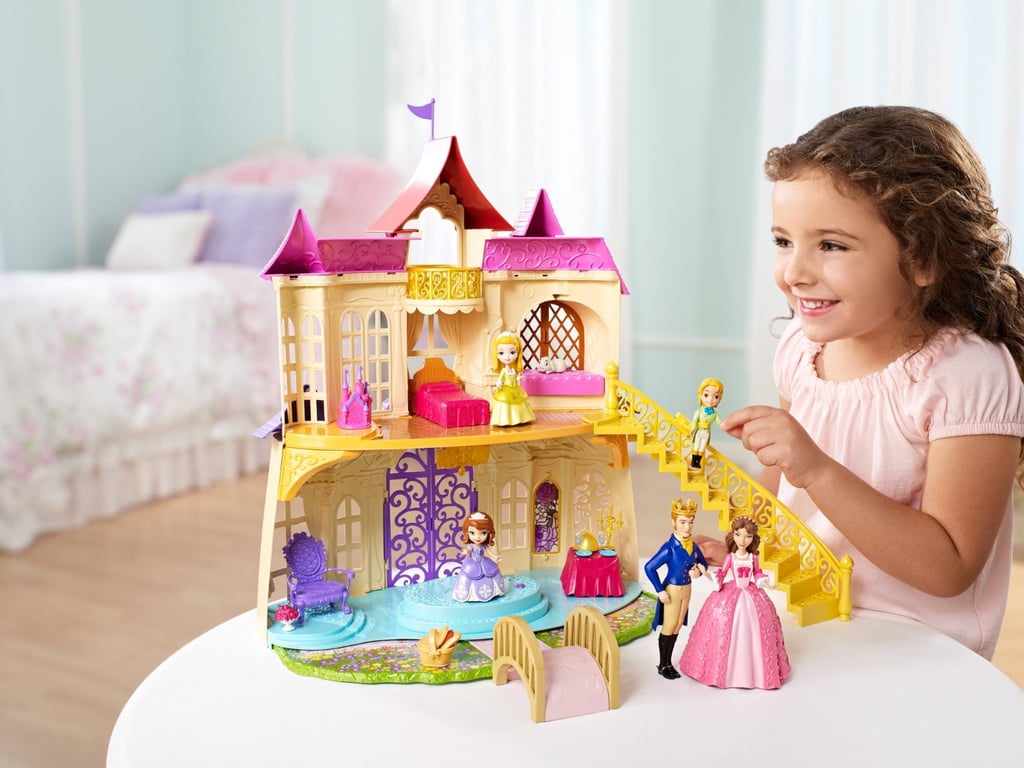 There's no denying the popularity of Princess Sofia — Disney's hottest princess among the preschool set. The Sofia the First Magical Talking Castle [42] ($65) is the ultimate playset for little girls who love the show's characters. Sofia and Clover the Rabbit each say 10 phrases from the show, and additional characters can be added to the set, speaking their phrases as well.
Hape Super Moose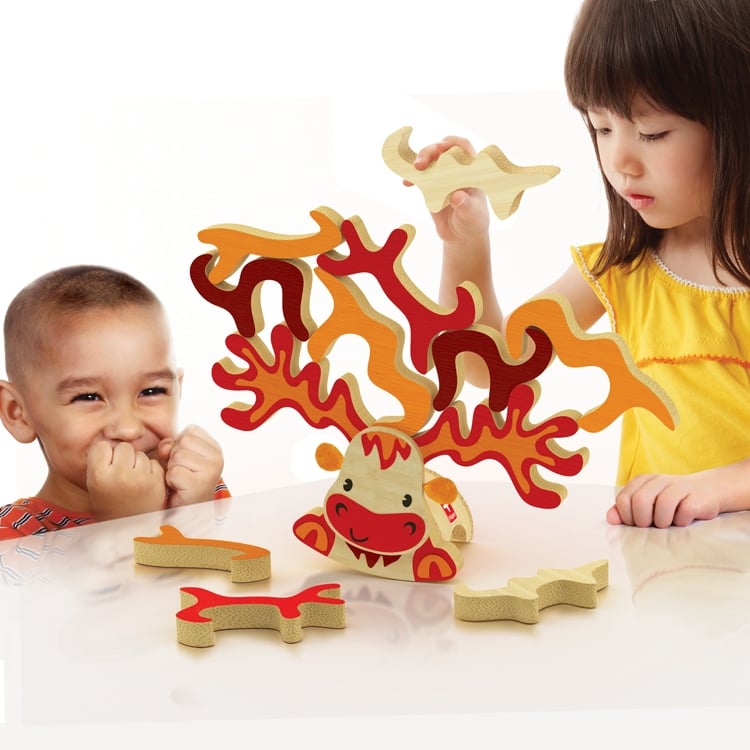 Just how steady is your tot's hand? With Hape's Super Moose [43] ($45, originally $50), kids test their dexterity and stability as they try to add antlers to the moose's head — without knocking down the wooden pieces!
Heroes Transformers Rescue Bots Griffin Rock Firehouse Headquarters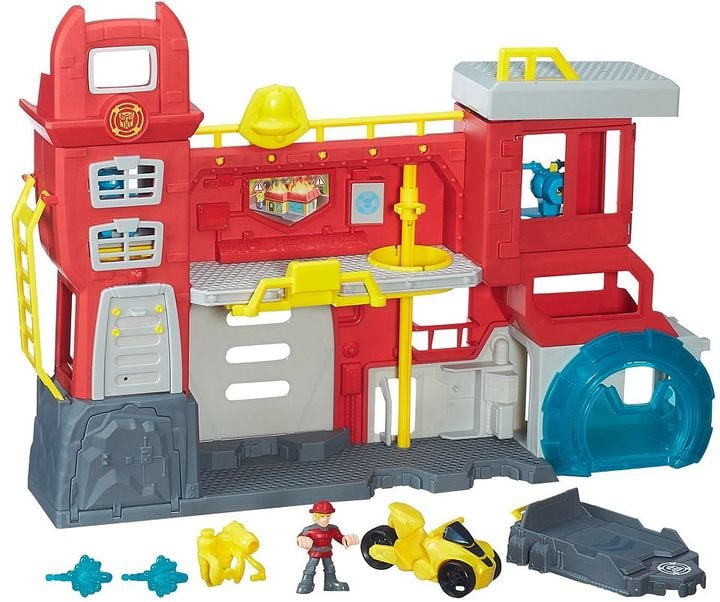 The Rescue Bots' newest playset looks very familiar to fans of the show. The Firehouse Headquarters [44] ($42, originally $60) is an exact replica of the one on TV.
Fisher-Price Smart Scan Word Dash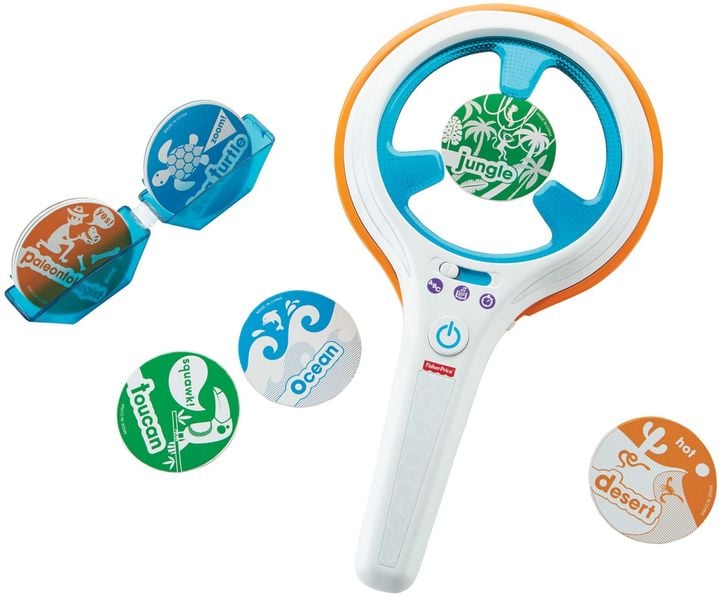 As a part of Fisher-Price's new Think & Learn line, the Smart Scan Word Dash [45] ($25) teaches tots early literacy skills and helps tots connect animals and their habitats.
Disney Jr. Doc McStuffins Get Better Talking Mobile Cart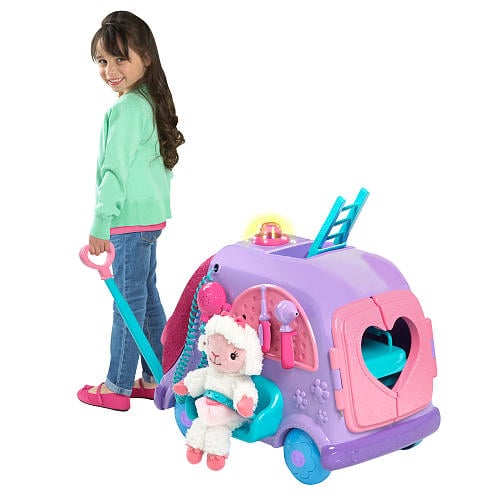 A showstopper of a gift for your little Doc McStuffins fan, the Get Better Talking Mobile Cart [46] ($50, originally $80) includes a working CB radio (for calling in those toy emergencies), a motion-activated siren, and even a light-up EKG.
Play-Doh Town 3-in-1 Town Center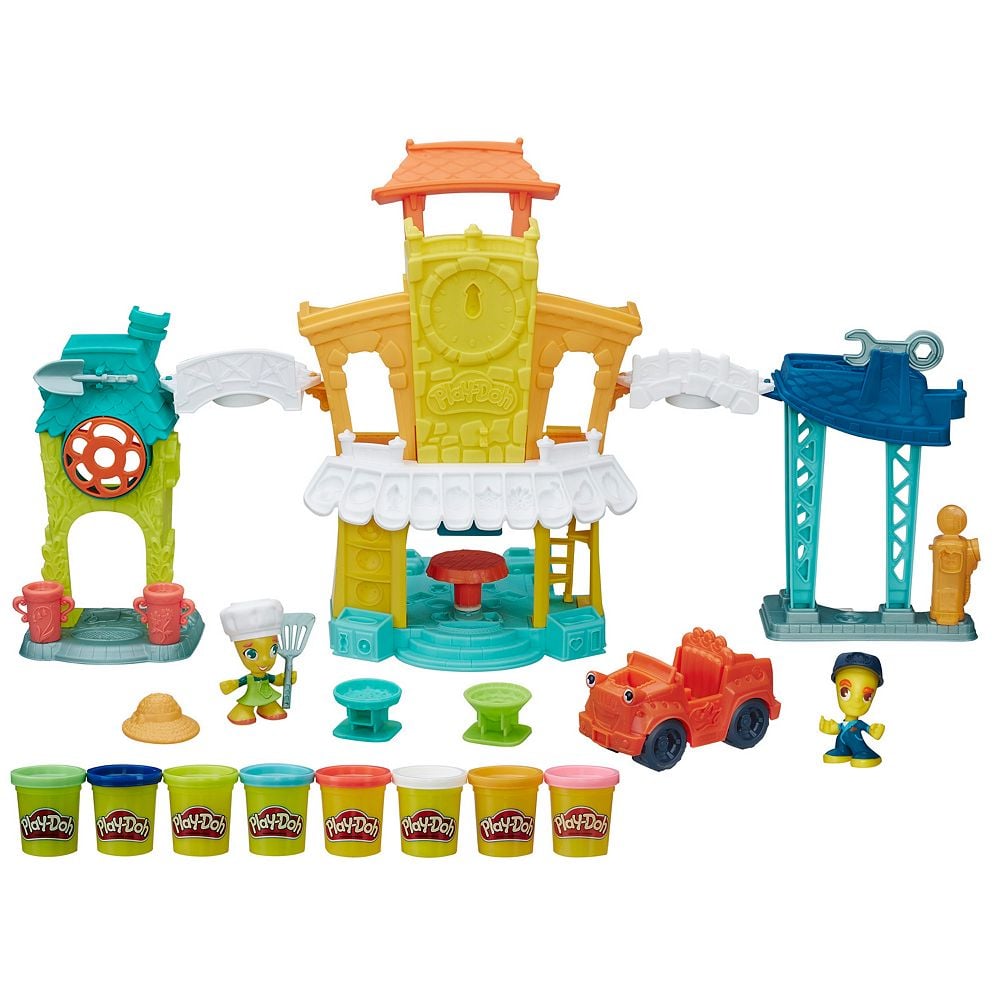 Play-Doh introduced 17 city-based kits [47] ($42, originally $60), and all of the sets are interchangeable with other sets. Each is packed with hidden surprises like half molds and beards for the figures.
Lite Brite Magic Screen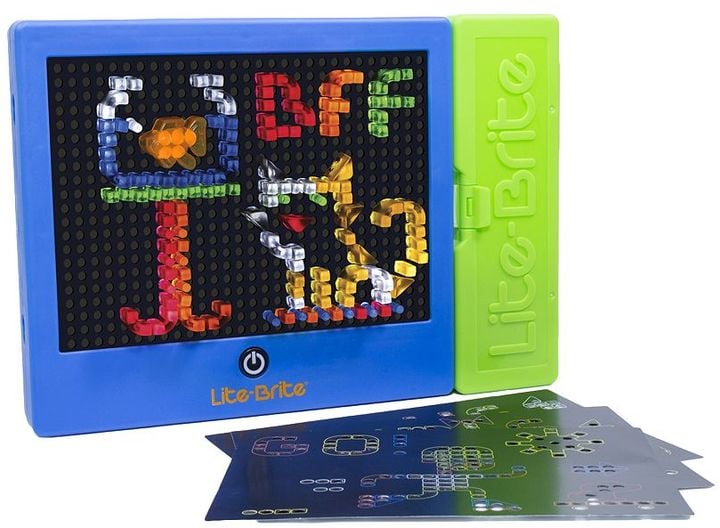 Lite Brite got a makeover! The new set [48] ($30) comes with new piece shapes — including elbows, triangles, and fish — four light modes, and a translucent carrying case to make finding pieces easier (especially on the go).
Fur Real Friends Pax My Poopin' Pup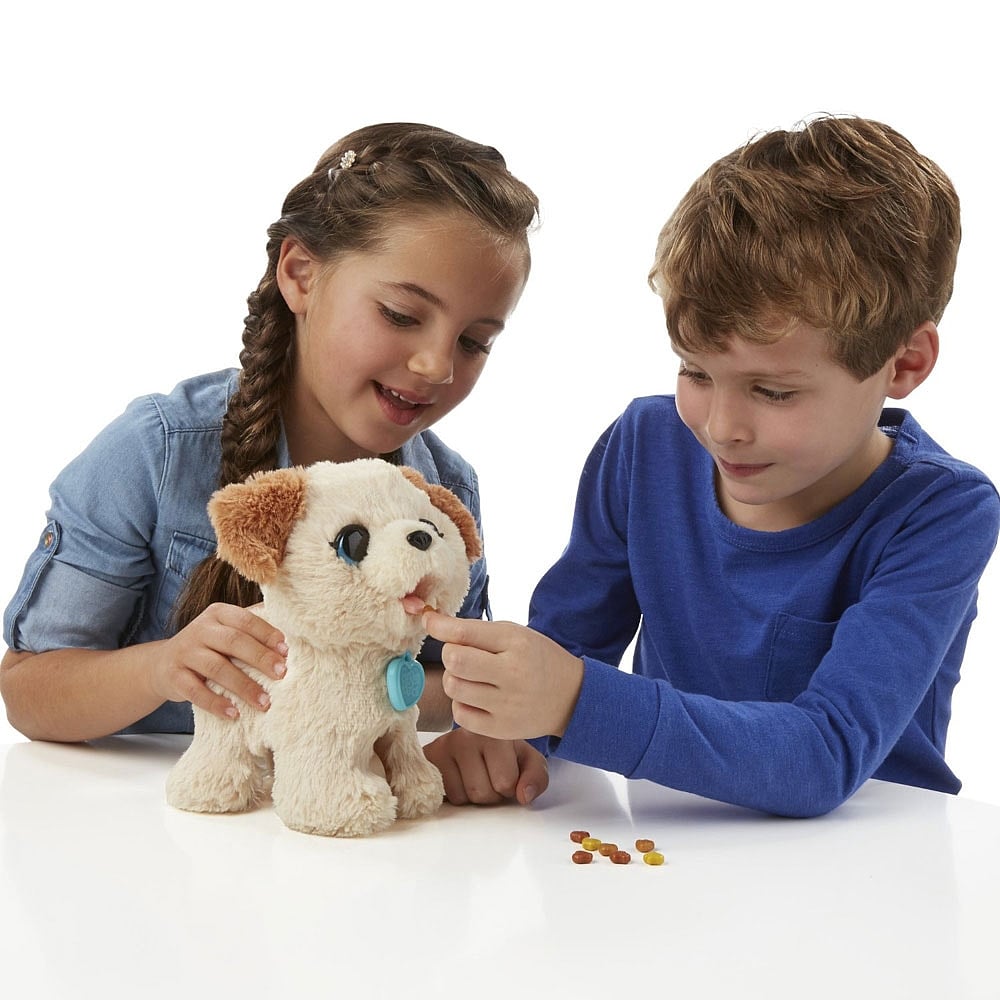 Yup, his name really explains what he does. Pax may look adorable, but after feeding him some "treats," your little one will be cleaning up after him [49] ($25). Maybe it's good practice for a live family pet!
Cinderella's Magical Transforming Carriage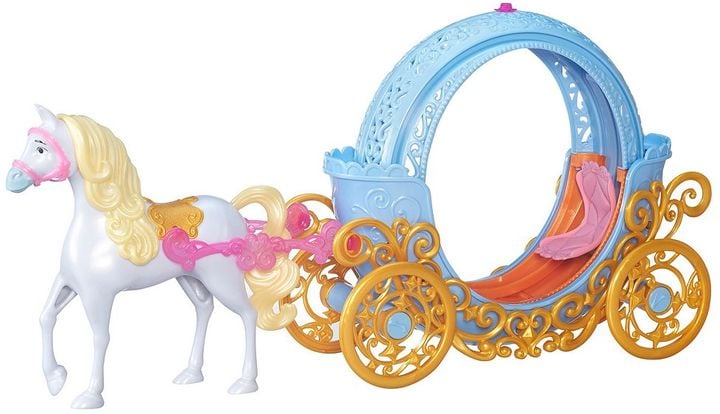 Cinderella fans can now reenact the exact moment when her carriage transforms into a pumpkin thanks to Cinderella's Magical Transforming Carriage [50]($52, originally $75).