The Gifted Child: Cupcakes 101 Kit
The state of the economy has me tightening up my spending budget, tracking my expenses more closely, and making smarter purchases. I still want to treat my children and get their friends birthday presents, but now I aim for more thoughtful offerings. This beautiful Bake It Pretty Cupcakes 101 Kit ($22) caught my eye because it's a gift and baking project combined. The little suitcase comes with baking cups, 25 traditional toppers, and Rainbow Jimmy Sprinkles.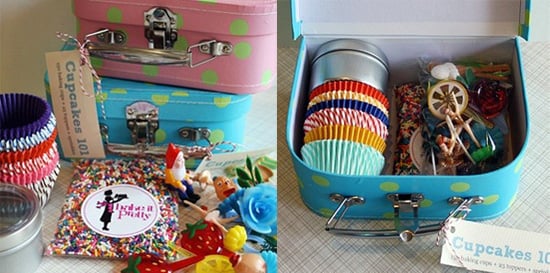 The penny saver in me says this would be an easy-to-emulate DIY gift option as well. Visit your grocery and party store for the contents and a nice box to house the goodies, and print out a few of my favorite cupcake recipes to inspire your little chef.