Gifts For 5-Year-Olds
Lil Gift Guide: Great Gifts For 5-Year-Olds!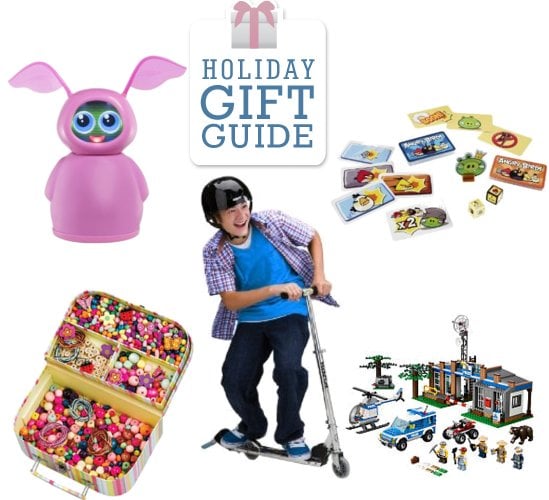 How best to describe kindergartners? Tots with a lot of personality! No longer "lil ones," these 5-year-olds are at an age where they know what they want and they aren't afraid to tell you. Toys and activities that build on the skills they are learning at school will keep their hands busy and their minds moving.
FIJIT Friends ($40) may be one of the biggest sellers this holiday season with their ability to respond to different commands and dance moves that keep kids wanting to join in the party. If your child has control of your iPad, Angry Birds Card Game ($12) may be the ticket to giving them a break from the screen. Lego's line of city kits just keeps growing, and the City Forest Police ($80) is packed with enough things to build to keep fans busy for a long time. Bead Bazaar's My Butterfly Bead Kit ($23) is filled with more than 200 environmentally friendly, hand-crafted beads to make more than a dozen accessories. If your kid's going to be moving, why not make it an artistic experience? The Razor Graffiti Chalk Scooter ($74) features sidewalk chalk near its rear wheel so kids can look back on their path after they've reached their destination.