Gifts For 8-Year-Olds
Lil Gift Guide: Great Gifts For 8-Year-Olds!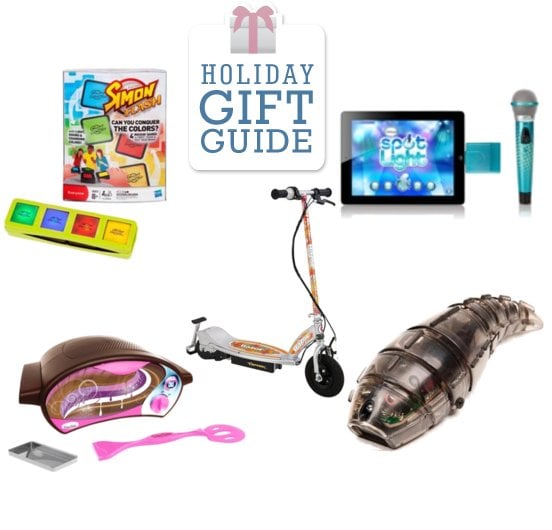 The third-grader on your list is sure to have hobbies of her own, but that doesn't mean she isn't open to learning something new. From group games to individual activities, these gift ideas are sure to please when it comes time to opening presents!
Mom and dad spent plenty of afternoons playing Simon, and now their kiddo can get in on the fun — in a modern way, of course! Simon Flash ($20) is all of the fun of the original and more. Disney fans will fall in love with Disney Spotlight Digital Wireless Mic + Karaoke App ($100), a wireless microphone that interacts with the iPad to transform it into the ultimate karaoke machine — it even allows mama to video her tots singing away! Hexbugs are back and scarier than ever! The new Hexbug Larva ($15) will slither their way through your home. The newly updated Easy Bake Oven ($40) may not include a lightbulb for heating food anymore (it now uses a heating element), but it still turns out fun treats! A Razor eSpark Electric Scooter ($160) will get kids across the neighborhood and around town at speeds up to 10 miles an hour!