Gifts For 9-Year-Olds
Lil Gift Guide: Great Gifts For 9-Year-Olds!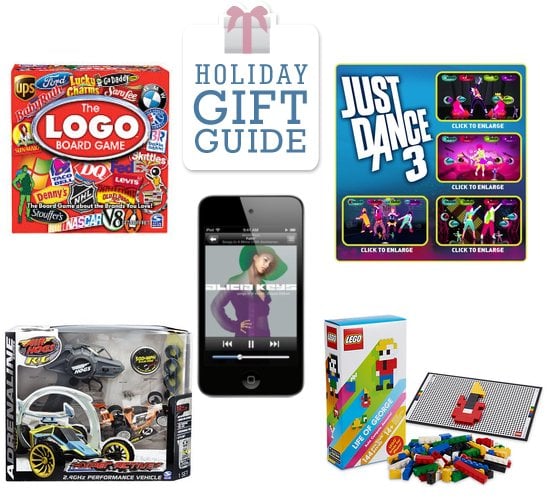 Nine-year-olds are quite the mature bunch! Gifts that let them try to exert their independence are a great bet for this age group.
The Logo Game ($19) is a must have for kids who pay attention to the ads on TV and the products in the grocery store! Fans of Dancing With the Stars or just those who like to dance in their rooms will love playing Just Dance 3 ($30). Consider Life of George ($30) Legos for the modern age. Kids build based on images they see and must snap a photo with an iPhone to see just how accurately they created it. Proving you're never too old to play with remote control cars, Air Hogs Hyperactives ($40) are made for adventurous kids. They may not be old enough for a cell phone yet, but kids will love having their music and games all in one place, and the iPod Touch ($190) does all of that!