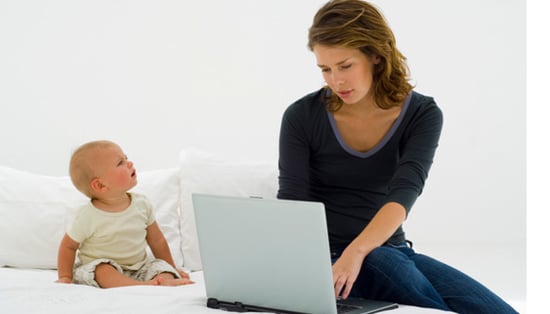 For some reason, lil ones' worst symptoms only seem to rear their ugly heads at 2 a.m. In the hours a mama waits to receive a return call from the doctor's office, her mind can become flooded with thoughts of the worst possible diagnosis. While some moms will sit and wait for the return call, others take charge of the situation, turning to the Internet to diagnose their tots.
With the world at our fingertips, Google and other search engines have become the go-to source for medical information, but it isn't always accurate. Message boards and outdated journal articles are filled with inaccurate data that can easily send parents into a frenzy. Many doctors advise parents to turn off the computer and wait until they receive their official diagnosis, but some can't seem to keep away.
Do you turn to the Internet when your wee one is sick?