If you're like me, then you are addicted to Pinterest [1]. It's a constant stream of eye candy — perfect for using as procrastination from washing the dishes or folding the laundry. I love doing crafts with my tot, but sometimes I'm wary of whether the ones that keep getting pinned and repinned actually deliver. Are they age-appropriate as well as fun and educational? Here's a selection of crafts discovered on Pinterest that totally deliver!
DIY Stamps
This is a wonderful way to create personalized stamps that can be used over and over. From Irresistible Ideas For Play Based Learning [2], this craft transforms household items when they are glued onto blocks of wood and then stamped!
Paper Photo Frames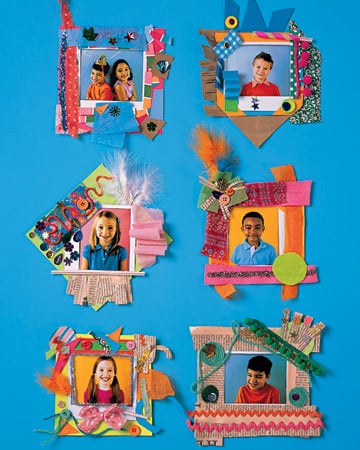 Make cute snapshots even cuter with this craft from Martha Stewart [3] that encourages creativity as well as uses all those bits of scrap paper around your house. Your child will hone fine motor skills [4] while cutting paper, and the sky's the limit for decorating these fun and simple frames.
Photo by Anna Williams, courtesy of Martha Stewart Living [5]
Cloud Dough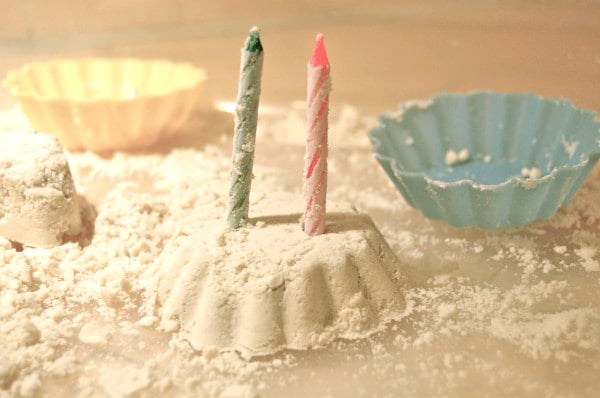 Squishing and squashing develops the small muscles of the hands, making this recipe for cloud dough from TinkerLab [6] a must have for parents of toddlers. Along with being lots of fun for kids, this craft also includes science concepts.
Plastic Bead Suncatcher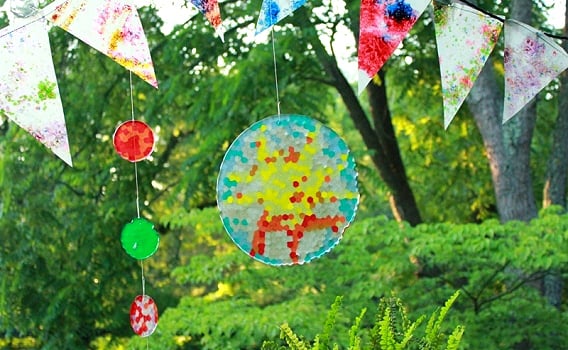 Not only is this one of the coolest ideas, but it also offers awesome results. With this craft from The Artful Parent [7], your child can create a special suncatcher that's perfect for brightening any window or for gift-giving. This craft delivers as a great way for kids to explore the concept of pattern as well as seeing how things transform when exposed to heat.
Comb-Painted Rainbows
Your child will love this craft that creates colorful rainbows — with the help of a comb! This project from No Time For Flashcards [8] combines fine motor skills with color theory and brightens anyone's day!
Poppy Painting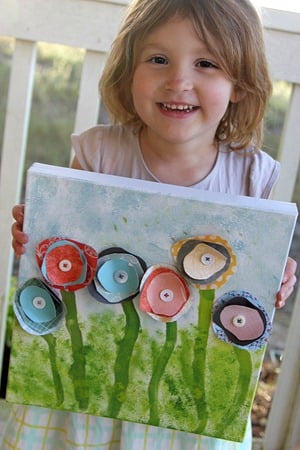 This project from Tonya Staab [9] is so simple and seriously sweet. Any boy or girl will love cutting circles and painting on a canvas — just like a real artist! You'll enjoy creating this craft with your child and displaying it for all to see.
Fossil Cookies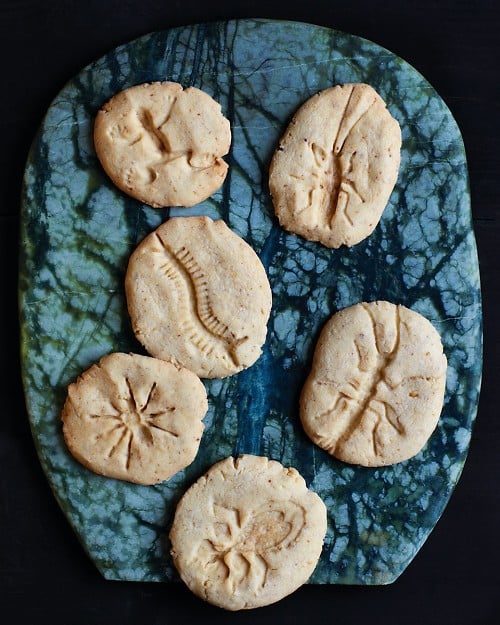 Even though this craft from Martha Stewart [10] is created with cookie dough, it can easily be made with self-drying clay for a really cool finished project. Or stick with the cookie dough and enjoy eating these really neat creations! Along with being fun, this craft adds science concepts by introducing kids to fossils!
Photo by Simon Watson, courtesy of Martha Stewart Living [11]