It's the Great Pumpkin, Charlie Brown!
It's the Great Pumpkin, Charlie Brown!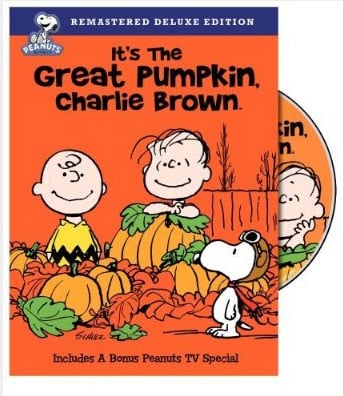 Certain things around the holidays make us nostalgic and Charlie Brown is one of them. I grew up watching the bald and lovable lil guy and the rest of the Peanuts gang as Halloween drew near when the animated specials aired on television.
It's a tradition I'm passing along to my tots starting with It's The Great Pumpkin, Charlie Brown ($10).
Though the initial broadcast took place 11 years before I was born, this timeless classic continues to win over audiences with the story of Linus believing in The Great Pumpkin, trick-or-treating and the tribulations that result and Violet's Halloween party.
If you're looking for something other than candy to gift your gremlins on Friday, this DVD is the perfect present. You wee ones can get a sneak preview on ABC tonight!