HTG81 Kids Clothing Line Launches
Forever 21 Enters the Kids Market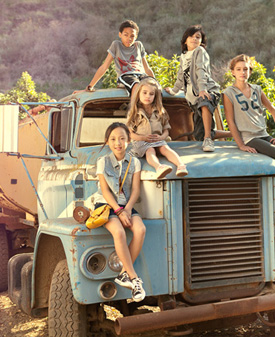 Now mom and tot can dress in the latest styles without breaking the bank. Ladies that love the cheap-chic looks that fill Forever 21 will soon be filling their shopping carts with mini versions of the straight from the runway looks now that the company's sister store, Heritage 1981 has launched its kids store.
HTG81 Kids will have 6-14-year-old boys and girls looking like preppy-chic hipsters with their large selection of tailored denim, graphic tees and hoodies. The cool, California-vibe stretches from floral tunics and feathered accessories to slim woven shirts and casual cardigans.
Check out some of the highlights of the collection below and let us know what you think.