Haitian Relief Efforts for Children 2010-01-14 14:00:52
Wee Are the World: Saving the Children of Haiti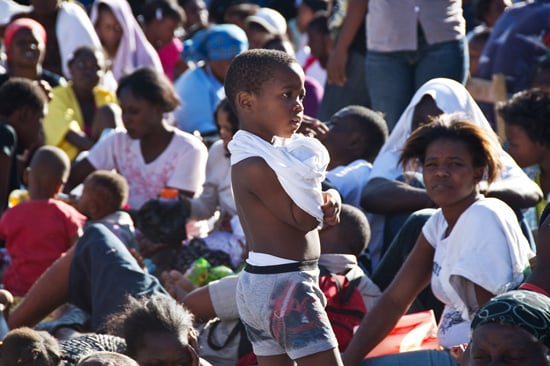 The devastation is unthinkable, and yet countless children are living through it right now. The catastrophic earthquake that hit Haiti this week has left children and families without life's basic necessities. As parents, we try to provide our children with comfort and calm, but in the wake of disaster, there is no norm for the littlest survivors.
Since 1985, Save the Children has worked with Haitian residents to provide emergency relief and assistance to children and families in the Western Hemisphere's poorest nation. Though their Port-au-Prince offices were damaged, the agency is stepping up its lifesaving efforts by distributing hygiene and family kits to the victims. The kits include soap, towels, toothbrushes, mosquito nets, Jerry cans for water, and the like. The Save the Children volunteers are also working tirelessly to establish shelters that will provide child-friendly spaces for lil ones to play and recover.
Children are the most vulnerable victims of natural disasters, due to the possibility of being separated from their families. Through outreach efforts such as those by Save the Children and the American Red Cross, there is an opportunity to help.
Do you plan to donate time or money to the Haitian relief efforts?